Top 10 Cheapest Anti-Detect Browser in 2023
Are you interested in using multiple accounts on the same browser? In this article, you will learn about the top 10 cheapest anti-detect browsers which can mask your IP address.
Cybercrimes are increasing daily, due to which the privacy of internet users is at stake. You never know who is accessing your data without your permission. It is good to use an anti-detect browser that can protect your privacy while surfing online. Moreover, another bright side of such browsers is that they help you handle multiple social media accounts simultaneously.
You will find multiple browsers on the web that can help you mask your IP address while web browsing. Before preferring any of them, keep certain key factors in mind. In this article, we have tried our best to teach you the essential elements that you should ponder while choosing a better ani-detect browser. Along with that, the top 10 cheapest anti-detect browsers are also listed.
Key Factors to Choose a Better Anti-Detect Browser
With an anti detect browser, you can easily use different accounts of Amazon, WhatsApp, Facebook, and other popular websites in each tab. Moreover, you can access those websites which are restricted in your geographical area. However, each anti-detection browser doesn't work optimally, that's why you should always consider the following key factors while using any:
● Safety: Anti-detect browsers should be powerful enough that they can mask your IP address completely. Try to avoid those browsers whose provided IP address can be easily monitored because it ultimately leads to the blocking of your running account.
● Scalability: It is wise to look at how many accounts the anti-detect browser can handle simultaneously. If you want to run hundreds of accounts, but the browser supports only a few ones, then such an anti-detect browser is useless.
● Free Trial: Check whether the anti-detection platform is providing free trials or not. If an anti-detect browser does not offer free trials, how could you monitor its working? So, it is wise first to use the free trial version to check all its features before buying the premium version.
● IP Provider: Before choosing any anti-detect browser, check whether it provides a static or dynamic IP address. Always prefer a browser with a dynamic IP address because it quickly changes over time. Moreover, it is also better to check how much the provided IP address is secure.
● Price: Don't buy a costly anti-detection browser because if you can perform a particular task with an affordable browser, then why go for a costly one? Search thoroughly for a cost-effective anti-detect browser to save money. Also, select an anti-detection browser that offers more features in a reasonable range. High-cost browsers with limited features are useless.
● User Interface: The interface of the anti-detect platform should be user-friendly. Don't go for those browsers which are challenging to use. Moreover, each feature should be well displayed, so you can access and use them without complications.
● Encryption: Every anti-detect browser uses different algorithms to encrypt your private data. Learn completely about which type of encryption the browser is using. Additionally, always prefer that anti-detect browser that supports advanced encryptions algorithm such as AES-256 or AES-128.
● Updates: It is good to research whether the browser is regularly updated. Outdated browsers are mostly loaded with bugs that don't allow you to work smoothly. Furthermore, those browsers which are not updated from time to time are likely to be feature-limited.
● Use Cases: Not every anti-detect browser is suitable for every type of account or website. You should always first learn about the areas which the anti-detect browser is covering. For example, if you want to work on affiliate marketing, find whether the chosen browser supports such accounts on which you can work on advertisements.
● Public Perception: Before the anti-detect browser download, check the user's experience. If the existing users are satisfied with the browser's services, then it is good to choose that. However, if many users are complaining about it, then try to search for a better option.
Top 10 Cheapest Anti-Detect Browsers
After getting an idea about the key factors which you should look at before taking selecting an anti-detect browser, now check the top 10 anti-detect browsers which are the cheapest in the digital market:
MoreLogin is the cheapest anti-detect browser that helps you create multiple browser fingerprints, which you can use for using multiple accounts of the same platform simultaneously. The provided fingerprints never overlap, due to which any of your accounts will not be banned. In addition, it has numerous user cases, including E-commerce, traffic arbitrage, and social media. Apart from that, this browser is highly secure for managing multiple accounts.
Moreover, you are not required to go through long tutorials to use this best anti-detect browser because it holds a user-welcoming interface. Morelogin also provides subscription plans which are very affordable for even low-grade professionals.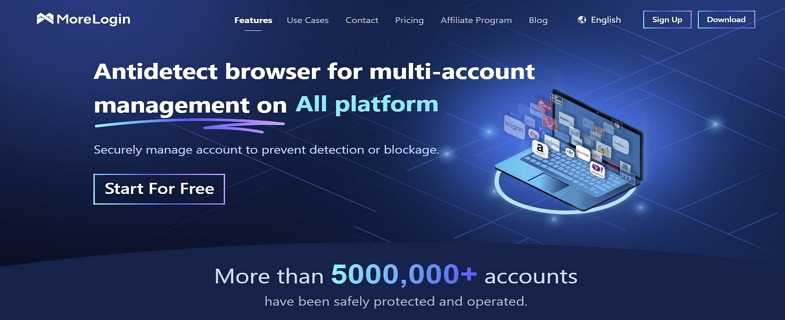 This anti-detect browser smartly collects fingerprints from real users. The collected fingerprints are then provided to create a new browser profile. This multi-purpose browser works best on both Windows and Mac. Additionally, it also plays a significant role in team interaction as it allows you to track account statuses. You can easily opt for this browser for managing hundreds of unique profiles from one device.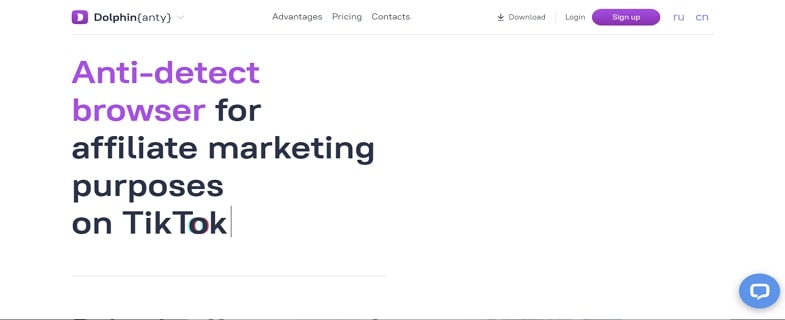 With AI fingerprint technology, MarketerBroswer helps you do promotions from multiple accounts of a single website. It can easily be used by service providers, bloggers, and web developers. Furthermore, this is a highly secure anti-detect browser as it encrypts private data in the cloud. You can also re-check the data you have submitted to any page because this browser saves the data automatically and provides a clear report about it.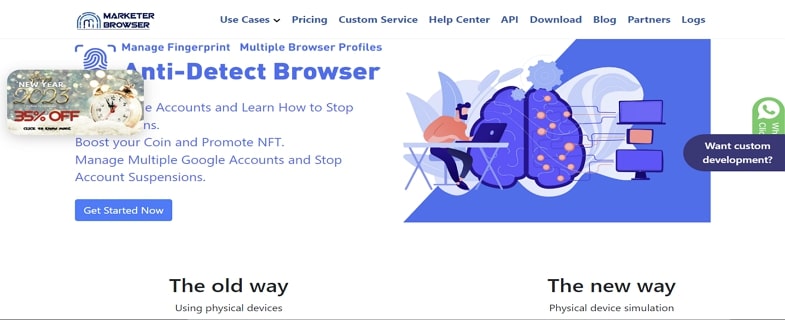 If you want to run multiple crypto accounts on the same web browser to explore more opportunities, then go for AdsPower, an anti-detect browser. It prevents account bans and makes your account look natural. In addition, it not only offers maximum security to data but also to data transmission and servers. You can also swiftly create and change all the accounts in bulk without technical assistance.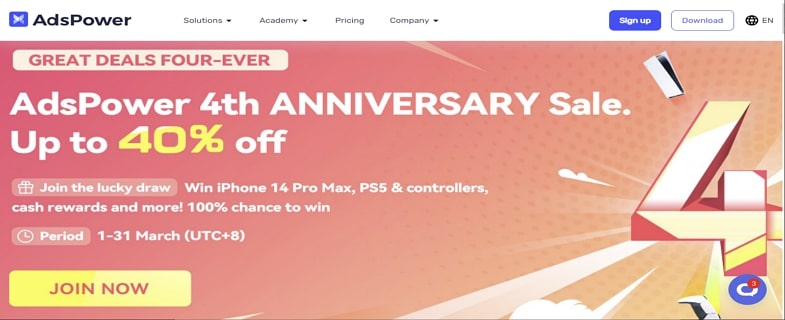 Are you interested in using many profiles on a single browser? GoLogin is the anti-detect software that helps you hide and control your fingerprint. By doing so, you can easily create multiple profiles, each with different fingerprints. Moreover, the created profiles don't overlap with each other, because of which not even a single account of yours will get blocked.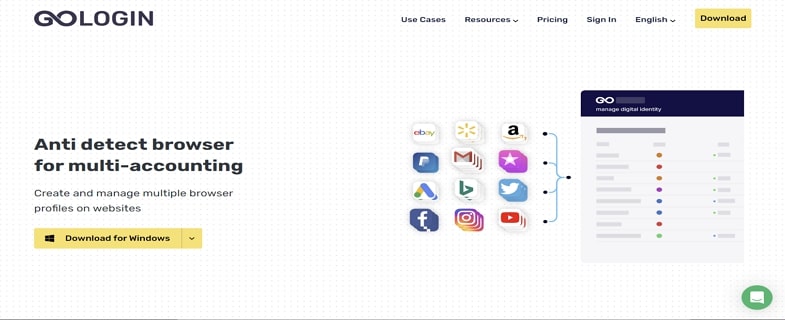 Break the geographical constraints by using Multilogin because this anti-detect browser can help you manage and share profiles with teams. Moreover, its use cases are also high as it covers most fields like crypto, agencies, and betting. Using this browser, you can easily automate account creation, profile creation, merchant activities, and much more.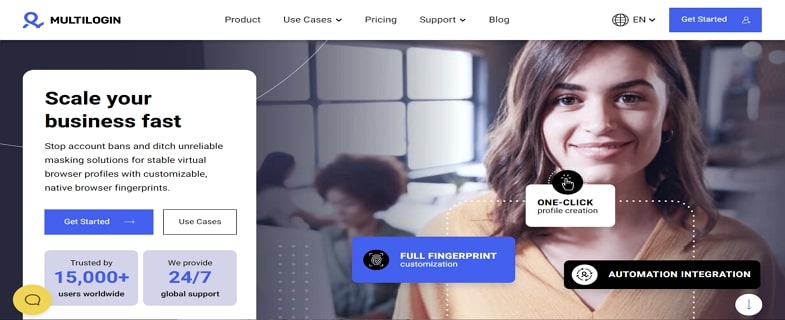 If you want to increase your productivity, then replace multiple devices with virtual browser profiles. This can be done by using Kameleo, a stealth browsing platform. With this anti-detect browser, you can alter the fingerprint for each browser, automate repetitive tasks and share browser profiles with the team. Above all, this platform helps you create multiple iOS and Android profiles which you can use on your Android smartphone.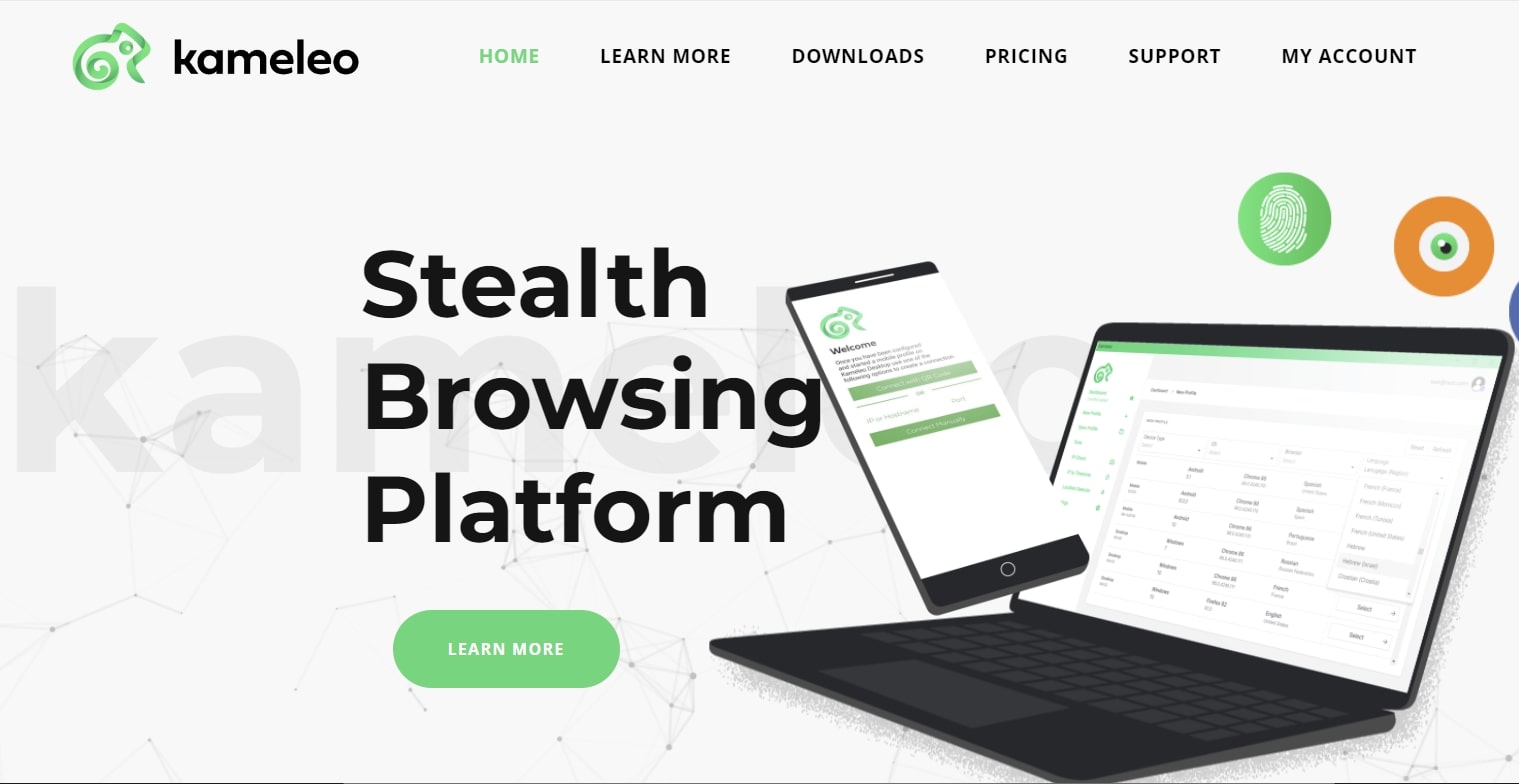 VMLogin offers a separate virtual browsing environment where you can easily manage multiple accounts simultaneously. Cookies and cache files of each account will remain completely isolated, so information leakage chances remain very low. You can use this browser for ad-spying, brand protection, and ad verification.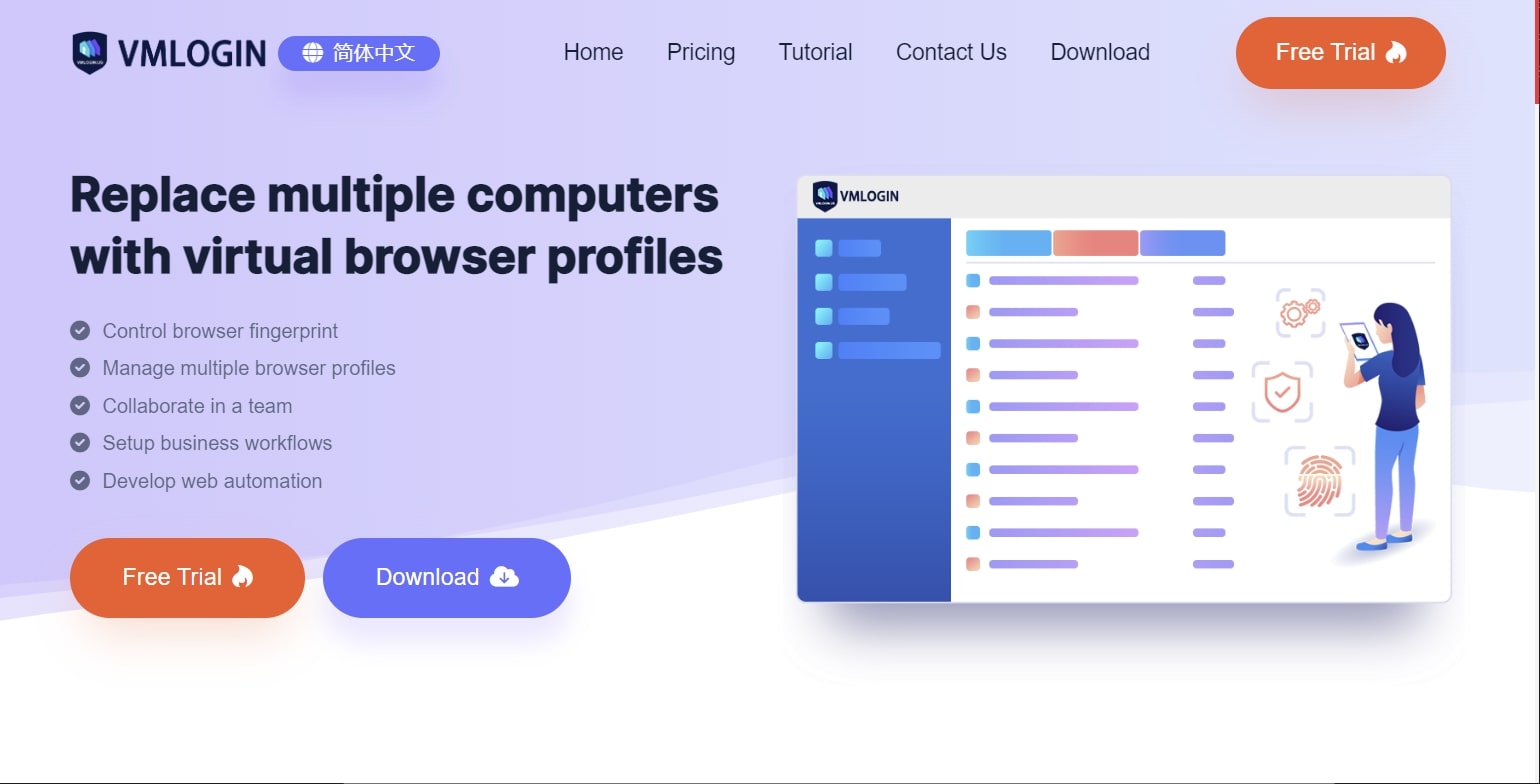 With selenium integration, Incogniton is excelling in the anti-detect browser market. It also offers data storage to save your browser profile data securely. Additionally, it aids you in quickly filling out the website forms because of its human typing emulation feature. Besides that, you can use it to create bulk profiles, access your browser data, and manage multiple browser profiles.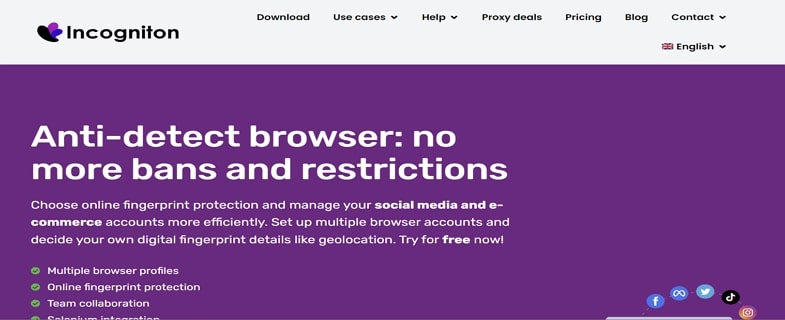 Managing multiple e-commerce accounts like eBay and Alibaba on the same web browser seems to be difficult, but with Lalicat, it is a matter of seconds. This anti-detect browser collects digital fingerprint data, including system fonts, CPU class, media device, etc., and customizes it to create unique fingerprints for you. These fingerprints help you surf the internet anonymously, due to which your privacy remains secure.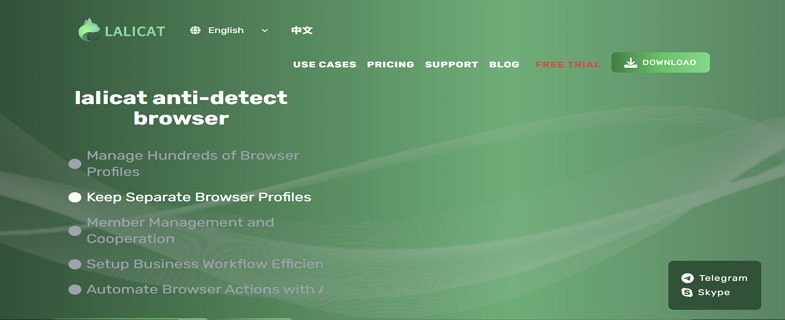 Pricing of Top 10 Cheapest Anti-Detect Browsers
Affordability is the major concern of many users as everyone prefers to go for a cost-effective platform. Moreover, many continuously search for an anti-detect browser free. However, some browsers offer free versions while others do not. In this section of the article, you will learn about the pricing of the above-given anti-detection browsers:
number

Name of Anti-Detect Browser

Pricing

1

MoreLogin

Free - $0

Base - $9/month

Custom – Contact Sales

2

Dolphin Anty

Free - $0

Base - $89/month

Team - $159/month

Enterprise - $299/month (For 1000 profiles)

3

MarketerBrowser

Basic - $59/month

Professional - $99/month

Ultimate - $159/month

4

AdsPower

Free - $0

Base - $9/month

Pro - $50/month

Custom – Contact Sales

5

GoLogin

Professional - $49/month

Business - $99/month

Enterprise - $199/month

Custom - $299/month (For 2000 Profiles)

6

Multilogin

Solo - €99/month

Team - €199/month

Scale - €399/month

7

Kameleo

Basic - €59/month

Advanced - €89/month

Automation - €199/month

8

VMLogin

Solo - $99/month

Team - $209/month

Scale - $499/month

9

Incogniton

Starter - $0

Entrepreneur - $29.99/month

Professional - $79.99/month

Multinational - $149.99/month

10

Lalicat

Personal - $59/month

Solo - $99/month

Team - $209/month

Scale - $499/month

Custom- Contact Sales
As you can see in the provided pricing list, MoreLogin features one of the best and most efficient pricing plans for its users. With such cheap options, the selection for the user gets easy to cover.
How to Buy and Use An Anti-Detect Browser – MoreLogin
Undoubtedly, MoreLogin is the cheapest, most user-friendly, and most secure anti-detection browser. If you are interested in using and buying it, then follow the below-given steps:
Step 1: Download and Install MoreLogin Browser
Access the official website of MoreLogin and download the MoreLogin anti-detect browser from there. After the MoreLogin anti-detect browser download process is completed, install the browser according to the installer's instructions.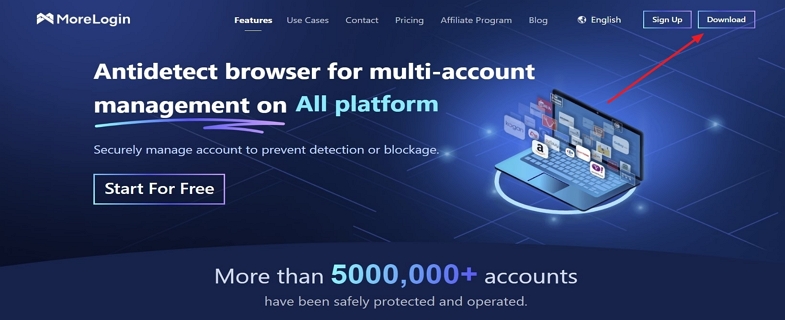 Step 2: Create an Account on MoreLogin Browser
Afterward, launch the MoreLogin browser on your device and press the "Register a new account" option. Now, create your account by providing all the details the system demands.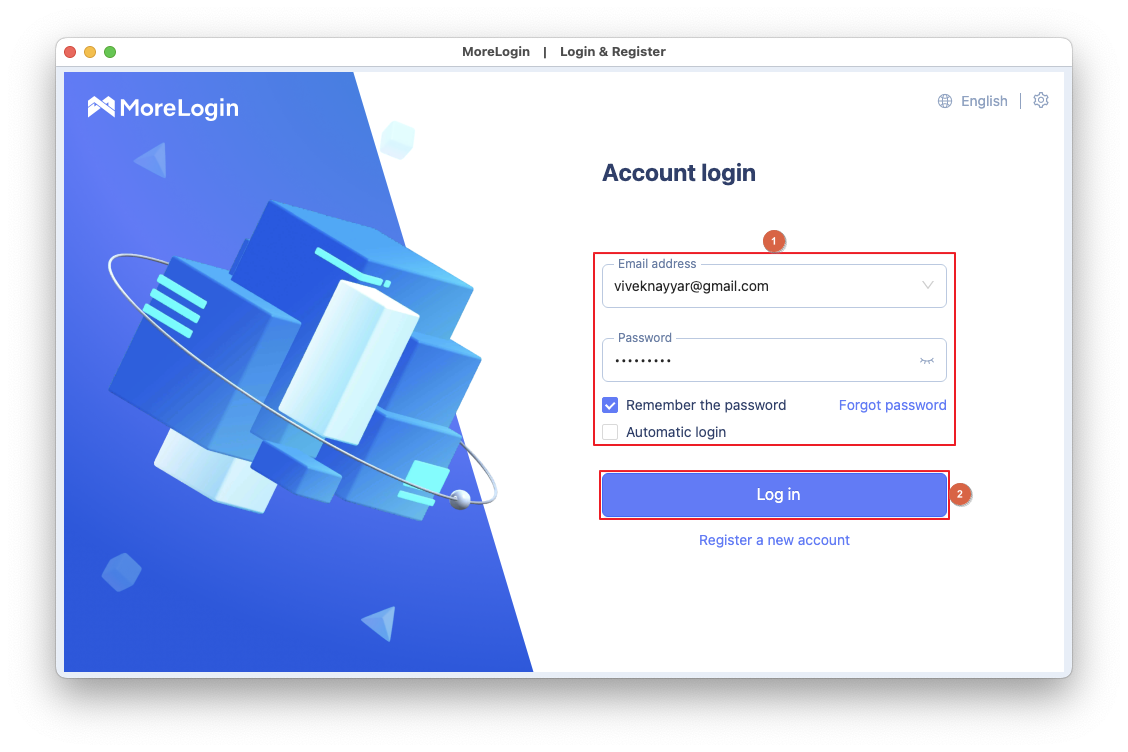 Step 3: Create a New Profile
After creating an account, log in to it and select the "+New Profile" button present in the top left corner to create a new profile. After creating the profile, tap the "Browser Profile" option and click the "Start" button present in front of your created profile. In this way, you can create as many profiles as you want.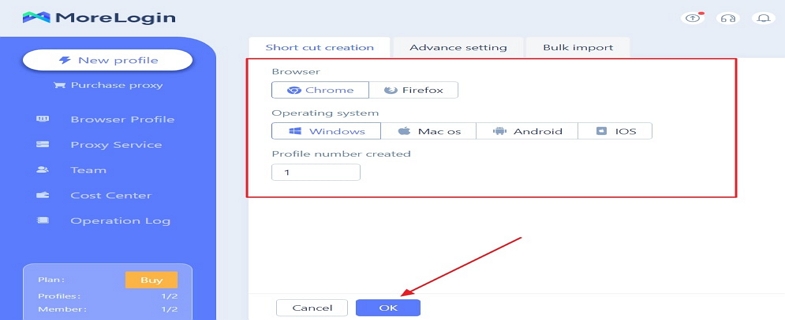 Conclusion
In this article, you have learned about the top 10 cheapest anti-detect browsers. If you want to enjoy the best anti-detect browser, go for MoreLogin. Using it, you can easily mask your IP address and use multiple profile accounts of a single platform simultaneously. Thus, try MoreLogin now to break geographical restrictions.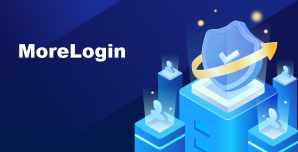 Antidetect browser for multi-account management on All platform.Securely manage account to prevent detection or blockage
Free trial