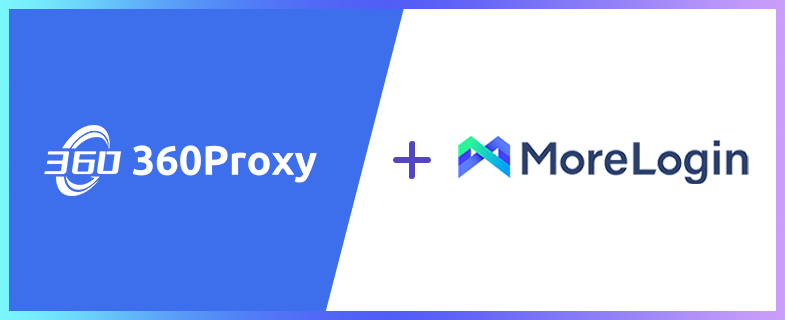 How to use 360 Proxy and MoreLogin
Want to know how to integrate your 360 proxy to make your business bigger? Here is the guide with detailed steps you can learn from
360 proxy is the cheapest residential proxy in the world, providing residential ips in 190+ countries and regions, rich IP resources, 80 million + residential IP.
360Proxy Supports the following proxy types:
(Charge according to the number of IP used, no withdrawal fee.)
Residential proxy:
1. Up to 12 hours online.
2. Support multi-threading.
3.190+ National resources.
4.HTTP/SOCKS5.
Static Residential proxy:
1. Valid for up to 30 days.
2. Support multi-threading.
3.HTTP/SOCKS5.
Using 360Proxy with Morelogin, the process is really simple.
1. The first thing you need in 360 proxy website registered an account, and then download the client and log in.
2. Open the client and select ProxyList. Filter the country/state/city and click "Search" to get a list of IP addresses in the target region.
You can also search the zip code of the target city or the target IP segment quickly.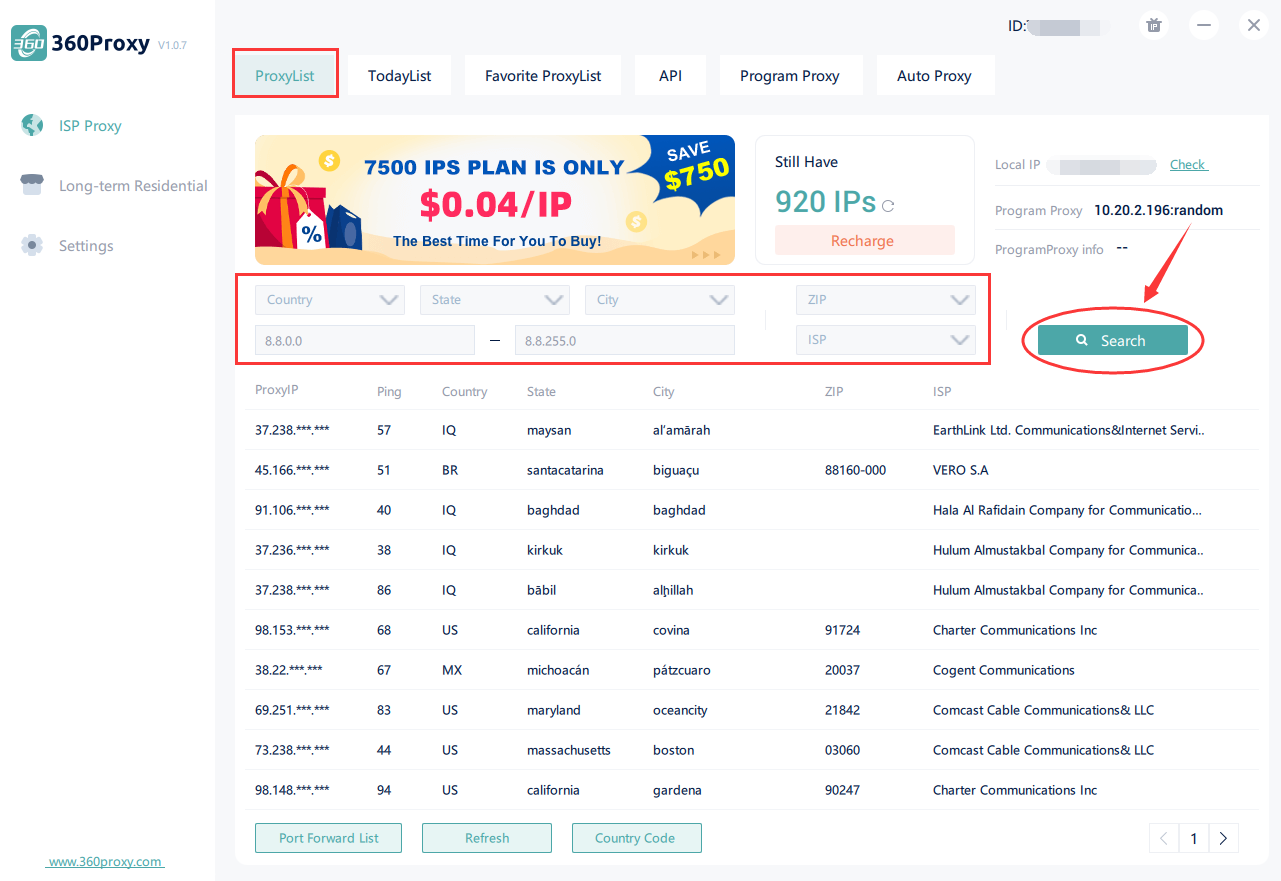 3. On the ProxyList page, right-click to set the local port.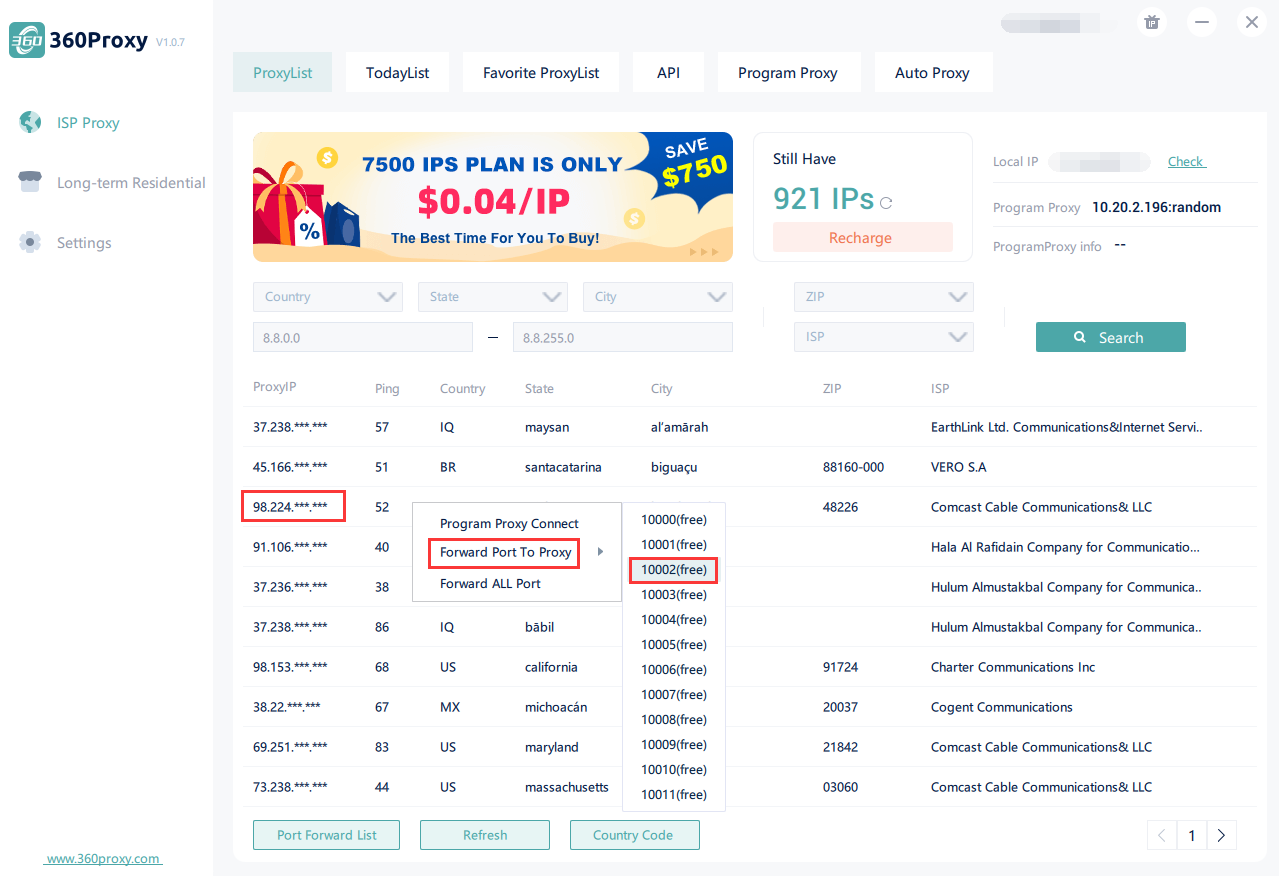 4. Click PortForwardList to copy the local IP address and port.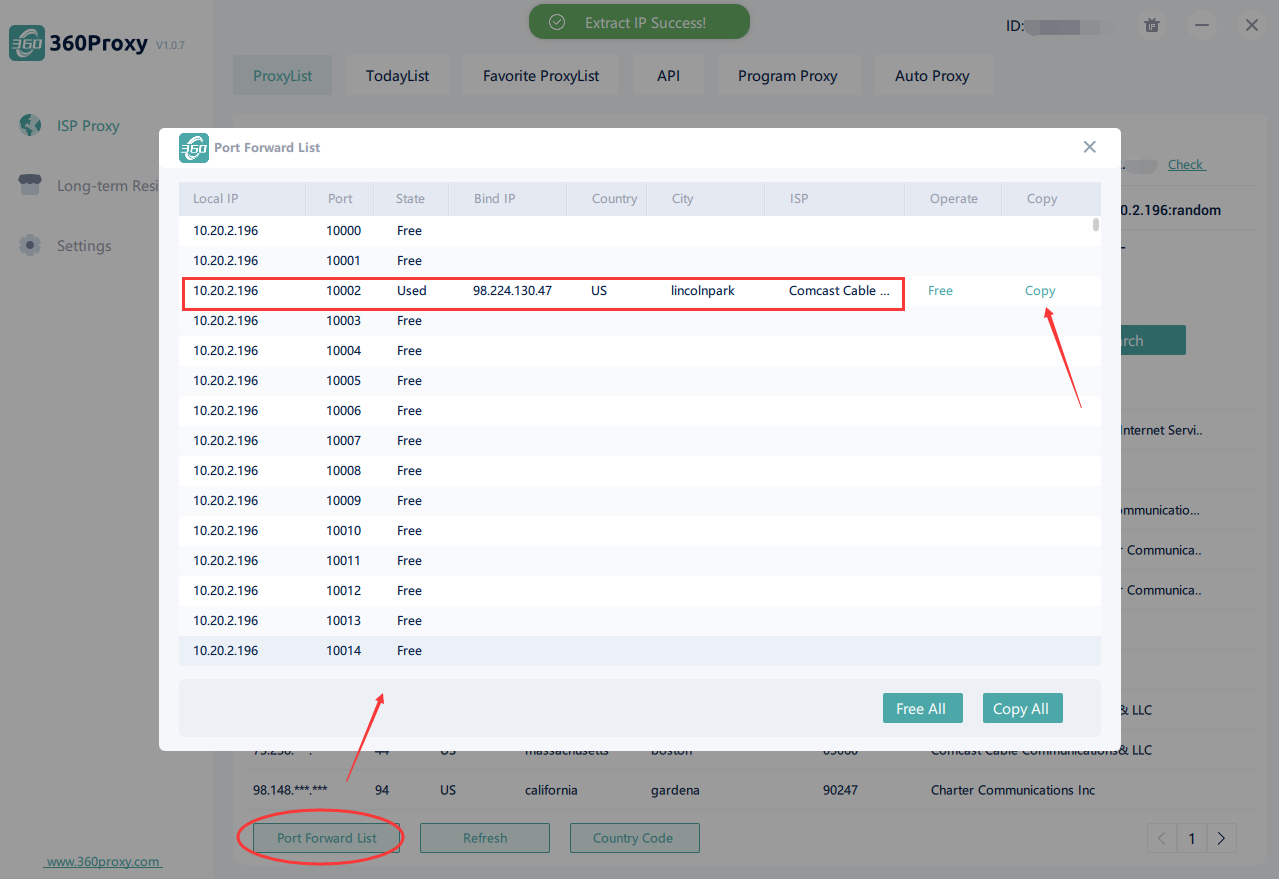 5. Open the MoreLogin client and select proxy settings.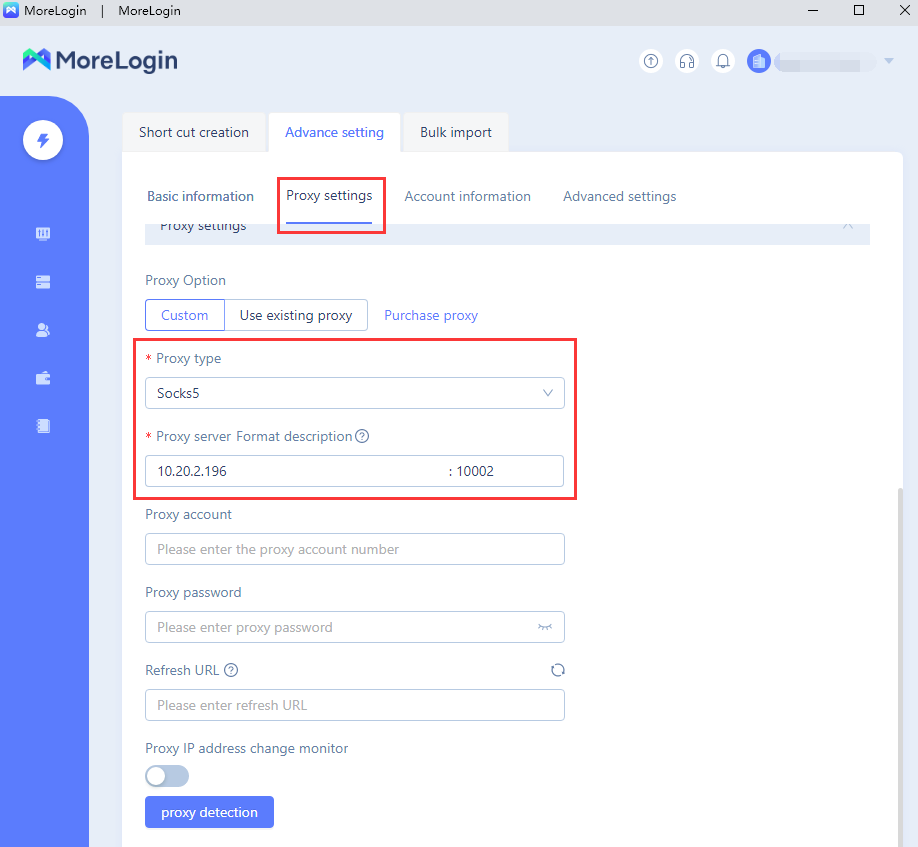 6. Click the proxy check button. The check proxy is connected successfully.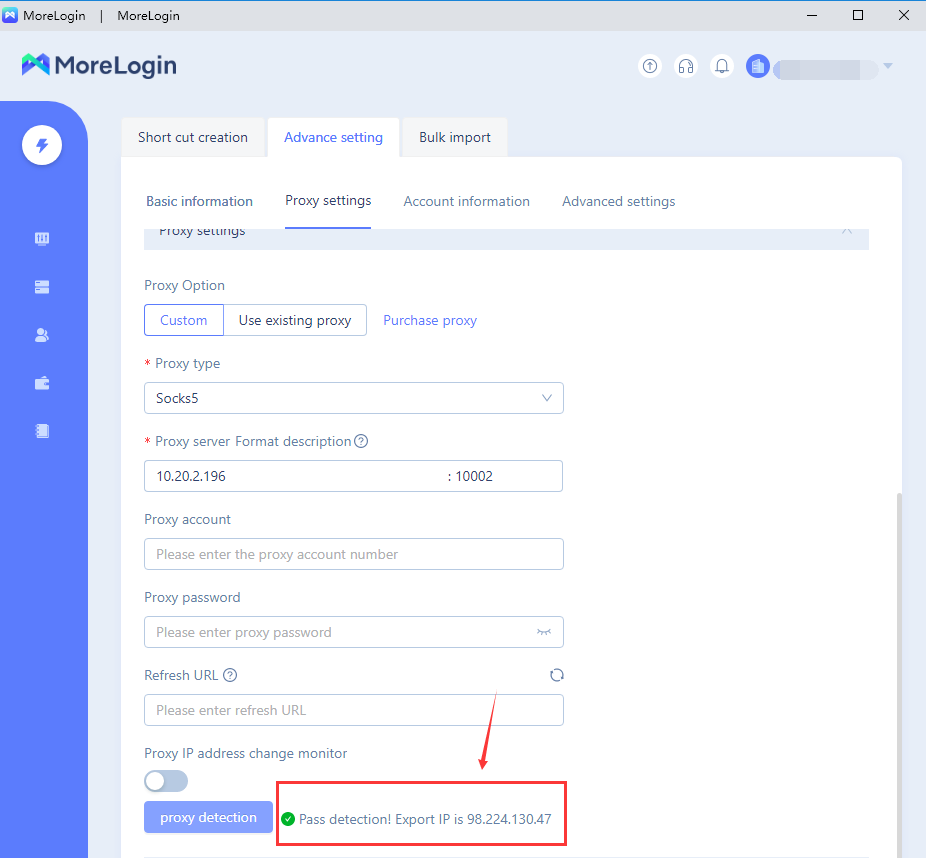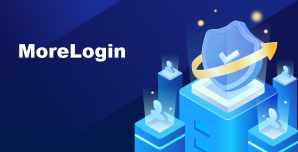 Antidetect browser for multi-account management on All platform.Securely manage account to prevent detection or blockage
Free trial