How to Start a Winning TikTok Dropshipping Business in 2023
Start a profitable TikTok dropshipping Business in 2023, including product selection, account preparation, determine the cost, bulid website, create content and more for growing your business faster
TikTok Dropshipping has become a lucrative way for people to make millions of dollars, especially in the year 2022.
Stepping into 2023, it might be your last chance to make a 6-figure TikTok dropshipping account if you start now.
If you know anything about dropshipping, you should be aware that it takes time and effort for a beginner to start a dropshipping business in their TikTok account. But as they say, whenever there is a problem, there is a way. In this step-by-step guide, we will walk you through the entire process of starting a dropshipping business in TikTok, including how to pick a winning product, how to select a supplier and all the way to how to create content to drive traffic for your business.
Step 1: Pick a Winning Product
As you may have guessed, picking a winning product or a winning niche is the first, as well as one of the most crucial parts of TikTok dropshipping.
If you choose a product or niche that is already saturated or has low demand, you will find it challenging to make sales and generate revenue. On the other hand, if that niche you choose is in high demand, but it also has high competition, you will probably still struggle to stand out in the field.
The ideal product or niche is one that has high market demand while having the lowest possible competition.
But how do we find such a winning product?
One of the ways is to use market research tools like explodingtipicks.com. This kind of website provides you with the latest marketing trends and can let you know what niche or product has the best potential to bring you huge income for your TikTok dropshipping business.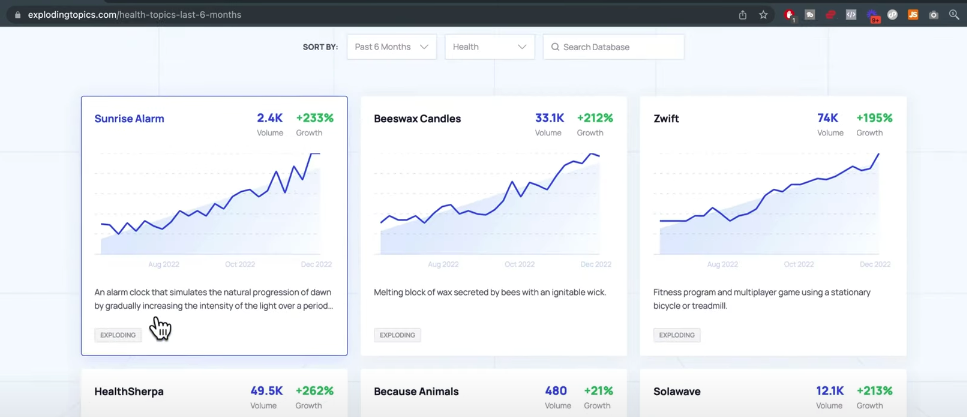 Step 2: Prepare the Account
You will make tons of money once your TikTok dropshipping business takes off, that's why you should take your TikTok account very seriously.
One of the key points for your dropshipping account is that the account should be separated from your personal account or any other existing accounts that do not lie in the same niche as your dropshipping business.
You need to separate your existing personal TikTok account from your dropshipping business TikTok account to maintain a professional and focused approach to your business. In most cases, the content on your personal TikTok account can be confusing for your followers if you mix personal and business content.
Additionally, you may not want to share all of your personal information, such as your location, with your business followers because of security concerns.
By creating a separate TikTok account for your business, you can focus on promoting your products and building your brand, without any distractions or conflicts with your personal life.
However, like many other digital marketers, you might run into problems when creating your additional TikTok account, because having multiple accounts for no legitimate reason could be considered a fake engagement, and could potentially get you shadowbanned by the platform.
To get your dedicated dropshipping TikTok account, you need to use an anti-detect browser when registering, that way, you won't be detected by TikTok as having multiple accounts, and your business can process securely.
One of the most reliable anti-detect browsers is MoreLogin. MoreLogin is a multi-account management tool that offers an Antidetect Browser to help you create multiple browser fingerprints and manage an unlimited number of social media profiles. This is particularly helpful when you are creating your dedicated TikTok dropshipping account without being banned or limited by the platform. With a secure environment for managing multiple accounts on a solo device, you can easily operate on all your TikTok accounts without switching devices, saving your time for the work that really matters.
Here is a simple guide on how to create your separate second TikTok account for your dropshipping business:
1. Register and Download
First, visit the official website of MoreLogin and register for an account. Download the MoreLogin anti-detection browser to your device. The product comes in both Windows and Mac versions.

2. Log in and Create Browser Profile
Once you have registered for a MoreLogin account, log in to the client using your login credentials. Then on the top left corner of the client, you will see a "New Profile" button. Click on it and complete the settings for the new profile as per your preference.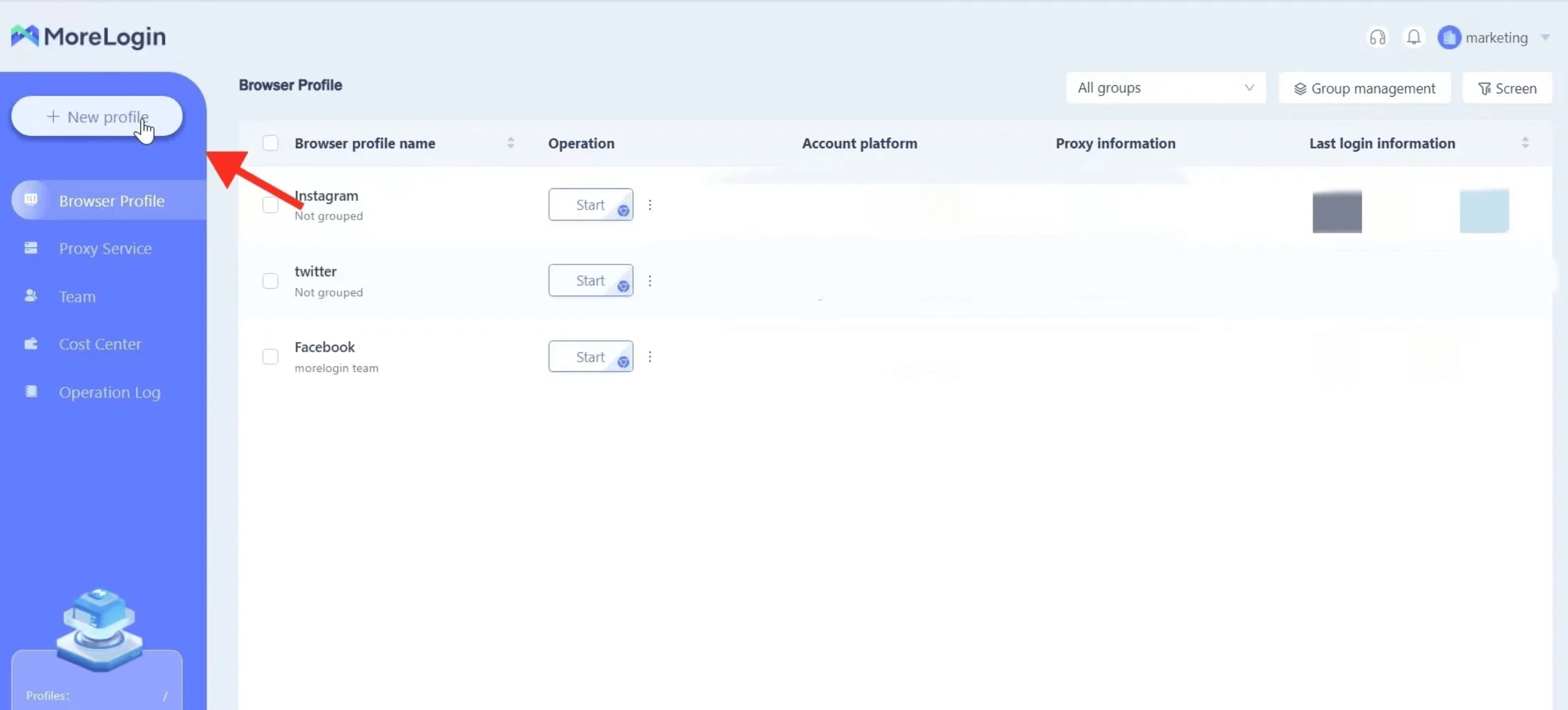 3. Start the Browser and Register TikTok
After setting up the new profile, go back to the "Browser Profile" page and locate the newly created profile. Click on the "Start" button to activate a fully customized browser window. You can now create your new TikTok dropshipping account in this window using a virtual digital fingerprint that offers complete privacy.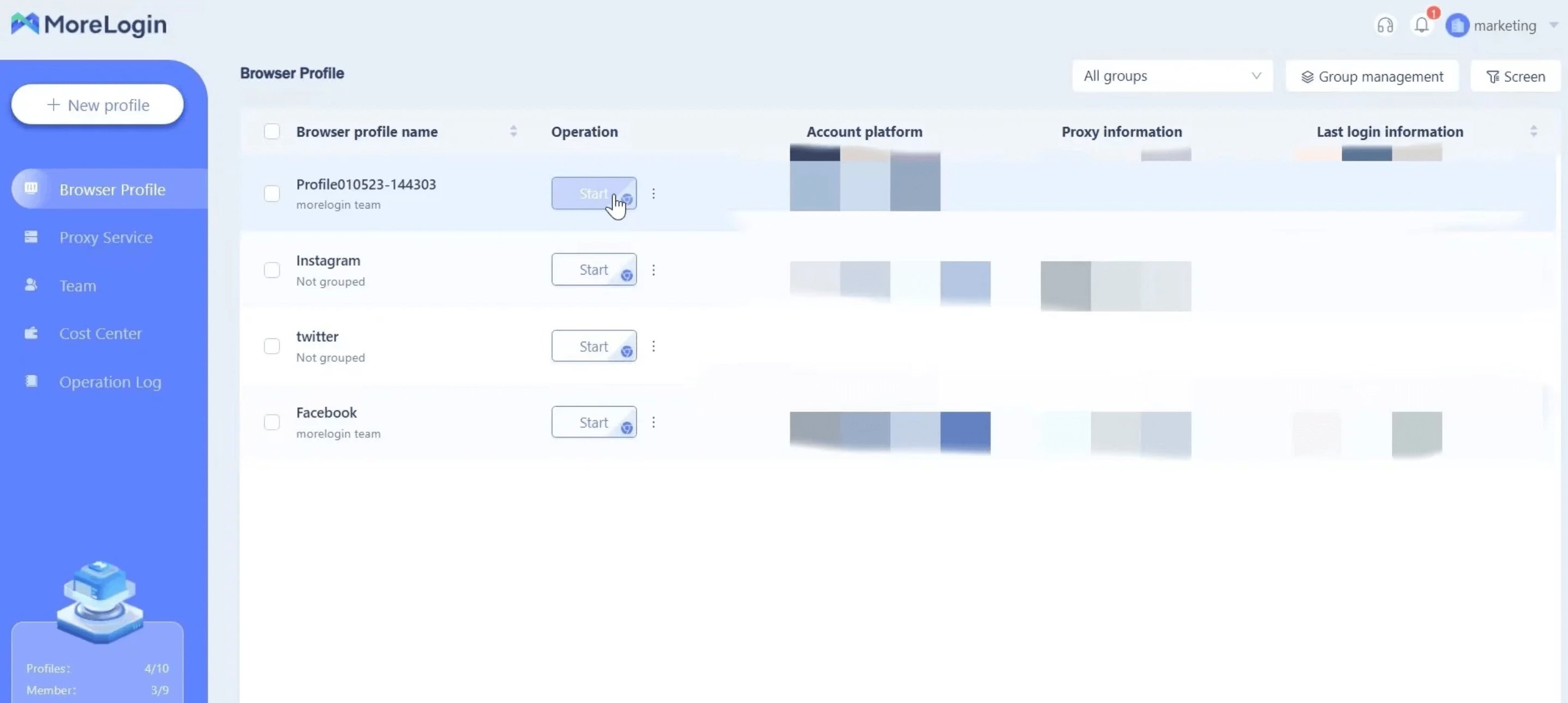 MoreLogin's anti-detection technology can help you create a virtual digital fingerprint that is unique and different from the ones that you use for other TikTok accounts, which can reduce the risk of your dropshipping business getting banned or restricted by TikTok's algorithm.
Step 3: Determine the Cost
Now that you've got your account ready, it's time to work with numbers and make sure that your business is profitable.
To do so, you need to determine the cost of your products. The easiest way is to use AliExpress to find the product and determine its cost. However, you should not be intimidated by the prices on AliExpress because they are usually dropshipping it too. So aside from Aliexpress, you can also go to CJ Drop Shipping, which offers fast shipping, and could be an extra advantage over the competition.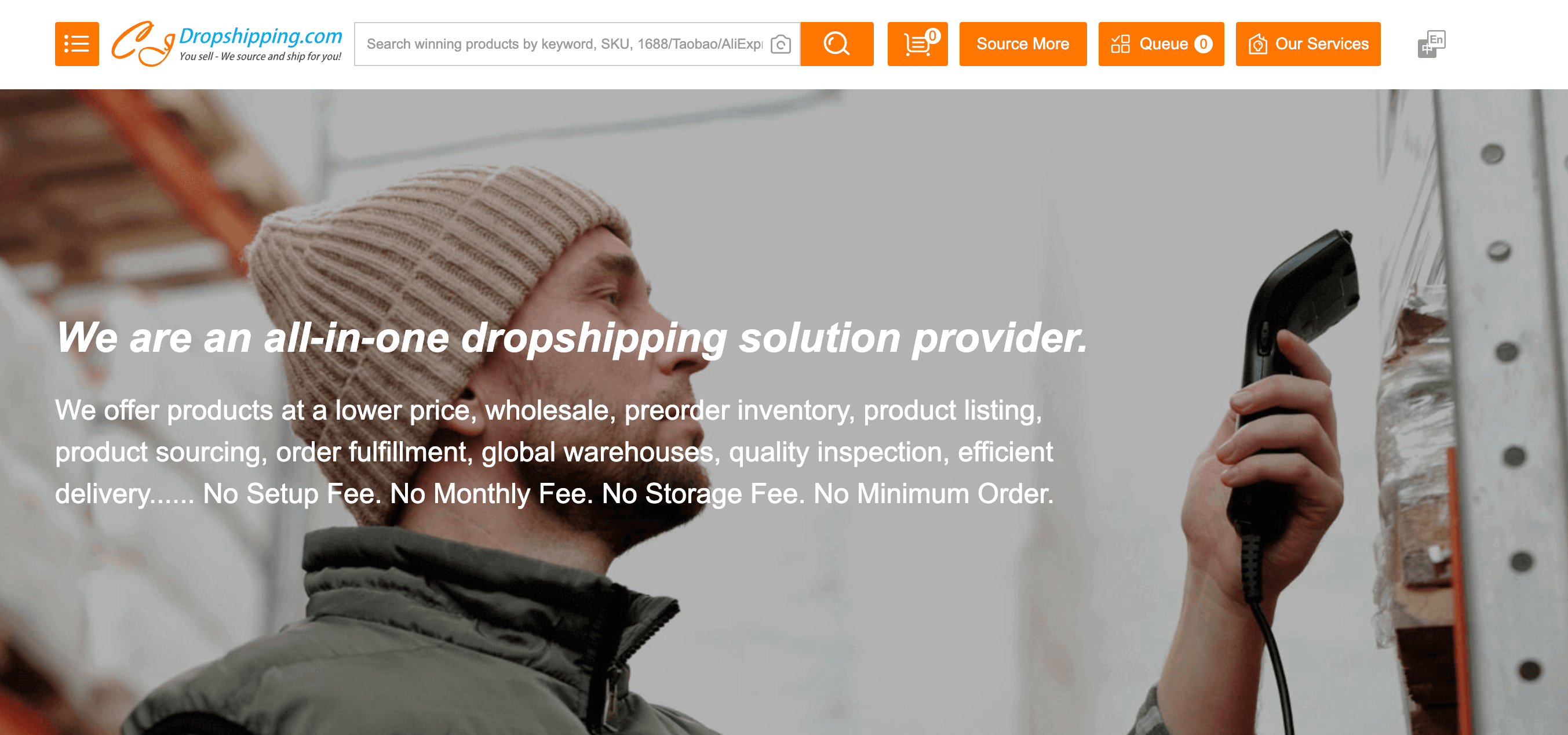 In this process, you want to make sure that you get a product that has high-quality images and good profit margins. You should have at least $20 in profit margins after the cost of the product and the cost of shipping. For example, if your shirt costs $13 and shipping costs $13, you should sell this shirt for around $49 to have a healthy margin.
Step 4: Build a Website
Now, this is the easy part. With tons of website-building tools like Shopify, you can easily set up your own online store with the winning product that you've picked.
Usually, to build an online store on Shopify, all you have to do is to sign up on the website, link it to your domain, choose a theme, add products, and configure payment and shipping options. Everything in detail will be provided by the platform, and all you have to do is to follow the instruction it provides, and you will be ready to go in no time.
Step 5: Create Content
Content creation is the key to the success of your TikTok dropshipping business, and it's also the reason why most people fail.
To start to create engaging content for your dropshipping business, you should first purchase a sample from your supplier, and then make videos around it.
When you are making a TikTok video for your product, it's important to remember that the first few seconds of the video should be engaging mso you can instantely grab the viewer's attention. The video should also be short in length to encourage viewers to watch it multiple times, thereby increasing views.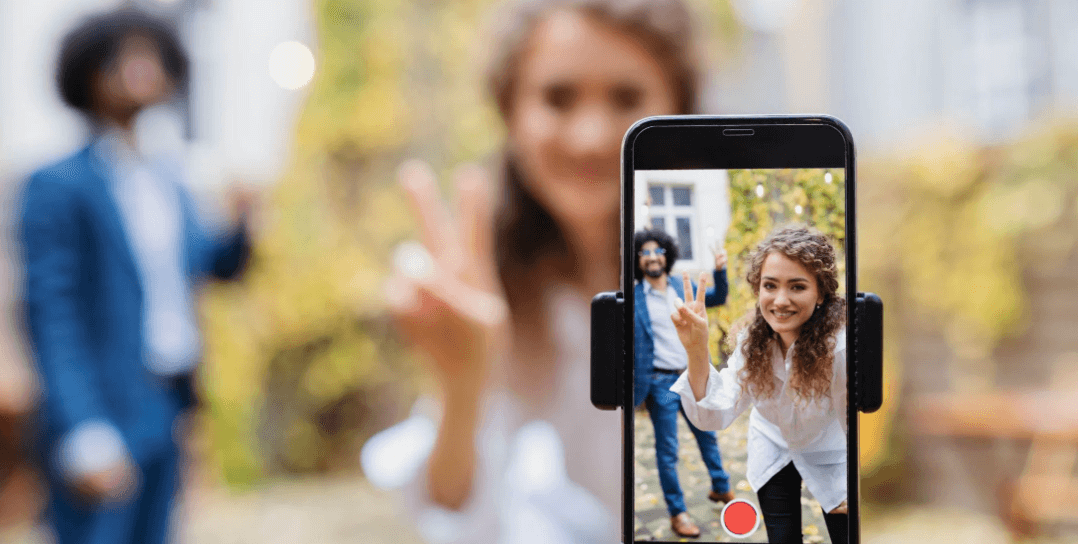 You should also remember to create organic content for the product before running ads. To do that, post videos of the product every day for the next 30 days. All these videos should be shot, and they should be filmed in a nice setting with good lighting.
If you stick to the plan, by the end of the 30 days you will have a collection of content to choose from, That's when you know you can start running ads. Some videos will have more views than others, and you should use the most successful videos to advertise the product.
What's Next
Now that we've gone through everything you need to know to start your TikTok dropshipping business, it's important to know that all these are nothing but just a beginning.
In the long run, it is essential to keep an eye on the data and continuously optimize your TikTok dropshipping business. Set up tracking with tools like Google Analytics to track important metrics such as website traffic, conversions, and engagement; regularly analyze the data on your TikTok account to identify trends and patternås; Use the data you collect to continuously improve your content and products. All these are necessary practices if you want a sustainable TikTok dropshipping business.
Conclusion
Starting a 6-figure TikTok dropshipping account is not an easy task, and it requires a lot of effort and dedication. However, if you can follow the right steps and use the right tools, I'm sure you can start creating a successful business on TikTok in 2023.
Among all the steps and tips above, I want you to remember that one of the crucial aspects of creating a TikTok dropshipping account is to use an anti-detection browser like MoreLogin. As one of the best anti-detect browsers, MoreLogin allows you to create multiple browser fingerprints and manage unlimited social media profiles securely to avoid being detected by the platform as having multiple accounts.
Now you have all the information, it's time to get your business going. Always remember, all successes require hard work, dedication, and the right tools.
Good luck!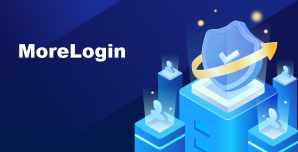 Antidetect browser for multi-account management on All platform.Securely manage account to prevent detection or blockage
Free trial