How to manage multiple Instagram accounts like a Pro
Today, in an information-rich digital world, a good social media presence is a critical component to the success of both individuals and businesses. For many individuals and businesses, having multiple Instagram accounts is a common way to manage different aspects of a virtual network. However, dealing with multiple accounts can be a networking challenge, especially when it comes to tracking content, followers and engagement. That's why in this guide, we will explore how to manage multiple Instagram accounts like a pro.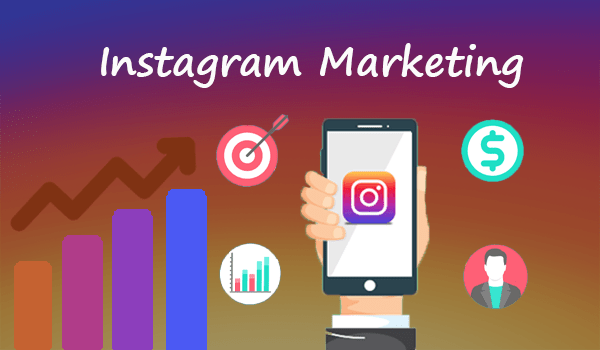 Why we need multiple instagram accounts
There are several reasons why individuals and businesses might need multiple Instagram accounts
Personal and Professional Separation: Many people prefer to keep their personal and professional lives separate, and having two separate Instagram accounts allows them to do so. This helps them maintain privacy and professionalism while still sharing content on social media.

Targeted Marketing: For businesses, having multiple Instagram accounts allows them to target different audiences and share content that is specific to each group. This can help them increase engagement and reach a wider audience.

Niche Focus: Individuals and businesses may have specific interests or areas of expertise that they want to showcase. Having multiple accounts allows them to focus on each niche separately, which can help them build a strong and dedicated following.

Branding: Multiple Instagram accounts can help businesses establish a strong brand presence online. For example, a company might have a main account for their overall brand and separate accounts for each of their product lines.
Overall, having multiple Instagram accounts allows individuals and businesses to be more efficient, effective, and strategic with their social media presence.
How to create & manage multiple instagram accounts with MoreLogin
The following section describes how to create and manage multiple Instagram accounts using MoreLogin.
1.Download and install MoreLogin: MoreLogin is an anti-detect browser that allows users to manage multiple Instagram accounts on one device. You can download and install the app from Morelogin Website.
2.Create your account: Open the MoreLogin app and register a new account (new Morelogin users get two free profiles for signing up!). You can then create multiple browser profiles within the app. Go ahead and click the "Add Files" button, fill in the relevant information, click OK, and the browser profile is created. Go back into the browser profile and log in to ins account, and your first account is created. Repeat this process to add as many accounts as you actually need.
3.Switching between accounts: First set up the multiple profiles you want to switch between in the MoreLogin app. Morelogin will automatically log you into that account and you can start using Instagram as usual.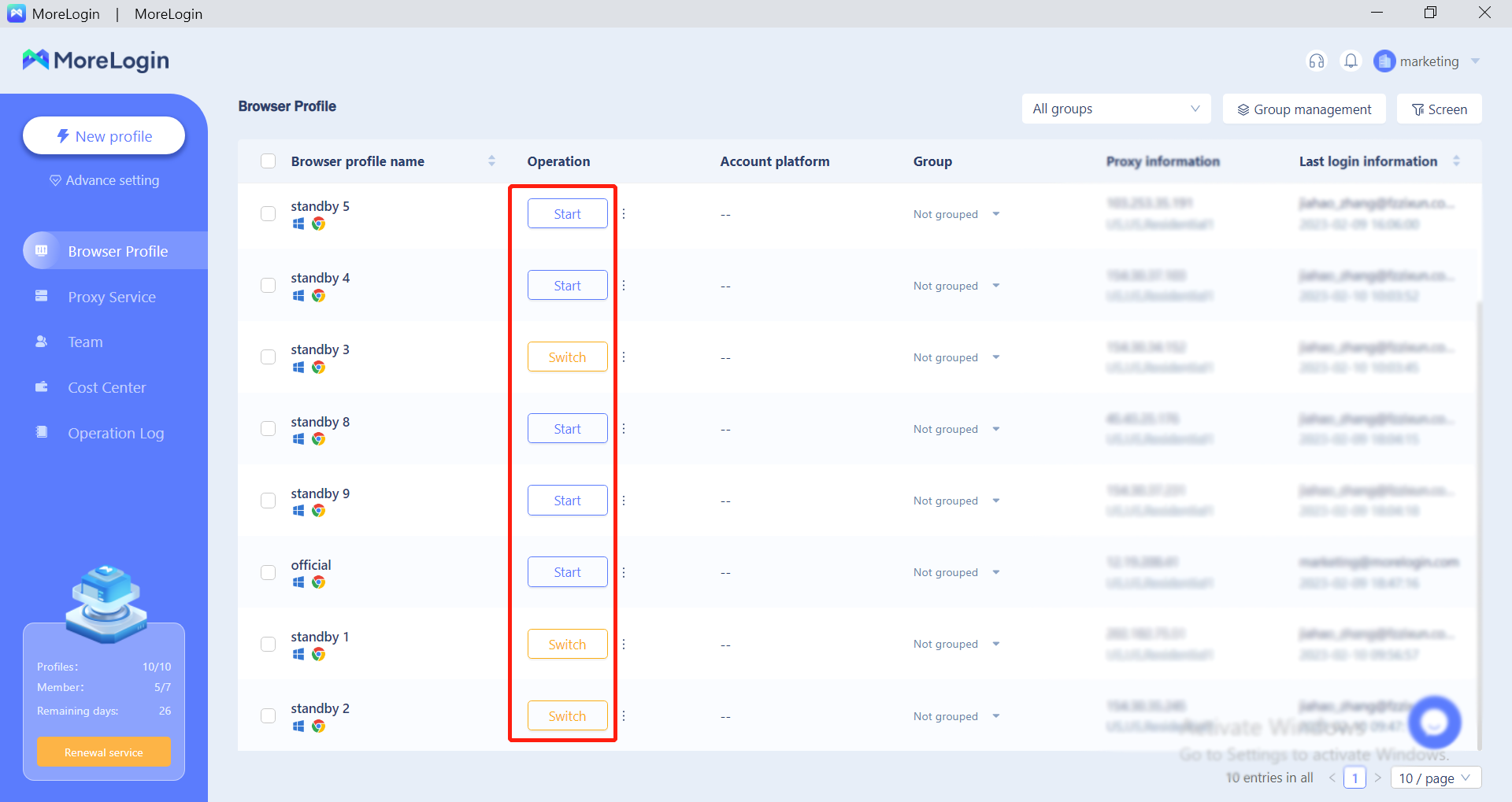 4.Post Images, Reels content: You can use MoreLogin to post content from all your Instagram accounts. The operation on the Mologin platform is basically the same as a regular browser, just start the account you want to post to, create your content, and post it.
5.Account details: MoreLogin provides a dashboard where you can manage all your Instagram accounts in one place. You can see each account's name, IP parameters, group, platform the account is for, latest login time, and more, monitor each account's activity, and switch between accounts quickly and easily.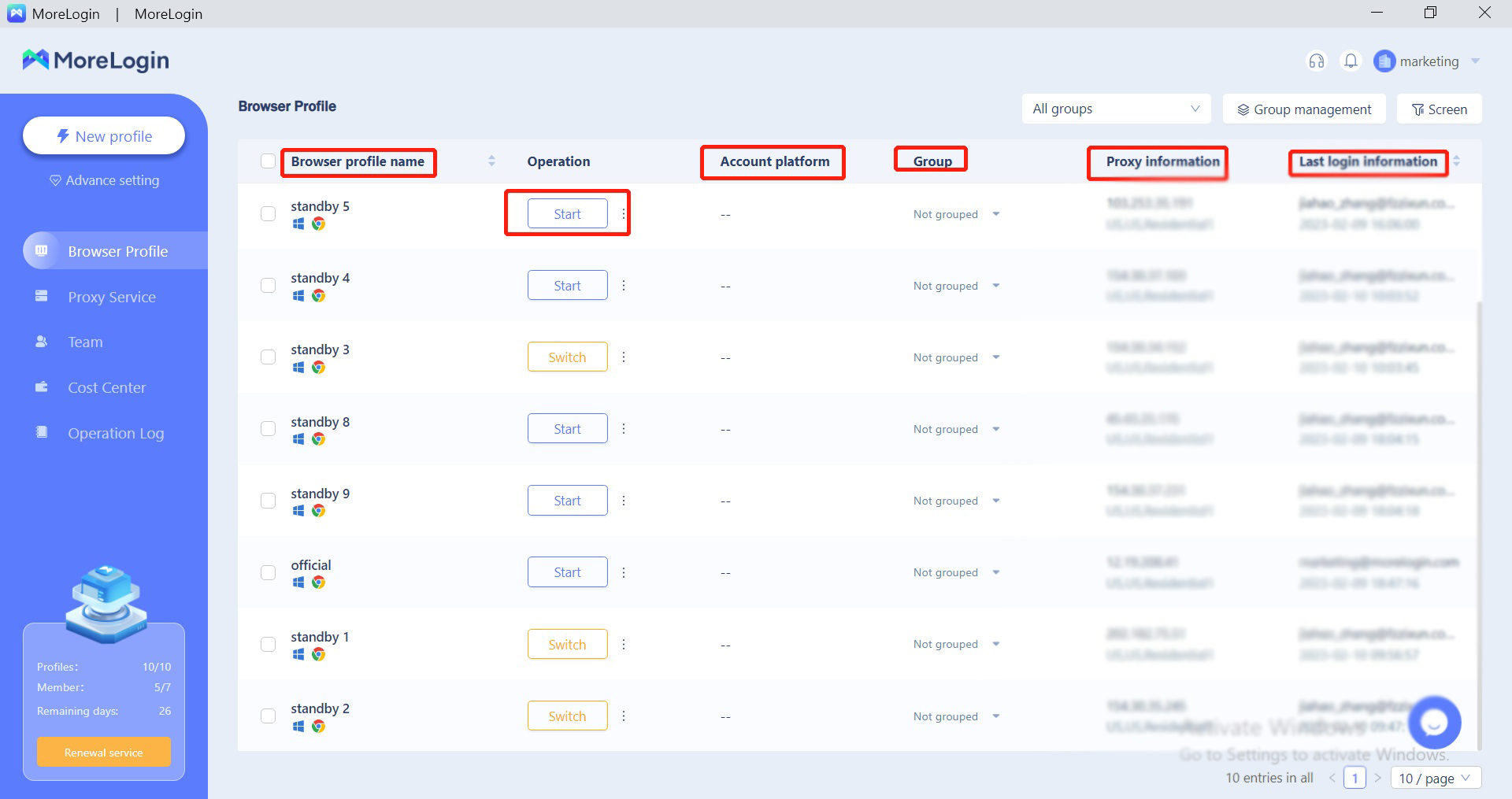 By following these steps, you can effectively create and manage multiple Instagram accounts using MoreLogin. With this app, you can streamline your social media strategy and grow your online presence.
How to switch between your multiple Instagram accounts
1.Log in to Morelogin: In the MoreLogin account screen, click the Accounts tab to access a list of all the Instagram accounts you've set up in the app.
2.Select another browser profile: You want to switch to a different account, just click on the other browser profile you want to switch to in the Morelogin operator interface.
3.Start profile: MoreLogin will log you into the selected account and you can use Instagram as usual. you can post content, view your likes, and interact with your followers in the MoreLogin app.
4.Multiple ins online at the same time: When you need to do synchronized accounts, just open each set browser profile in turn, and you can do content marketing between accounts. You can do content marketing, advertising, etc. between accounts.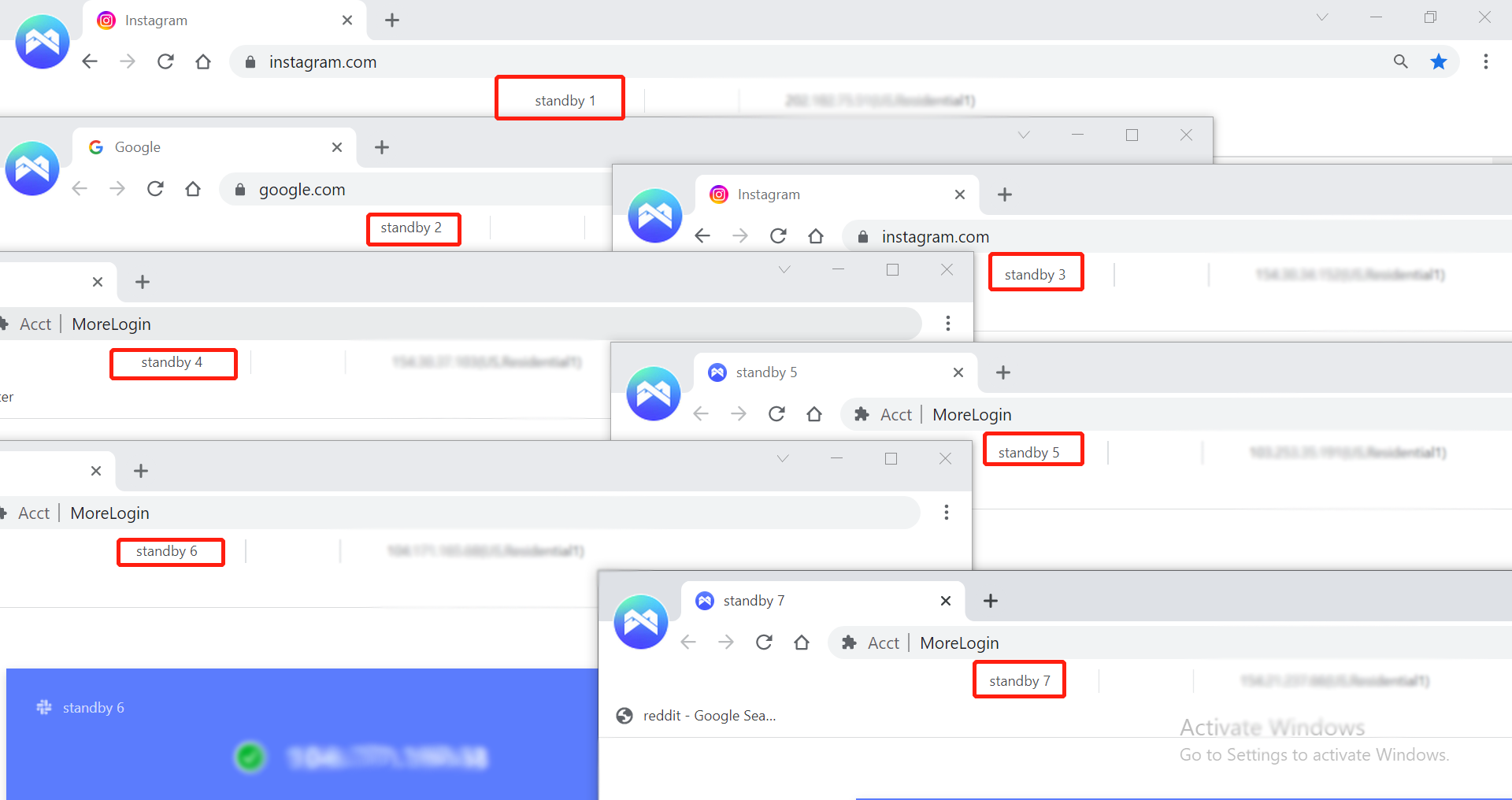 Manage multiple Instagram accounts in a team
Managing multiple Instagram accounts can be a hassle, especially for teams that need to collaborate on social media strategies and campaigns as they collaborate on projects. However, with the ability to manage multiple accounts, Morelogin has the potential to simplify this process and make it easier for everyone involved. That's where MoreLogin comes in - a third-party application that allows teams to manage multiple Instagram accounts in one place.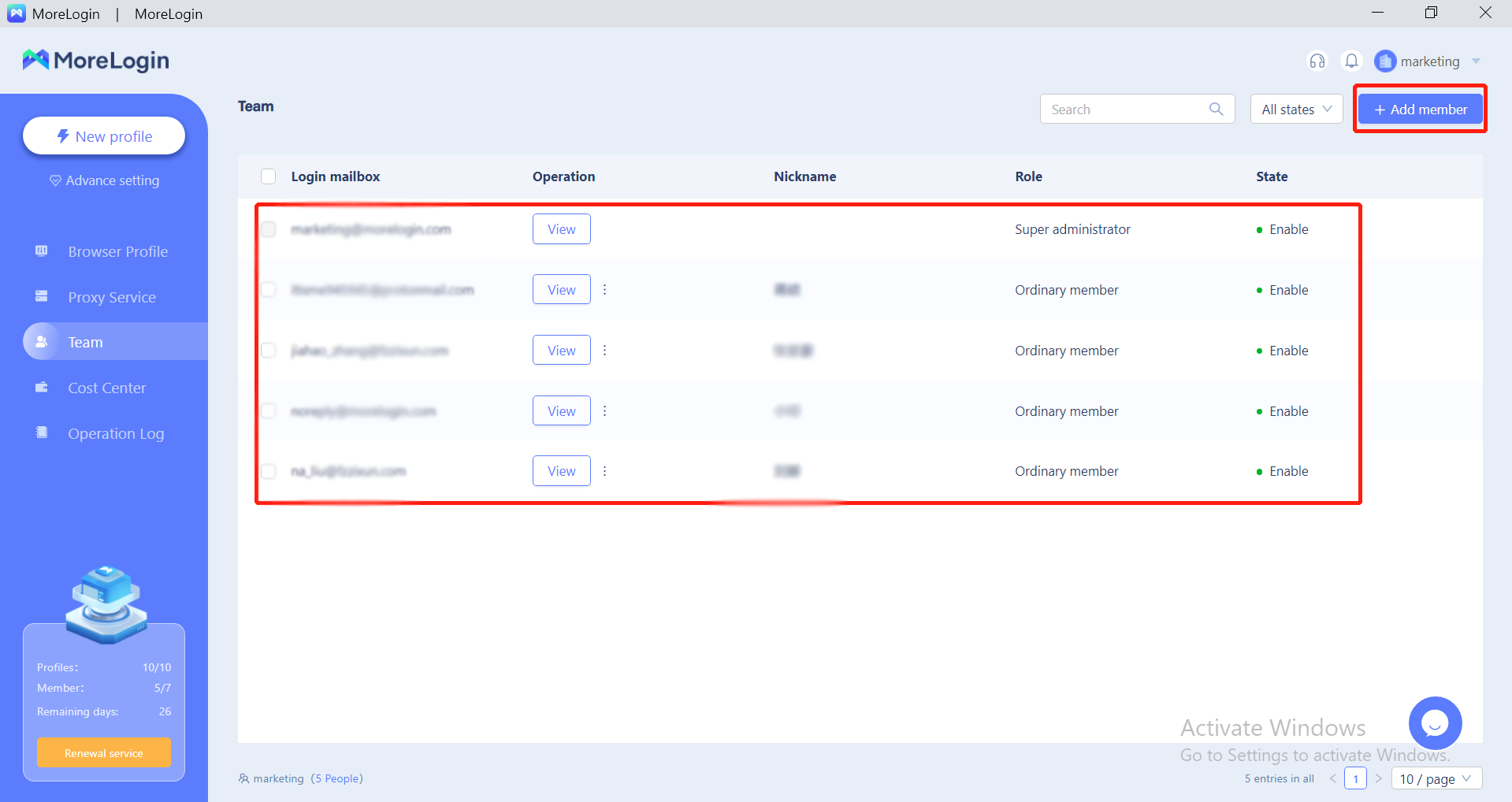 MoreLogin provides a user-friendly platform for managing multiple Instagram accounts, making it easy for teams to collaborate and achieve their social media goals. With MoreLogin, teams can add and manage multiple accounts, switch between accounts with ease.
One of the key benefits of using MoreLogin for team management is the ability to track account performance and engagement. Teams can monitor the activity on each account, track the performance of their posts, and see how their content is resonating with their audience. This data can be used to inform future strategies and improve the performance of their social media campaigns.
Another advantage of MoreLogin is the ability to manage multiple accounts from one device. Teams no longer need to log in and out of multiple devices or share login credentials to access different accounts. With MoreLogin, teams can easily switch between accounts, post content, and interact with their followers all from one place.
MoreLogin provides efficiency workflow for teams who looking to manage multiple Instagram accounts. With our user-friendly platform, centralized management, and performance tracking capabilities, teams can streamline their social media strategies and grow their online presence with ease. Whether you're a business looking to manage multiple product lines or a team managing multiple accounts for clients, MoreLogin is the best option for you here!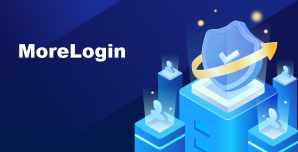 Antidetect browser for multi-account management on All platform.Securely manage account to prevent detection or blockage
Free trial