How to Use Anti-Detection Browsers for Social Media Marketing?
Running a successful social media business may need several tactics. Multiple accounts are one of the strategies among them. However, most sites have
Running a successful social media business may need several tactics. Multiple accounts are one of the strategies among them. However, most sites have some policies; thus, running a multi-account campaign is risky.
Moreover, on some websites, your IP address and geolocation can be banned if they detect your multiple accounts. So you should tighten your privacy settings while running your multi-account promotions.
Does this scenario make you tense? Don't worry anti-detection browsers will help you in this case. These browsers almost look like Google Chrome or Mozilla Firefox, but they have special features to secure multiple accounts. So this article, we provide you with the details of anti-detection browsers for social media services.
What Is Social Media?
Social media means online networking and communication platforms. It enables users to create networks and groups of contacts to manage their connections and friendships better.
Here are some common characteristics that describe social media:
● Operates through a digital app or website
● Have your account
● User-generated content platform
● The comments section enables a conversation in both directions
According to sources, almost 59.4% of the world's population is active on social media networks as of January 2023. Moreover, since last year, 137 million more people have joined social media.
What Does Social Media Do for Marketing?
E-marketing and digital marketing are two other names for social media marketing (SMM). It increases brand exposure, sales, and website traffic via social media services.
In such a case, let's consider the benefits of social media advertising.
● Most Consumers Use Social Media
Most consumers spend over 3hr per day on social media. Ads on social media reach the most clients.
● Increases Brand Awareness
SMM helps raise brand exposure faster and easier than conventional approaches. Moreover, brands may appear on users' feeds without their knowledge. It may build familiarity and trust, boosting sales and brand recognition.
● Focuses on Niche Customers
Social media marketing lets firms target specialised clients, which is harder to do with traditional marketing or Google searches. For example, if your company sells newborn clothes, your target audience will be mothers of newborns.
● Cost-Effective
Since it's free to join all well-known social media sites, SMM is cost-effective. Moreover, promoting your company on social media is free.
● Impact Sales and Conversion Rates
Social media marketing should boost revenue. According to research, a typical user spends 147 minutes on social media daily. Many of these leads are top-of-funnel. Your material will notice and, if successful, may convert viewers into buyers.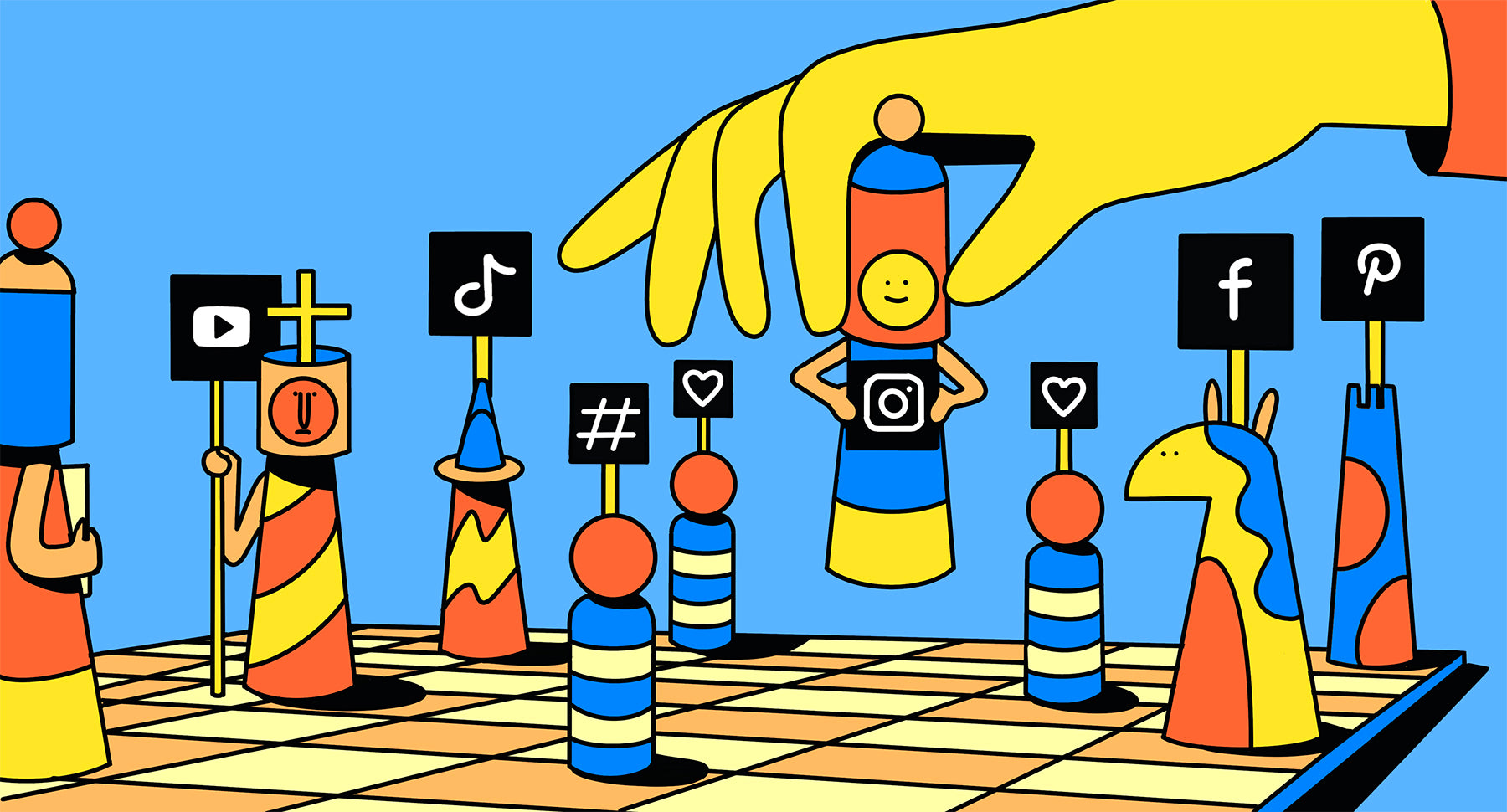 What Are the Social Media Platform Options And New Trends?
Every day a new app launches in the market. To assist you in choosing the best social media networks for your business in 2023, we've selected our top selections.
● On Facebook, almost 3 billion people are active.
● When it comes to traffic, YouTube dominates the search engine market. Advertising on YouTube may reach 2.514 billion people.
● Two billion people use WhatsApp & Instagram every month.
● 50% of Twitter's monthly active users are active numerous times daily, so if your audience utilises this platform, they're likely engaged.
● TikTok has been accessible globally since 2018 and quickly reached over 1 billion downloads in its first year. TikTok adverts might gain 1.051 billion 18-year-olds monthly.
● Pinterest is a social networking site for bookmarking and discovering artistic ideas with the most influential 445 million audiences.
● LinkedIn is a central social media platform for employment possibilities, brand connections, and career growth, with 849.6 million members worldwide.
So, what are the most recent developments in the world of social media? Let's discuss it.
● TikTok Is Inevitable
In 2023, companies will use TikTok to engage customers and expand via brand marketing and social commerce. You may find many members of Generation Z and millennials utilising this medium. New data show that TikTok commercials may reach 12.8% of the world's population. According to TikTok's latest advertising audience estimates, 18.3% of all 18-year-olds worldwide use the app. You may use TikTok to promote your business with short, innovative videos. Moreover, these videos help you to present your offerings clearly and concisely.
ShoVideo content will rule.
● AI Will Reshape Everything
Nowadays, AI writing and marketing tools will take over the market. For example, ChatGPT gained over one million members a week after its inception. It will be famous among marketers for generating social media content ideas.
● Digital Customer Service
Social media is the fastest way for companies to respond to individual customers. It also establishes actual customer-vendor ties. In the COVID crisis, consumers have come to demand individualised, quick service rather than automated replies. More than 70% of Twitter users prefer the dedicated help account over phoning a firm. So, companies should prioritise customer care on their official social media accounts as part of their social media strategy.
● Social Media Crisis Management
An increase in the use of social media for crisis management is anticipated. According to research, 61% of participants thought firms should recognise disasters in their advertising and messaging. In the digital age, ignoring a minor issue might cost a business. If you have no crisis teams, social media networks can handle crises.
● YouTube Shorts
YouTube Shorts get 30 billion global views every day. So Shorts help you promote your long-form content. This method, like halfway storytelling, draws more viewers to long-form videos.
The Troubles With Social Media Marketing
1. Platforms Restricting Multiple Accounts
Some bloggers have multiple accounts in one account. However, having more than one account is against some platforms' policies, even if they can ban your profiles too. For example, you can't create many accounts on Facebook. You can lose your followers and data if your platforms restrict your social media profile, you can lose your followers and data.
2. Strict IP Controls
If you get an error message from your profile, your social media platform has blocked your IP address. It will create chaos for your remote teams, which control your account from a different place. Moreover, restriction on IP addresses means teamwork limitation.
3. Marketing Efforts
Every day new strategies are adopted by social media platforms. Social media marketing is difficult due to changing trends, algorithms, and features. You may not retain your position in this virtual world if you don't add this new feature. In addition, adding those trends may be costly for you.
4. Difficulties With Remote Collaboration in Social Media Marketing
Remote workers must use several communication methods. So if your platform blocks your accounts, it will be challenging for you to collaborate remotely. It's not the only problem for you. Role confusion, employee engagement, and cultural and time zone barriers are listed in these difficulties. These issues may make communication harder and require extra tools or procedures.
How To Use MoreLogin Browser For SMM Marketing?
MoreLogin Browsers company is a browser security company. It helps you to manage SMM agencies' profiles with multiple accounts without exchanging passwords. You can also use fingerprinting, cookies, and robotics software to protect your agency's multi accounts. So here are some use of MoreLogin browser services for SMM.
1. Safe Multi-Accounting
Creating numerous accounts on the same site is called keeping multiple accounts. These various accounts can help you get more attention and results. You can make hundreds of profiles by creating different fingerprints. You can also use proxy servers, the most common approach to secure multi-accounts. MoreLogin's anti-detect browser helps you to prevent this problem. Anti-detect browsers protect your profiles against cross-checking systems. It also checks cookie fields or session Ids across numerous sites visited simultaneously under user names.
2. Bypass Geolocations
Most platforms use Geoblocking to block your multiple accounts based on your location. So MoreLogin brings a unique digital fingerprint that will secure multiple accounts. This virtual fingerprint technology protects user privacy and avoids account suspension. You can create as many profiles as possible, and the social network detector will treat you as the same device.
3. Remote SMM
Remote SMM mean you can create a campaign from home to expand your employer's reach. But sometimes, the site's restrictions can mess up your collaboration team. So, with Morelogin's team collaboration tools, your team members may take command of your accounts from anywhere in the world.
4. Brand Reputation Monitoring And Management
Brand reputation management involves tracking how customers see your company and taking proactive steps to enhance its image. As your consumer's trust relies on your brand's reputation, your reputation management monitors and safeguards online reputation via comments, social networks, and Google. For this reason, MoreLogin has developed a brand reputation monitoring and management tool.
5. Ads Management And Ads Analysis
Professionals utilise ad analysis as market research to generate successful and distinctive ads. This assessment covers the idea, production, and execution of advertising. Ads management must monitor ads performance. To make your task easy MoreLogin add the tool of ads management and analysis.
Conclusion
In the end, MoreLogin can secure your multiple profiles. We protects your profile from unnecessary bans and account suspensions. With the help of this article, you may now understand how to run your various accounts on social media. Moreover, MoreLogin browser will reduce your hassles too.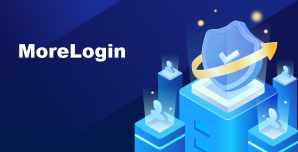 Antidetect browser for multi-account management on All platform.Securely manage account to prevent detection or blockage
Free trial