Running Multiple Facebook Accounts: Avoid Blocking in 2023
Learn how to manage multiple Facebook accounts without getting blocked, including the benefits of having additional accounts and how to use them safely.
Whether you are trying to stay connected with friends or you are doing marketing businesses, social media platforms like Facebook have a significant role to play nowadays. And it is not until you have multiple Facebook accounts that you would realize how powerful they could be when working together.
However, managing multiple Facebook accounts could be challenging because Facebook forbids automated activity and multiple account ownership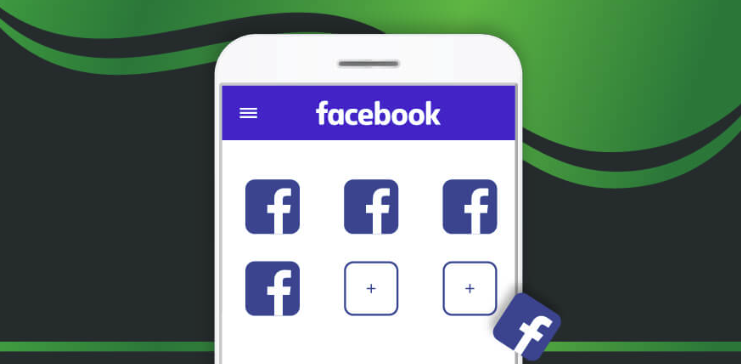 But there are still ways to work around it and enable you to manage multiple Facebook accounts without getting blocked.
In this article, we will explore not only the benefits you will get from multiple Facebook accounts but also why Facebook may restrict your accounts and the exact method of how to manage your Facebook account without the risk of getting restricted.
Why You Need Additional Facebook Accounts
There are reasons why people are running multiple Facebook accounts even though it is generally prohibited by the official platform.
First of all, is completely illegal to have multiple Facebook accounts as long as you don't engage in criminal activities or activities that compromise the community in general. Other than that, there are certain circumstances where having multiple Facebook accounts could be necessary, or could bring great convenience for your business or personal activities. Here are some of those circumstances:
1. Data Scraping
Every business needs data. And Facebook, as one of the biggest social media platforms in the entire world with a massive user database, is just a perfect place for data scraping. That is why Facebook is becoming more and more popular in the data scraping area. By scraping Facebook data, you can do a better job in competitor analysis or identifying and getting to know your ideal customers.
However, as one of the most classic automation activities, scraping is prohibited by the Facebook platform officially. When you are scraping Facebook data with your personal account, you put the account in danger as Facebook may immediately flag your account when it identifies the account as conducting scraping activities. In this case, having an additional account for Facebook data scraping is necessary if you intend to keep your primary Facebook account safe.
2. Leverage Marketing Automation
Much like data scraping, there are other automation tools or bots that could bring great convenience to your business, which may also require separate accounts.
For example, software programs like Jarvee and Socinator can offer powerful Facebook automation features, but Facebook's TOS prohibits the use of automated tools or bots for marketing purposes. So if you use your personal Facebook account to run marketing campaigns with automation tools, you risk violating Facebook's TOS, which could lead to your account being suspended or even permanently banned.
3. Geo-Targeting
When potential customers from another country or region come across your account, they will expect to see the content that is specifically created for them as if you were a business next door. That is why it is important to conduct business marketing activities with Facebook accounts created specifically for the geographical market that you are targeting.
Besides, Geo-targeting can help you optimize your ad spend by showing your ads only to people who are most likely to be interested in your products or services. This can help you save money on advertising and improve your overall return on investment.
4. Ad Agencies
If you run an ad agency and need to manage Facebook accounts for several clients, having multiple separate Facebook accounts under your management is naturally important. If you want to help them achieve global presence, gauge social sentiment and engage with followers with a higher level of quality, you'd want to use multiple Facebook accounts to provide the service and make it professional as it could be.
Why Your Multiple Facebook Accounts are Getting Banned?
Since having multiple Facebook accounts brings you so many benefits, it is reasonable that there are a lot of people trying to run multiple accounts all over the world. However, most of them would run into problems of getting banned or restricted by the platform without knowing what to do about it.
To figure out how to prevent your multiple Facebook accounts from getting restricted by the platform, we need to know why Facebook bands your accounts in the first place.
Why Facebook Bans Accounts
The primary reason why most multiple Facebook account owners get blocked is that they log in to more than one account from the same IP address and with the same digital fingerprint.
When you log in to multiple Facebook accounts from the same IP address, it triggers Facebook's security algorithms, which can flag your accounts as potentially suspicious.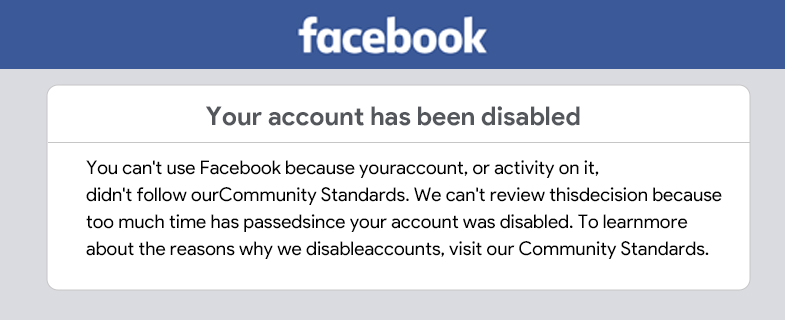 A Possible Solution
To avoid this, some people are trying to use separate IP addresses for each account with proxies. Proxies act as middlemen between you and any website on the internet. When you use proxies, Facebook will see the IP of your proxy instead of your own, and your computer's real IP address will stay secret.
But if you've ever tried this method, you'll know that it does not solve the problem entirely.
Proxies are often used to hide the real IP address of a user, making it appear as if the user is accessing Facebook from a different location. However, proxies are often detected by Facebook's algorithms because the algorithm has evolved over the years, and it does not detect automation behaviors based on IP addresses only.
It also includes digital fingerprints into consideration.
That means, even if you are using a proxy, you will still be recognized as having multiple accounts when you are using the same browser, or even the same device to access your accounts.
A Better Solution
To solve this problem, a better method is to use an anti-Detective browser instead of proxies.
Anti-detect browsers use advanced technology to avoid detection by Facebook's algorithm. They can change the browser fingerprint, making it appear as if each account is being accessed from a different device, location, and browser.
In addition, Anti-detect browsers also offer additional features such as cookie and cache management, teamwork collaboration, and customizable browser profile, which can help to further enhance the security and privacy of each account.
How to Manage Multiple Facebook Accounts with an Anti-Detect Browser
Now that we know anti-detect browsers play an important role in terms of preventing your multiple Facebook accounts gets restricted, let's have a closer look at how exactly you can use an anti-detect browser to run your multiple Facebook accounts.
The first step to using an anti-detect browser to manage your multiple Facebook accounts is to choose one of high value and high performance. Among all the competing products in the market, the one that we think is the most balanced and the most recommended to all kinds of users is MoreLogin.
As one of the best anti-Detect browsers in the market, MoreLogin creates unique browser fingerprints for each of your Facebook accounts and prevents the accounts from overlapping and getting banned. It could be an excellent tool for not only managing multiple Facebook accounts, but also managing affiliate marketing, e-commerce, cryptocurrency, and other social media accounts.
Here is how you can register and access your multiple Facebook accounts without being detected the by the platform using MoreLogin.
Step 1: Visit MoreLogin's official website and register for an account. Then download the software to your device. MoreLogin comes in both Windows and Mac versions so you can freely choose according to your own device.

Step 2: Log in to the client using your login credentials, and then click on the "New Profile" button and complete the settings for the new browser profile.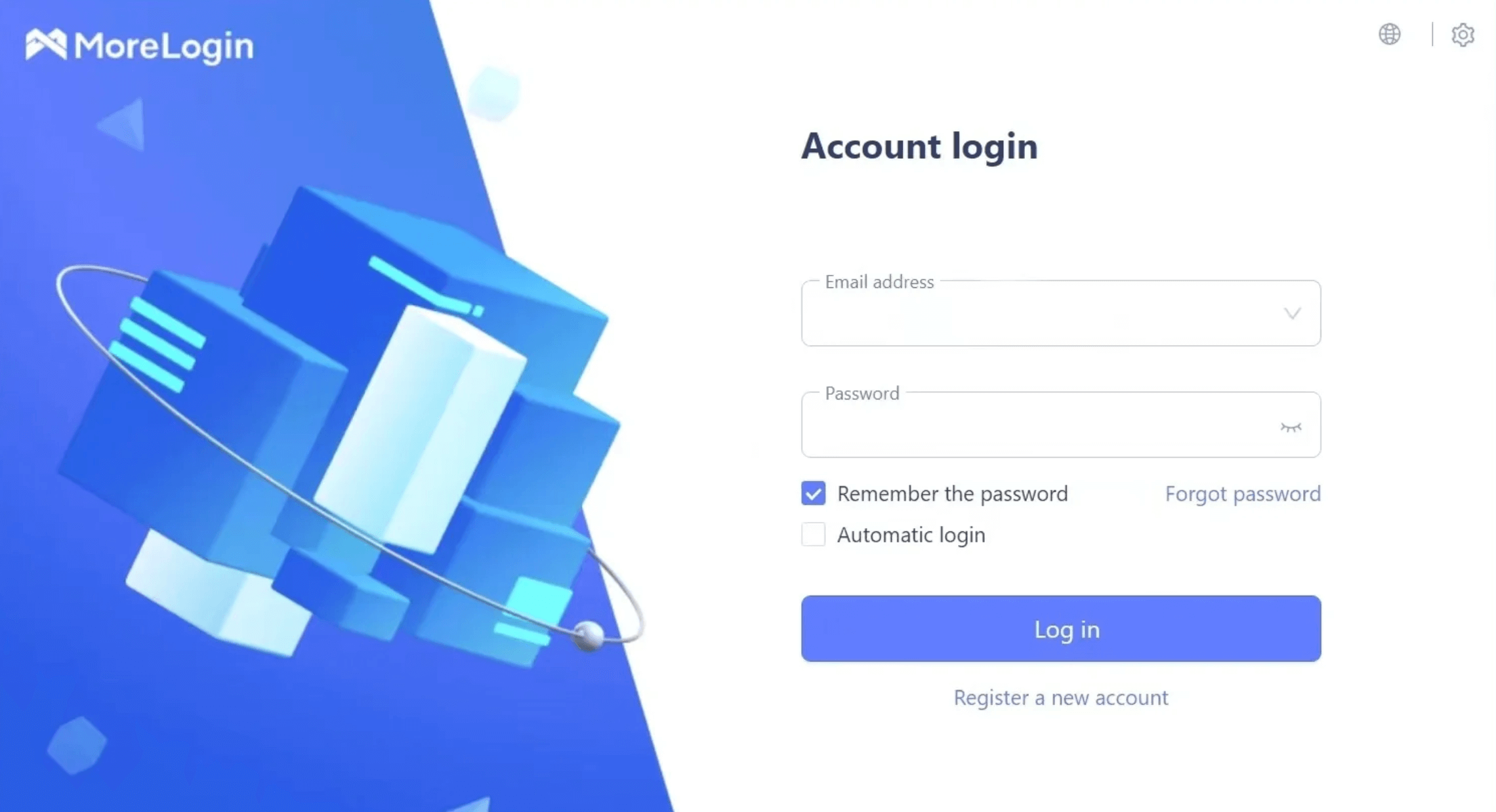 Step 3: Then go back to the "Browser Profile" page and locate the newly created profile. Click on the "Start" button to activate a fully customized browser window. You can use this window to register your new Facebook account and log in to the account with the same browser profile each time.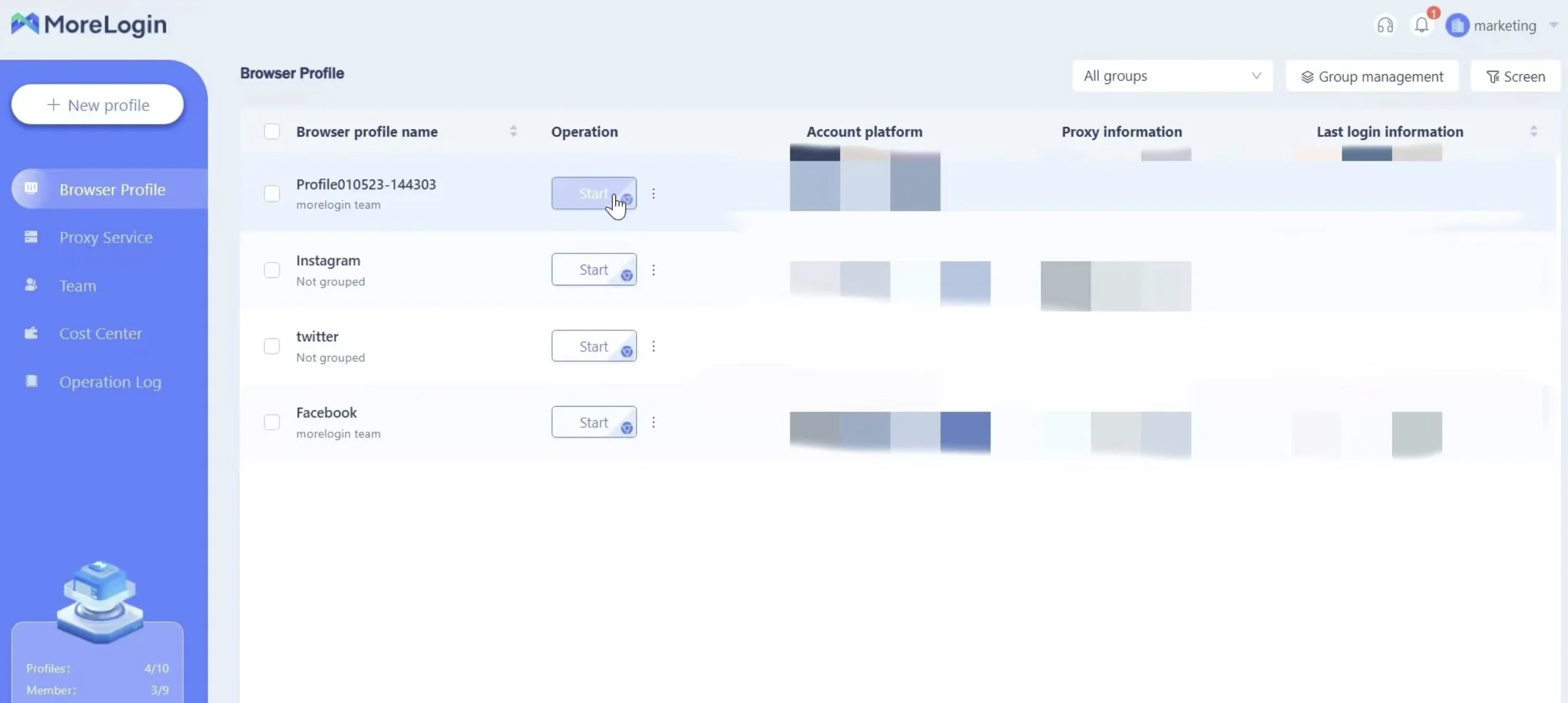 Conclusion
Having multiple Facebook accounts may be advantageous in certain situations, but it is important to know that Facebook prohibits automated activity and multiple account ownership. However, with the use of an anti-detective browser like MoreLogin, you can manage multiple Facebook accounts without the risk of getting blocked.
By using MoreLogin, you can optimize your Facebook marketing campaigns, conduct data scraping safely, and provide professional services as an ad agency without fear of getting banned or suspended using your multiple Facebook accounts. So, if you're looking to manage multiple Facebook accounts without getting blocked, MoreLogin is the solution you need.