GoLogin VS. MultiLogin: A Comprehensive Comparison of Anti-Detect Browsing
Are you in search of a proper anti-detect browser? This article introduces you to the GoLogin browser and MultiLogin browser, two known browsers in the market.
As the need for online privacy amplifies, an array of privacy-boosting elements is entering the market. Anti-detect browsing, an advanced form of private browsing, has emerged as a crucial player, offering an array of enhanced features to users.
There are multiple anti-detection browsers introduced in the market. For this article, we will be working out a comparison between MultiLogin and GoLogin browsers. This comparison will help you select the best option whenever you are opting for anti-detect browsing.
Part 1: The Potential of Anti-Detect Browsers
Antidetect browsers, specialized tools providing diverse privacy and security benefits, are becoming indispensable in today's online sphere. Besides their superior functionality, they offer numerous advantages that make them an essential tool for internet browsing. So, what makes anti-detect browsers such an asset to users?
· Avoid Website Tracking: Regular browsers often use tracking cookies. In contrast, anti-detect browsers are expertly designed to sidestep such tracking elements, safeguarding user data. These browsers help users avoid targeted ads based on collected data.
· Improved Security: Features like built-in VPNs and ad-blockers, integral to these browsers' mission to elude detection, guard users against numerous online threats, including malware, phishing, and other hacking attempts.
· Guaranteed Privacy: Another consistent benefit of having anti-detect browsers is utilizing internet services anonymously. While you hide the IP addresses and encrypt the internet traffic with such browsers, they assure the highest privacy. Third-party entities are exempted from the process under such mechanisms.
· Bypass Censorship Rules: One significant advantage of these browsers is their ability to bypass censorship rules. They make inaccessible sites available, offering a seamless and efficient browsing experience.
Part 2: Comprehensive Feature-Based Comparison of GoLogin and MultiLogin
The details discussed above cover every basic anti-detect browser in the market. However, the extensiveness of a particular feature makes them different from each other. For instance, if a specific browser offers diversified privacy with more control over major elements of the internet, it becomes preferable.
A similar ideology stands for MultiLogin and GoLogin browsers, two leading anti-detect browsers on the market. This section of the article will provide a comprehensive feature-based comparison of both browsers.
An Overview of the Features
We will start our comparative overview of both anti-detect browsers with their features. The table featured below will help you out in the initial selection of the browser:
| | | |
| --- | --- | --- |
| Feature | MultiLogin | GoLogin |
| Interface | Clean | Simple |
| Target Customer | Social Media, E-commerce, Cryptocurrency, and much more. | Marketing, Online Earning, and Development |
| Number of Profiles | 1000 saved profiles (Maximum) | 10,000 profiles (Custom) |
| Price | Starting from €99/month | Starting from $49/month |
| IP Provider | Dynamic | Dynamic |
| Customer Service | Collaborative | Poor |
User-Friendly Interface
The best browser offers the best interfaces. Platforms that provide the simplest yet the most coherent set of features are believed to excel in the market. While they cover a bigger target audience, they are easy to adopt.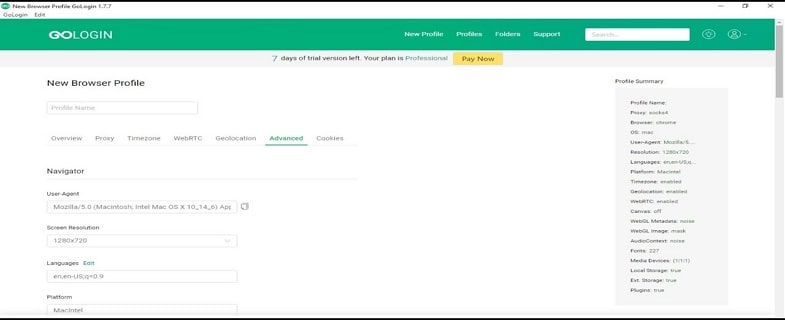 A similar approach is taken for the MultiLogin browser and its operations. While the platform offers the most straightforward and secure environment for setting up profiles, it has made identity configuration easy.
For best multi-account management, MultiLogin counters its competitors with its user interface. Although we can find this feature in most anti-detect browsers, the enhanced availability of managing profiles makes the former browser better.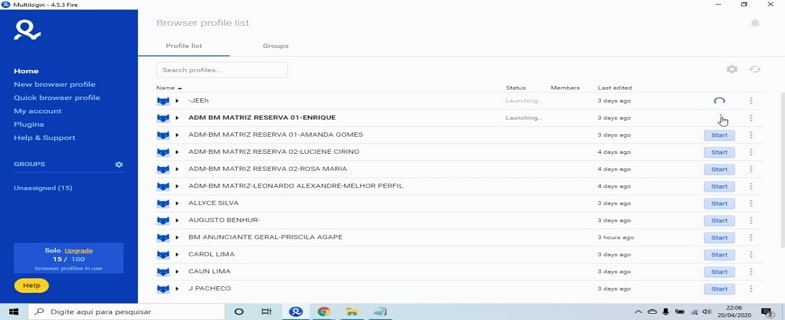 Product Target Customers
MultiLogin and GoLogin target different user bases. While GoLogin services the marketing, online earning, and development sectors, MultiLogin caters to a broader range, including affiliate marketing, cryptocurrency, social media, e-commerce, and ticketing systems. This expansive offering makes MultiLogin a more flexible option for various users.
Number of Profiles
Anti-detect browsers are known for providing multiple profiles to their users for managing their operations. From operating various WhatsApp accounts on a single browser to launching a complete Shopify store for business, it is possible in platforms like the GoLogin browser and MultiLogin.
However, the significant difference comes in the number of profiles supported by both platforms. When observed in depth, it was seen that GoLogin supports 10,000 profiles in its customized subscription plans.
MultiLogin browser, in comparison, puts a limit of 1000 maximum user profiles. It shows the diversity of profile support offered across the former anti-detect browser.
Pricing
Another major difference stands out in the pricing comparison of both platforms. While people prefer working on any of these discussed anti-detect browsers, they always look into the progressive plans offered for the community. GoLogin keeps a strict pricing structure for its users, with a free trial of 7 days only.
MultiLogin pricing, in comparison, has brought three different plans for its users, which is far more expensively inconvenient for those who are trying to understand the model and its adaptation in their use case. The following pricing plans give a clear direction for users to select from:
GoLogin Pricing Plans
| | |
| --- | --- |
| Package | Pricing |
| Professional | $49/month |
| Business | $99/month |
| Enterprise | $199/month |
| Custom | $1999/month (For 10,000 user profiles) |
MultiLogin Pricing Plans
| | |
| --- | --- |
| Package | Pricing |
| Solo | €99/month (For 100 saved profiles) |
| Team | €199/month (For 300 saved profiles) |
| Scale | €399/month (For 1000 saved profiles) |
Stable IP Provider
Having a stable or dynamic IP provider for the anti-detect browser is essential. For users who seek to avoid tracking their IP address, it is best to consider using a dynamic IP.
Both GoLogin and MultiLogin use a dynamic IP system, an essential feature for users who want to avoid IP tracking. This system periodically changes IP addresses and other details, enhancing user safety and security.
Support Service
In terms of customer support, MultiLogin shines brighter. Their cohesive and readily available support outshines the lackluster customer service provided by GoLogin.
Safety
Although anti-detect browsers provide a varied form of security and privacy to their users, the question of safety has been a significant concern for many users. For instance, accounts managed across such browsers are prone to banning.
The best browser is the one that protects such accounts from getting banned from the tool. Thus, MultiLogin stands among the best in the business that provides better safety provisions than most anti-detect browsers in the market.
Review
For MultiLogin: "Although the software may experience occasional short downtimes every few months, it is important to note that this is understandable given the complexity of the software." – Pedrofrancisocopf.
For GoLogin: "I have been charged for a 1-year plan by mistake and after talking to the support they promised to refund me but after three months still nothing. I don't why is it so hard for them to refund my subscription when they charged me for 1-year plan by mistake; I will update this post if the problem is resolved." - Soufiane.
Part 3: Best Free Anti-Detect Tool – MoreLogin
You might have had a comprehensive overview of MultiLogin and GoLogin anti-detect browsers. However, there always remains some limitation in such tools, which makes it difficult for users to manage their operations.
With diversified use cases and extensiveness in operations, MoreLogin stands among the best in the business. Another highlighting feature offered by this service includes the free subscription plan, which is not evident in any other anti-detect browser service.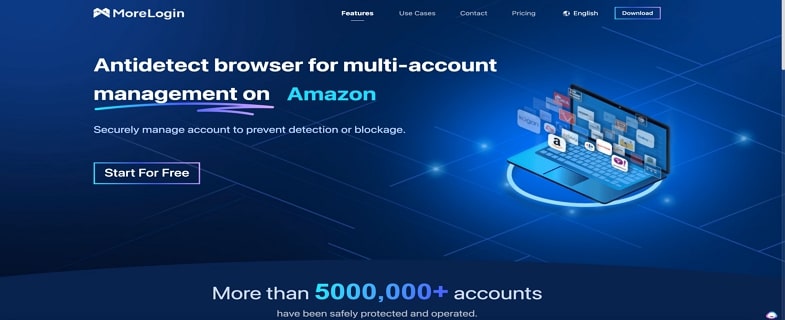 If you seek to use MoreLogin for any specific purpose, you can easily set up thousands of profiles without limitations. Such diversity in functions gives MoreLogin precedence in the market.
Furthermore, its pricing is another cognitive characteristic that makes it the best in the market. The differences are significant, and customer support is cognitive for every individual throughout the world. Such motives and morals give MoreLogin precedence over all other anti-detect browsers.
Conclusion
The article has built a conclusive comparison between the MultiLogin browser and GoLogin. Being a user who is searching for a practical browser, such a comparative study can help a lot.
However, over in-depth overviews, it is found that both browsers have their drawbacks. Thus, MoreLogin provides a go-to solution in the form of a cohesive anti-detect browser. All significant features, including the safety and security of the user, are ensured within the platform.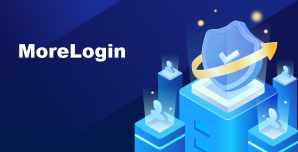 Navegador Antidetect para la gestión de múltiples cuentas en todas las plataformas.
Prueba gratuita