New Feature to Uplevel Team Management in MoreLogin: Group Authorization
The 'Group Authorization' feature supports selecting between 'Browser Profile Authorization' or 'Group Authorization' when authorizing team members.
In the traditional authorization method, team administrators need to authorize each browser profile one by one to specified members, which can be very tedious and time-consuming in large teams. To solve this problem, we have introduced a faster authorization method - Group Authorization, which allows team administrators to authorize all browser profiles of a group to a specified member at once by group authorization. This allows team administrators to more quickly manage and authorize access to team members, thus improving collaboration across the team.
How to switch authorization methods? Check out Help Center - Authorization Method.
For example, a marketing team may group different browser profiles, such as advertising platform browser profiles, social media browser profiles, and so on, based on the roles and responsibilities of the members. By using the authorization method feature, team administrators can easily authorize all browser profiles in a grouping to specific marketing members, ensuring that they can smoothly access and manage the browser profiles they need.
If you have any questions, please consult our Help Center or contact our Support Team.
How to Integrate MoreLogin Browser with iProxy.online
Предыдущий
Tips to reach Twitch affiliate requirements and double your income
Далее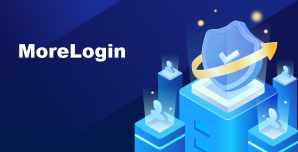 Браузер Antidetect для управления несколькими счетами на всех платформах. Безопасное управление счетами для предотвращения обнаружения или блокировки
Бесплатная пробная версия