Integration of MoreLogin with PIA proxy
Pia S5 Proxy has more than 150 million residential IPs from 180 countries, widely used in large-scale social media marketing, e-commerce snap-up, stoc
Pia S5 Proxy has more than 150 million residential IPs from 180 countries, widely used in large-scale social media marketing, e-commerce snap-up, stock market data collection, ad verification and search engine optimization monitoring, and other fields, comprehensively solve the problem of slow user collection efficiency, and it can help you protect your privacy and security, and improve your network traffic speed, it is a commercial and residential proxy supplier with a very good reputation in the industry.
In this article, we will look at how to set up Pia S5 Proxy in MoreLogin.
How to set up a PIA Proxy in MoreLogin?
1.Register and download the PIA Proxy program and log in to your account.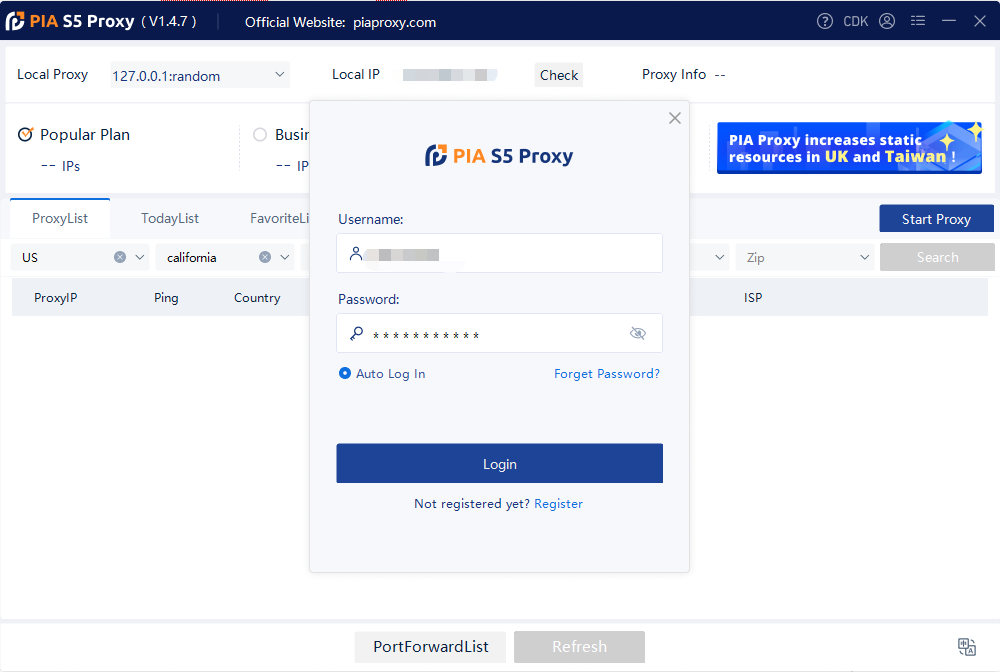 2.Set the start port and port number you need in the settings, and click "Save."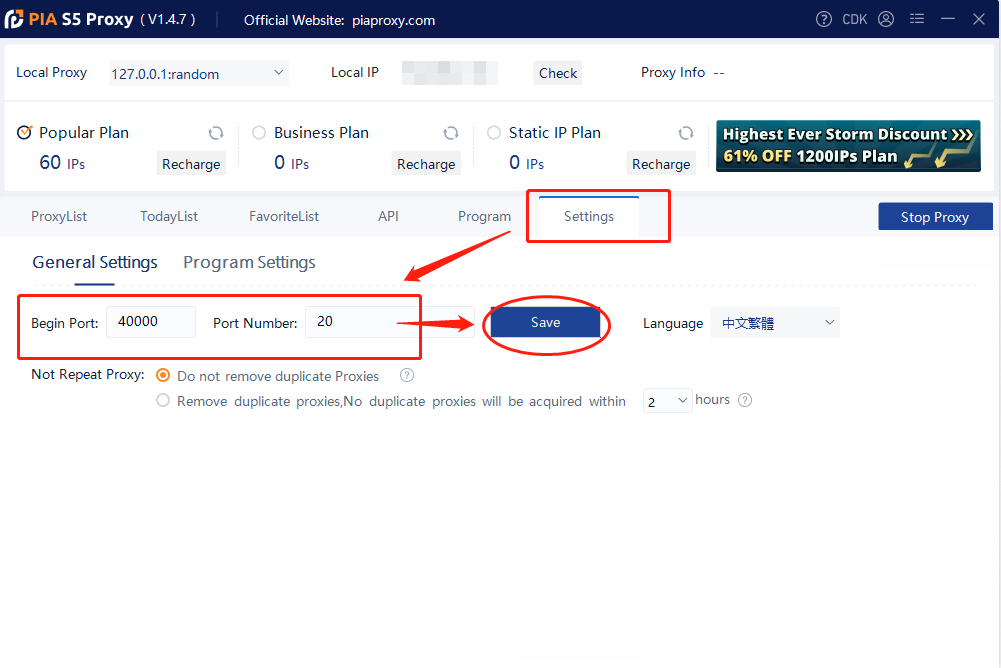 3.Fill in the "Country", "City", "Postal Code" fields and other information in the proxylist as required. After selection, click "search".

4. Select an proxy from the list and right click. Select "Forward Port To Proxy" and select a Port such as 40000 from the drop-down list.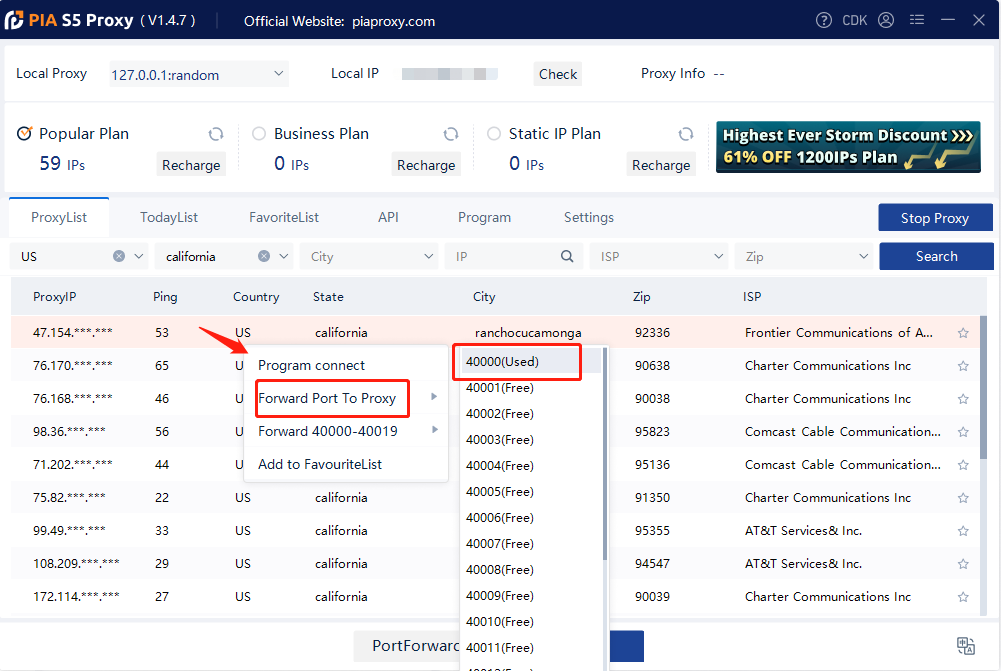 5.After the above, you can see the detailed proxy parameters in the "PortForwardList". View and copy the proxy information, which you will need to fill in the MoreLogin program.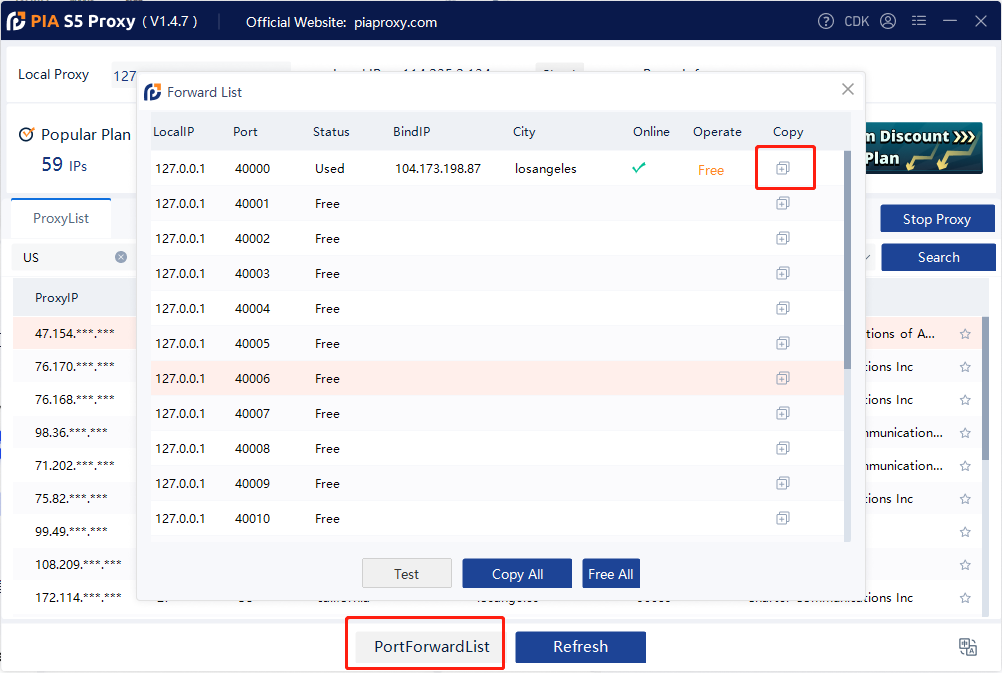 6.Now let's go to MoreLogin app and click on the "New Profile" button to create a new profile.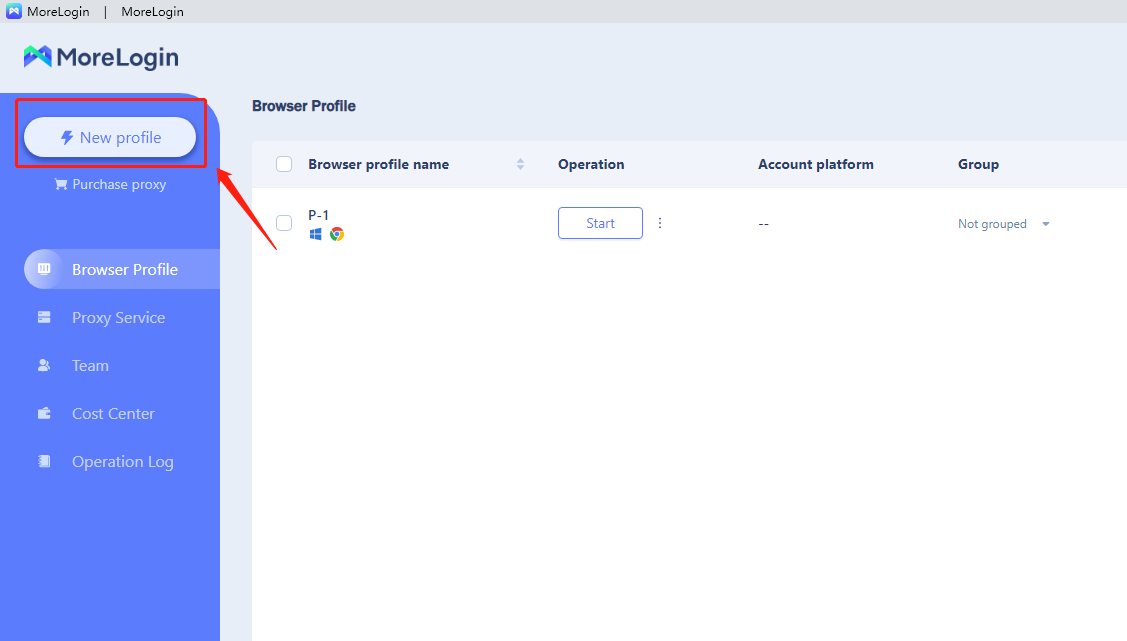 7.Click "Advance setting".Select "Socks5" for the proxy type.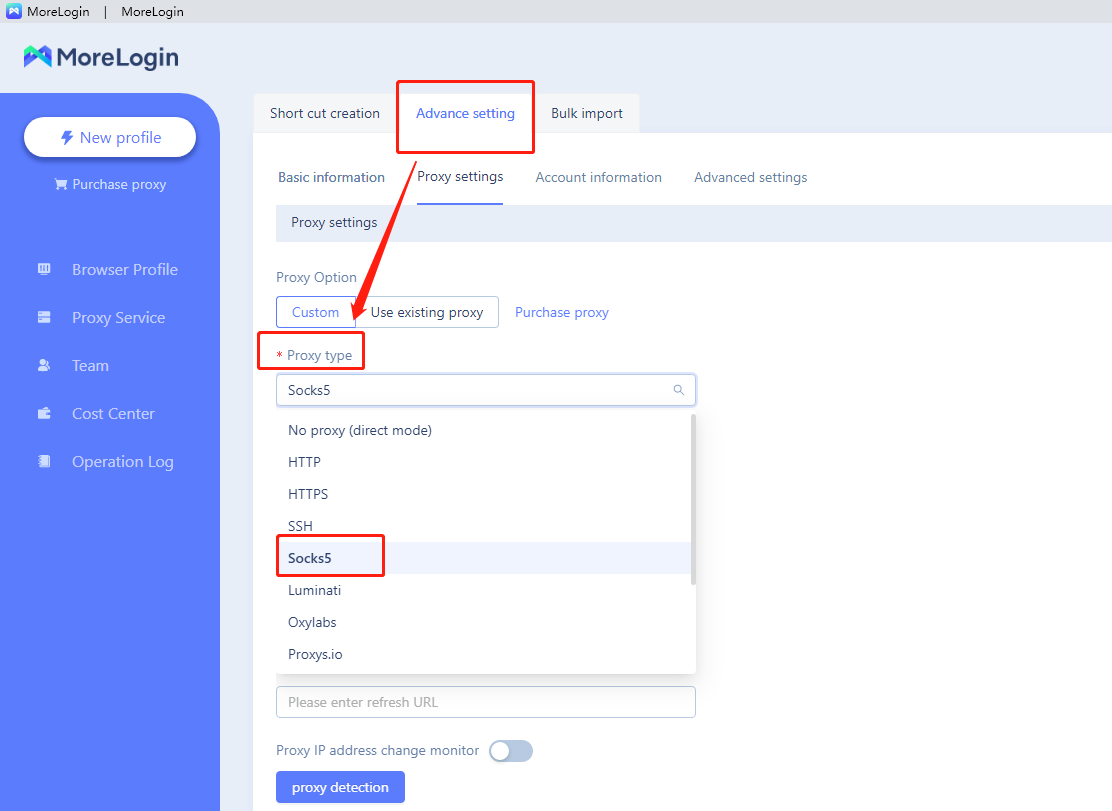 8.Enter the proxy host, proxy port, proxy account, proxy password, etc., and then click "Test". After "Test passed" is displayed, click "OK".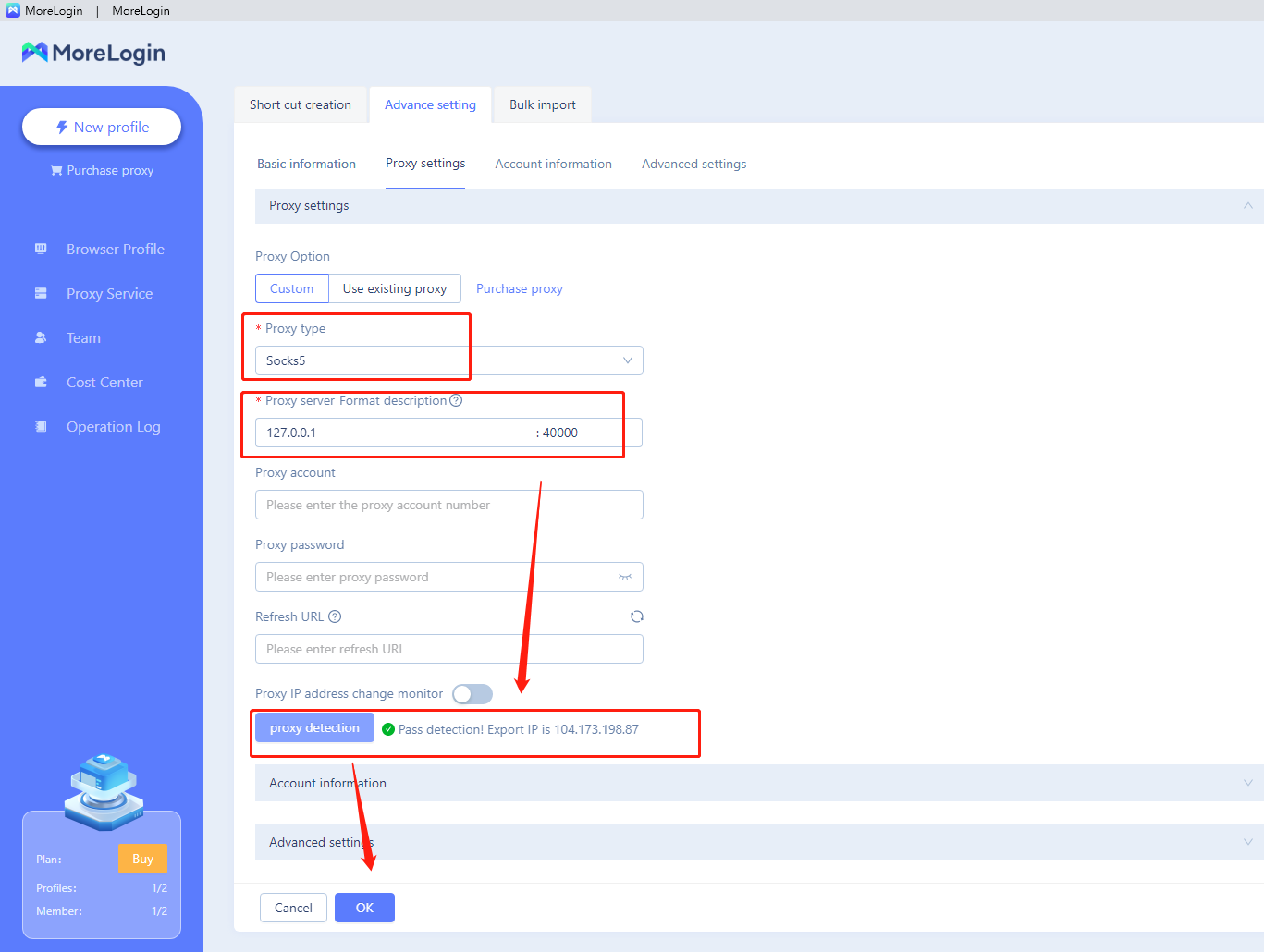 9.Click "Start".

10.The IP address you obtained will be displayed on the launched browser.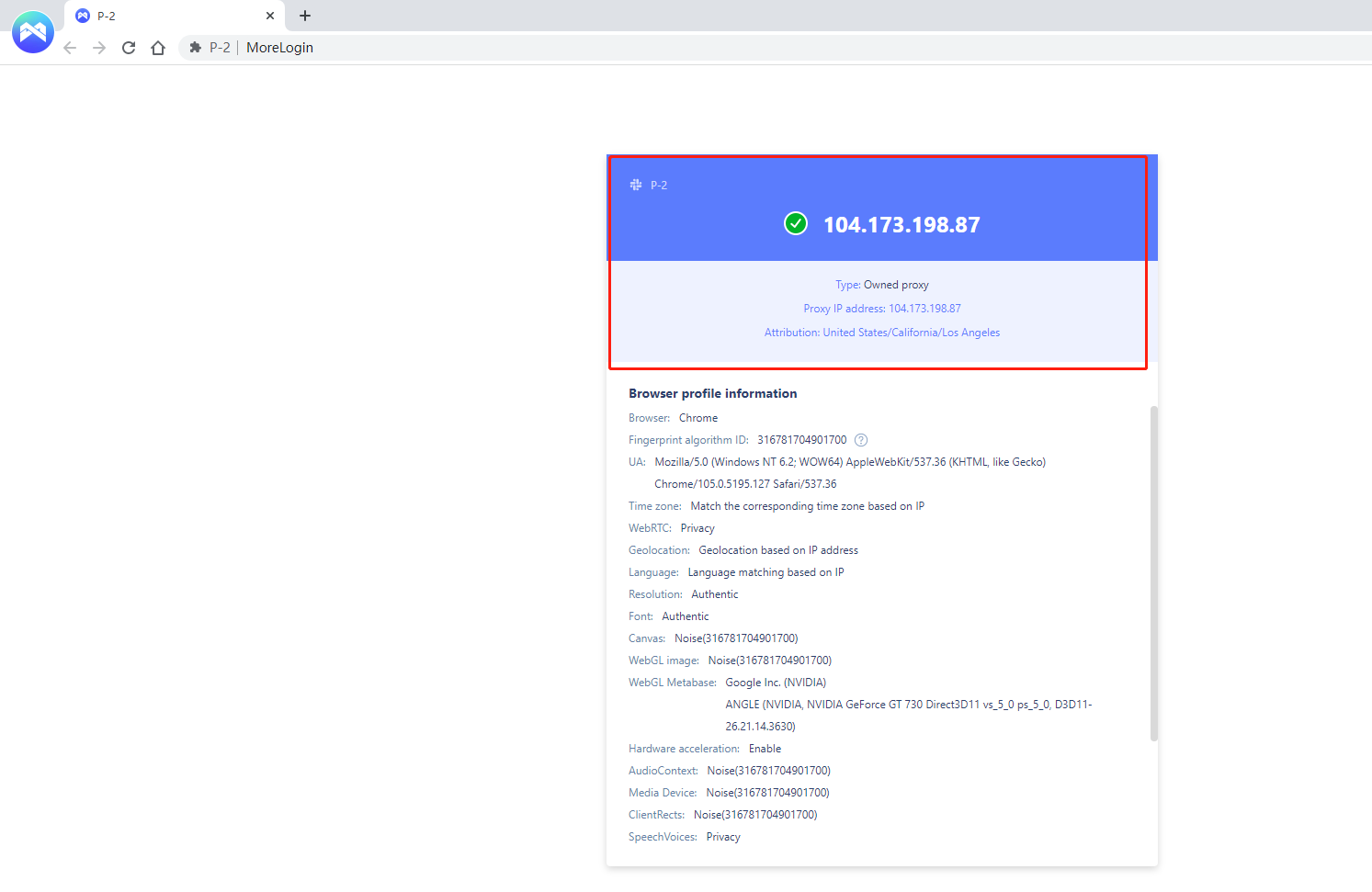 You're now all set up to use PIA Proxy in MoreLogin.
Crypto Trade in 2023: Why You Must Have 2 Accounts and How
Предыдущий
How to Monetize TikTok by Joining Creator Fund in 2023
Далее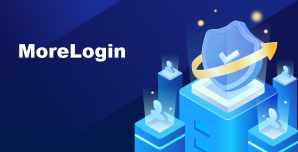 Браузер Antidetect для управления несколькими счетами на всех платформах. Безопасное управление счетами для предотвращения обнаружения или блокировки
Бесплатная пробная версия