Can I Make a Depop Account After IP Address is Banned
Can you create a Depop account after your IP address is banned? Find the answer in this article, along with the reasons behind your ban and tips to avoid it.
Depop is a popular online marketplace to help users buy and sell clothing, fashion items, and other accessories worldwide. However, like other online platforms, Depop has guidelines and rules that every user must follow to ensure a safe and fair marketplace. One such rule is that you are not allowed to have multiple accounts, and if found, your IP address will be banned from the platform.
In this article, we will explore how to get your Depop login account back and what are the reasons behind the ban. We will also suggest the best alternative to create multiple Depop accounts.
Can You Get Your Depop Account Back After Being Banned?
Getting a Depop account back after the ban is not easy, but mostly it depends on the reason for your account ban and the intensity of the violation. If your account was banned for a minor breach, such as using inappropriate language in your product descriptions or not being able to deliver items on time, you can appeal the ban and have your account back.
You can contact Depop's customer support team and explain your situation, providing any evidence or information to support your explanations. However, if your account was banned for a more serious offense, such as managing multiple accounts under the same IP address, it is unlikely that your account will be reinstated. Depop takes these violations seriously and has a zero-tolerance policy regarding such behavior.
Furthermore, it's important to note that creating a new account on Depop after being banned is against the platform's rules and can result in further policy violations. It will result in a permanent ban from the platform. So, if you are considering creating a new account, ensure you have a legitimate reason for doing so and have followed all of the platform's guidelines to avoid further issues.
Is Depop Ban Permanent?
A Depop suspended is not necessarily permanent because it depends on the violation volume and the discretion of the platform's moderators. With minor infractions, the ban is often temporary, and the account can be back after a certain period only if your appeal is successful. However, the ban will likely be permanent regarding serious offenses such as fraud or using the same IP address for multiple accounts.
Depop login takes violations of its policies seriously and has a responsibility to protect its users from fraudulent activities and unsafe transactions. Therefore, the platform reserves the right to take any necessary actions to enforce its policies, including permanent bans. However, if the ban is permanent, it's suggested to accept the consequences and move on while also ensuring to follow all of the platform's policies in the future.
Reasons Behind the Depop Account Getting Banned
There are many users worldwide that use online marketplace platforms for business purposes. Depop is also one of them, with strong community guidelines and user data protection technology. But you may only be allowed to operate the account if you comply with the rules and regulations. Keep an eye on the reasons behind the Depop account mentioned below to avoid them.
· Selling Unallowed Items: Depop lists prohibited items that cannot be sold on its platform. The most common products or items include weapons, tobacco, drugs, and illegal items in certain countries. Selling any of these items can result in a permanent Depop login account ban.
· Counterfeiting Items: This platform has a zero-tolerance policy for selling counterfeit items. If a user is found to be selling fake or counterfeit items such as designer accessories, replicas, or knockoff home goods, their account is likely to be permanently banned.
· Fraudulent Activities Engagement: Engaging in fraudulent activity, such as scamming buyers or sellers or delivering unintended items, can lead to a permanent ban from the platform, and you won't be able to get your account back even after the appeal.
· Inappropriate Language: Depop has strict rules about the language and behavior users can use on the platform. Writing product descriptions in inappropriate language or engaging in harassment, bullying, or hate speech on the online Depop platform can result in a ban.
What Do I Need to Know Before Selling on Depop?
Selling online is always challenging, as the user has to consider many factors beforehand. Depop offers its users an enhanced and developed online platform with updated guidelines, but still, there are many things you should take care of to avoid getting banned. We have listed a few points that you need to be careful such as:
· Complete Profile Creation: Make sure your Depop profile is complete and appealing, with a good profile picture, a clear and concise bio, and a list of the items you plan to sell. This will help users engage with you more easily and avoid miscommunication.
· Accurate and Disciplined Descriptions: While listing any item on Depop accounts for sale, be honest and thorough when about it. Describe your items as much as possible, including their condition, size, flaws, or imperfections, to avoid delivering unintended items to buyers.
· Set Fair Prices: Research the market value of similar items you want to sell on Depop. Set fair prices for your items accordingly. Refrain from overpricing or underpricing, as this can deter potential buyers or result in lost profits and will make them register an online complaint against you.
· Maintain Positive Rating: Encourage buyers to leave positive feedback and ratings and strive to maintain a positive reputation on the platform through good communication. Respond to inquiries and orders promptly and professionally and deliver items carefully and securely promptly.
How to Make a New Depop Account After being Banned
There are many instances when your selling rates are very high, and you must manage the extensive traffic engagement on your Depop account. In such a case, you may find it difficult to manage the audience through a single account, but creating a second under the same IP address with result in a permanent ban. In such a need, MoreLogin comes to your rescue with its upgraded anti-browsing technology.
MoreLogin, an anti-detect browser, allows you to register multiple Depop accounts under the same IP address and helps you manage them using a single platform. It has now become easier to manage the flow of your business and efficiently handle the buyers, thanks to MoreLogin.
Key Features that MoreLogin Platform Offers
· Secure Browser Fingerprinting: It provides a unique fingerprint for each account separately, based on the browser's fingerprint, which is unique to each device, thus providing users an ease to login into multiple accounts on a single device rather than switching it.
· Anti-Detect Browsing: MoreLogin offers a diverse range of browser fingerprints, making it difficult for websites to block your account. These fingerprints are advanced, distinct, and non-overlapping, making them more effective in escaping detection.
· All-in-One Platform: It is an all-in-one platform that enables you to manage all your accounts securely. With MoreLogin, your IP address remains untraceable, minimizing the chances of being detected or blocked.
· Easy Collaboration: This platform offers a dependable alternative to the browser when collaborating with others. With MoreLogin, you can work separately and hide from others in the network, ensuring remote collaborative work.
Simple Steps to Create an Undetected Depop Account with MoreLogin
Creating a Depop account with MoreLogin is easy and can be done within minutes with a good guide. However, there are certain requirements that you should know well before creating an account on Depop, and you also look forward to fulfilling all those requirements without any barriers. These are the requirements that you need to fulfill:
· The user should be at least 13 years old.
· Use a valid email address.
· Must have a registered and valid phone number.
· Only use valid payment methods.
· You should comply and agree to Depop's terms and conditions.
Follow the steps below to register a free Depop account or multiple accounts successfully with MoreLogin:
Step 1: Download the MoreLogin Package and Register
Open the web browser on your device and go to MoreLogin's official site. Download the setup for free, depending on the device you are using. After the installation, launch it and fill in the details on the registration form to register your MoreLogin account.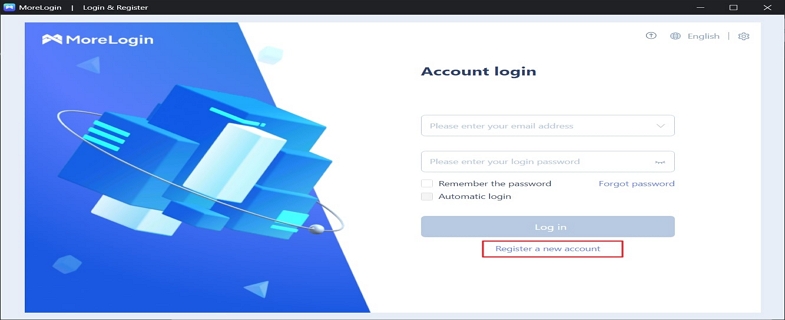 Step 2: Set the Settings and Create Profile
Navigate the "New Profile" button at the top-left corner and select it. Under the "Short Cut Creation" tab, choose your "Browser" and "Operating System" type, and under the "Profile Number Created" section, type the number of profiles you want to create and click "OK" at the bottom of the screen.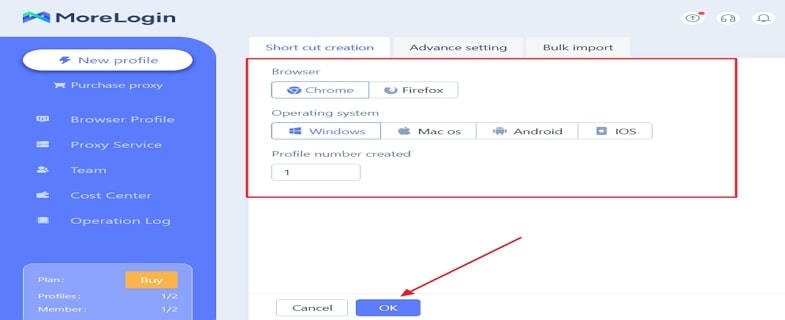 Step 3: Create a New Browser Window
Following this, on the "Browser Profile" page, you will see a new browser window. Click the "Start" button and wait for a few seconds until the new browsing window opens.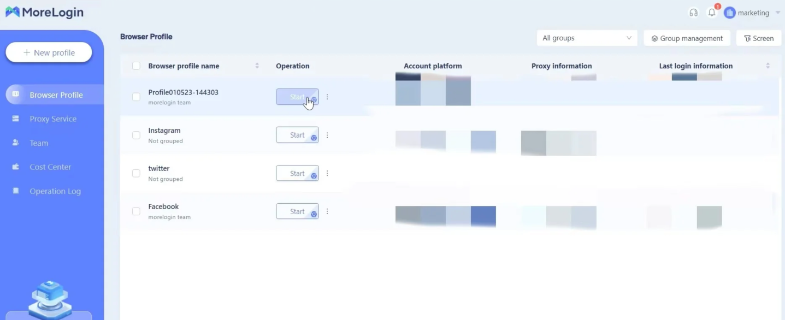 Step 4: Register Depop Account
Lastly, go to the Depop login page, and click the "Sign Up" button at the top-right corner to register your account. Choose the preferred method for registration and start using the Depop account safely.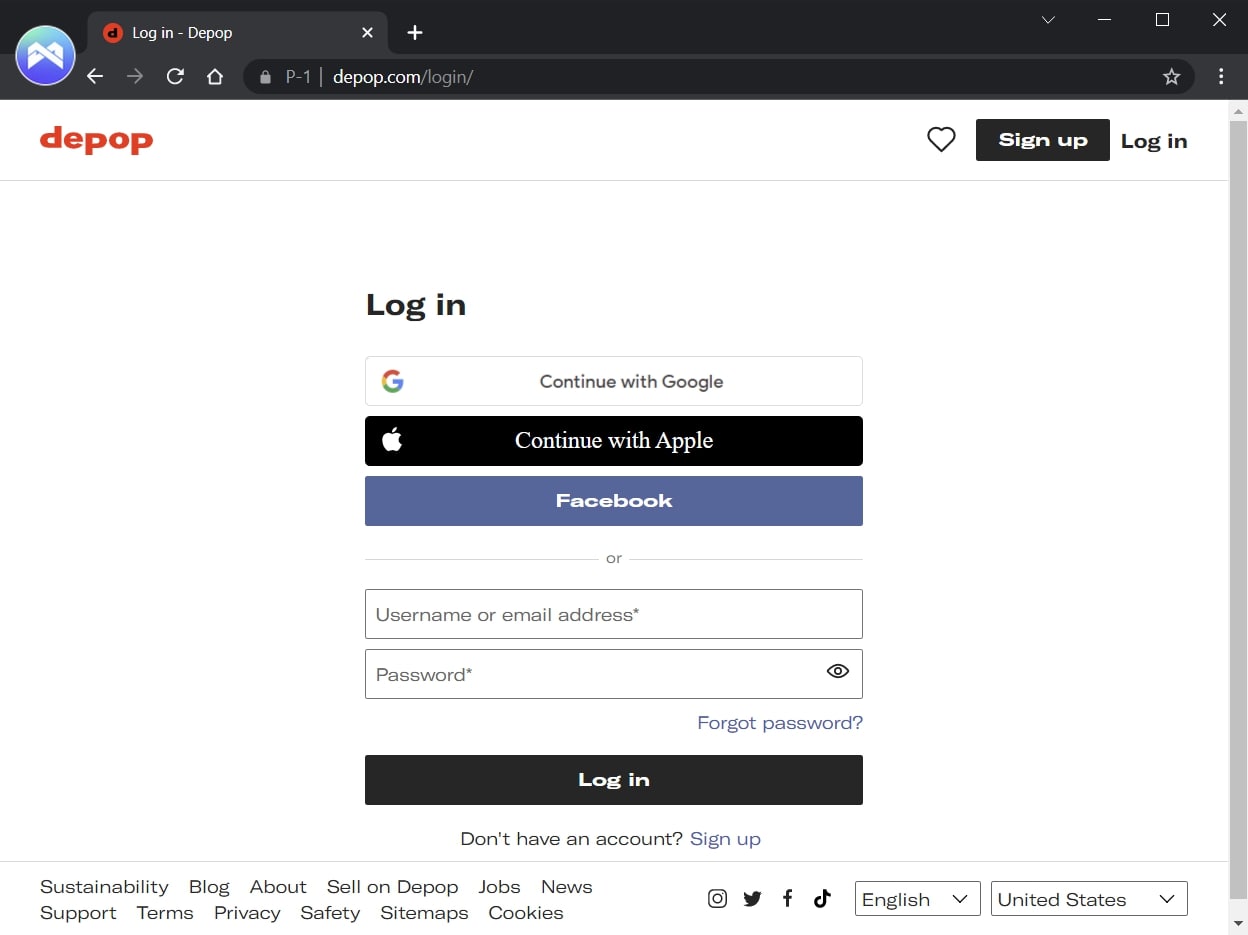 Things to Avoid on Depop While Selling Items
While selling items and engaging with buyers worldwide using a login Depop account is fun and a good way to increase your business, there are certain considerations that you should avoid on Depop. You can check and take note of them below:
· Items Misrepresentation: Be honest about the condition, size, and other details of your selling items. Misrepresenting your items can lead to negative reviews and disputes with buyers, eventually resulting in a ban if noticed by Depop.
· Making Misleading Claims: Avoid making misleading claims about your items, such as exaggerating their value or authenticity. This can lead to disappointed buyers and negative reviews when the buyers buy the items but fail to satisfy the authenticity.
· Non-Responsiveness: Stay active and be responsive to messages from buyers, and don't leave them hanging. Failure to respond to messages can lead to canceled transactions and negative reviews. Also, assist them with the products they buy from you to leave a positive impression.
· Ship and Deliver Items on Time: Make sure you ship your items or deliver them on time and provide a tracking number or any related information to the buyer so that they can track their order from time to time. Delayed shipping can lead to unhappy buyers and negative reviews that affect your ratings on the platform.
Ending Note
Ultimately, if your IP address is banned from Depop, you might wonder whether you can create a new Depop account on the platform. While it may be technically possible to do so, it is important to consider the reasons mentioned above that why your IP address was banned in the first place. If the ban is serious, we recommend you use MoreLogin anti-detect browser and make your IP address untraceable.
How to integrate Bright Data proxies with MoreLogin.
Предыдущий
8 Best Chrome VPN Proxy Extensions in 2023
Далее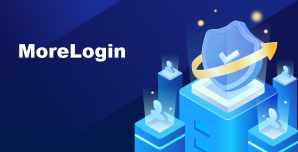 Браузер Antidetect для управления несколькими счетами на всех платформах. Безопасное управление счетами для предотвращения обнаружения или блокировки
Бесплатная пробная версия