Manage Multiple E-commerce Accounts with MoreLogin without Risk of Suspension in Pakistan | Partnership with Empowerers
Facing eBay Account suspensions? Use this game-changing solution with More-Login to manage multiple accounts effortlessly. Say Goodbye to bans and Suspensions and hello to unhindered sales.
In Pakistan, local networks are restricted, and residents face limitations in accessing e-commerce platforms like Amazon, eBay, Etsy, and others. To become sellers on these platforms, Pakistani residents must use VPS or VPN services to change their IP networks, appearing as users from non-Pakistani regions. VPS often suffers from slow and unstable speeds, leading to frequent crashes. VPN networks are not secure and pose risks with multiple simultaneous logins, potentially resulting in account suspensions.
The emergence of MoreLogin has addressed these challenges for Pakistani users. Here is the testimonial from the CEO of Empowerers.
"In today's digital age, maintaining the security and integrity of multiple online accounts is of paramount importance. With MoreLogin's antidetect browser, we've found an unrivaled solution. We've been able to securely manage a myriad of accounts without facing the common pitfalls of account bans, all while ensuring that our digital fingerprints remain uniquely ours. The sophistication of MoreLogin's technology, combined with its user-centric design, has been game-changing for us at Empowerers. Beyond just the technology, the exceptional support and rich resources they offer have ensured we maximize our potential in the online marketplace. I genuinely applaud the team at MoreLogin for their dedication to pushing the boundaries of browser security. Highly recommended!"
Qasim Sana Ramay
CEO, Empowerers
The Sialkot Seminar with Empowerers
Empowerers Review on MoreLogin
We will continue to delve deeper into the realm of e-commerce anti-linking, providing a secure isolated network environment for more users, and growing together with our users!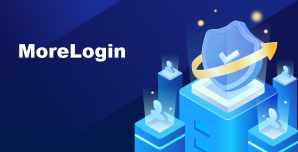 Navegador Antidetect para gerenciamento de várias contas em todas as plataformas. Gerencie a conta com segurança para evitar detecção ou bloqueio
Teste gratuito