How to Start Affiliate Marketing with Morelogin
Affiliate marketing is one of the best industries to make money on the Internet. However, you must manage multiple accounts to boost your earnings and have a successful business. Unfortunately, on most advertising platforms, affiliates can only have one account per IP address. That is why it is so necessary to have an anti-detection browser to overcome this barrier and mask your identity.
Affiliate marketing is one of the best industries to make money on the Internet. However, you must manage multiple accounts to boost your earnings and have a successful business. Unfortunately, on most advertising platforms, affiliates can only have one account per IP address. That is why it is so necessary to have an anti-detection browser to overcome this barrier and mask your identity.
In this article, we will show you how to start affiliate marketing with Morelogin's anti-detection browser. So, stay until the end to learn all the industry secrets!
Why should we go for affiliate marketing?
One of the great advantages of affiliate marketing is that it allows companies to effectively market their products on a low budget, investing little time and effort.
As a website owner, affiliate marketing can be an interesting way to leverage the revenue you receive from advertising and get double the benefit from your daily content. This involves contacting a company and including a link to its products in strategic places to help them boost its sales.
But how much money does the average affiliate marketer make? And is it really a good business model?
According to Glassdoor, the average salary for an affiliate marketer is $59,060 per year. This is the equivalent of a traditional job salary by investing dozens of just a few hours. However, some users can generate much more money and scale their businesses using anti-detection browsers.
According to recent studies, 67.32% of affiliate marketers use social networks to connect with potential customers. Moreover, 75% of Generation Z and Millennials look for reviews on social networks to buy the products they are interested in.
Those who want to succeed in the industry need multiple accounts to reach their audience, separate their customers from their personal contacts, and improve their advertising strategies.
Advertising is the real secret behind affiliate marketing. But when you own a domain-verified managed account, your options can be incredibly narrowed.
This is when having an anti-detection browser can make all the difference!
Best channels for affiliate marketing
The first step to starting affiliate marketing is choosing the right channel. There are many channels from which you can share purchase links to generate a steady source of passive income.
In recent years, many brands have taken advantage of the value of partnering with affiliates, ambassadors, and influencers.
So, if you own a Facebook, TikTok, or Instagram account, you could start affiliate marketing today and recommend your favorite products to your followers.

However, if all you post is sales content, you may not get the expected results. In our experience, creating valuable content is key to thriving in this business.
Valuable content is a way to drive more traffic to your account or website before referring them to a service or product link.
Fortunately, you don't need to do all the hard work alone.
Some influencers have their account managed by third parties, which allows them to automate their posts and generate constant content on their social networks. Moreover, Morelogin offers an advanced automation system that you can use to execute thousands of manual tasks through a single device.
Blog and personal websites are the next most relevant channel for sharing affiliate links. Once you have chosen your niche, you can create content on a certain topic and help your visitors plan their shopping, Christmas gifts, vacations, or find the best kitchen gadgets.
But where should you get these links from?
Many interesting platforms can be used with Morelogin, such as Amazon and Shopee. Both companies have affiliate programs where you can get product links to place on your social media and websites and boost your earnings.
Let's suppose your blog is about cooking. In that case, your recommended products should align with your niche to increase the chances of converting your audience. It is easier to sell a blender on a cooking blog than promote it on a racing car blog.
However, nothing limits you from having multiple blogs or accounts to promote multiple products or services. But remember that you will need to use an anti-detection browser to prevent advertising platforms from accidentally blocking your IP address.
This is the smartest way to scale an affiliate business and increase your reach since the big media platforms prohibit multiple accounts and closely monitor their possible use.
The importance of account security in affiliate marketing
One of the biggest mistakes made by those starting out in affiliate marketing is using the same IP address to manage multiple accounts and browsers simultaneously.
This leads to the anti-fraud algorithms of traffic sources seeing that the same data has been used in different accounts and concluding that they are connected. If one of the accounts violates the rules of a website, all other accounts may also end up being blocked.
That is why the solution is to use a separate IP for each account.
The next most common mistake is not to use proxies at all. Every user on the Internet has a digital footprint, the trail they leave when browsing the Internet. We leave personal information every time we click or like on a social network.
When an affiliate creates a fingerprint on an anti-detection browser without a proxy, the browser's fingerprint and your device change, but the connection and location information remain the same. As a result, this leads to instant blocking because the security algorithms end up linking all accounts that have the same data.
So if you want to ensure that your fingerprint does not match other accounts, you will need to use a proxy: a technology used as a bridge between a device and the Internet. It is an intermediate device or computer that indirectly allows us to connect to the Internet.
Having a proxy can save you a lot of headaches, so you should consider connecting to one.
There are two ways you can benefit from Morelogin. The first is to start using our anti-detection browser. Once you have accessed Morelogin, you will need to go to your preferred platform to get your affiliate links.
But before that, you must choose the niche or category you want to promote. It is advisable to choose a niche in which you have experience. For example, if you are a personal trainer, you could start promoting protein shakes.
Then, you will need to find a platform where you want to create informative content for your audience. This is where all your income will come from.
You can choose between:
1. Having your own website
2. Become a YouTuber
3. Create content for social media
4. Start a newsletter
5. Make podcasts
Once you've started creating content, you'll need to drive the traffic generated to your affiliate site. You can either pay for ads to increase your traffic or do SEO to optimize your ranking on search engines like Google. As a general rule, SEO is a more passive strategy but constant over time, while ads will bring you traffic as long as you pay for them.
As a last step, you should get some affiliate links!
If this is your first time doing affiliate marketing, you can start with Amazon, Alibaba, and Shopee, which have a wide range of products for all industries. Another alternative is Shopify, a platform used to create online stores and sell through the Internet.
However, it is not necessary to limit yourself to the e-commerce sector. For example, many cryptocurrency companies have their own affiliate marketing systems. Among the most popular are Binance, Coinbase, Paxful, and CoinMama.
Other interesting options are Trezor Wallet and Ledger Wallet, which specialize in selling hardware to store cryptocurrencies.
Once you have found your platform of choice, you will have to sign up for their referral program through their official website and start promoting their products!
You can also use Morelogin to create multiple Facebook, YouTube, and Amazon accounts and manage them all from one place. The process is quite simple. Let's take Facebook Ads as an example.
To create multiple accounts for Facebook Ads, you need to log out of your Facebook account and log into the Morelogin software.
Once you have done this:
· Click on "Create New Profile."
· Select a profile name
· Save your profile in a group.
· Choose between Stealthfox browser and Mimic (Note: We recommend using Mimic to manage multiple Facebook accounts)
· Click on "Edit Proxy Settings."
· Select "HTTP proxy" and check that it is working
· And click on "Create Profile."
Once you have followed this process, click on the "Start" button next to your profile name in the "All Profiles" section to start browsing with your unique IP address, and create as many accounts as you need to take your business to the next level!
How to become a Morelogin affiliate
The second way you can make money with affiliate marketing is by promoting Morelogin. To do this, you will have to log in to your account, click on "Invite & Earn," and copy your referral link.
Once you have generated your link, you can place it on your networks or any other platform you wish to venture into and earn a commission for each person who starts using our services. The referral program is available to all Morelogin account owners to win and get basic rewards &15% recycle commission!

Our referral codes work for all subscription plans, including monthly, annual, and semi-annual subscriptions.
You can invite new users by providing a personal discount code, which gives both parties bonuses equal to 50% of the subscription price. The discount amount is added to the invited accounts as credits and automatically applies to your next invoices.
Note: if a subscription is canceled during the first month and renewed after a while, this time will not be counted as part of the referral. Only guests who have the full subscription month will be eligible for credits.
Conclusion
Affiliate marketing is a business model that can help you earn big profits. If you follow the tips in this article and start using an anti-detection browser, you will be one step closer to competing with the biggest agencies in the market!
So find a niche that interests you, start creating content about it, and enjoy the benefits.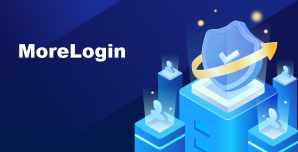 Navegador Antidetect para la gestión de múltiples cuentas en todas las plataformas.
Prueba gratuita