Why Twitter Block Accounts and How to Prevent This
Are you struggling with Twitter block accounts? Don't worry, because this article will give you fantastic tips to prevent getting banned on Twitter.
Twitter has become the best platform to stay in touch with the community. You find millions of people there and talk with them on hot topics. Moreover, it also allows you to share facts and get feedback. However, for the past few years, people have been struggling with blocking accounts on Twitter.
This issue has been increasing day by day, and that's why the internet is full of questions like, who blocked me on Twitter? Don't get distressed if you are also going through that because you will find reasons behind Twitter block accounts and tips to prevent it in this article.
Reasons Behind Twitter Blocking Accounts
Both permanent block Twitter and soft block Twitter occur due to certain reasons. Before finding ways to unblock Twitter accounts, you should always start by understanding the reason behind Twitter blocking your account and what message appears to mean that the account has been blocked.
When you receive these messages, it means that your account has been blocked:
Your account has been locked for security purposes

Your account has been limited for violating the Twitter Rules

We've temporarily limited some of your account features due to suspicious activity

Some of your account features have been temporarily restricted
. In the following, we have provided the most prominent causes of the Twitter block. Read them carefully to understand well:
· Violation of Twitter's Policies: Like all other platforms, Twitter has also set certain rules and regulations. To keep your account running, you must stick to the defined terms and conditions. Whoever tries to violate those policies may face an account blocked.
· Suspicious Activity: If you are doing suspicious activities through your account, Twitter may block you. These activities include using bots to engage with others on Twitter, mass unfollowing or following, or spreading links to spammy websites.
· Verification Issues: Twitter also blocks those accounts that violate verification policies set by Twitter. Moreover, if you create an account by pretending to be someone else, you may deal with a Twitter account being blocked.
· Legal Issues: When you indulge in legal issues like copyright infringement, your Twitter account may get blocked. Furthermore, Twitter may also block your account when you break any of Twitter's privacy laws.
How to Unblock Your Account on Twitter
Block Twitter accounts have created much discomfort in users' lives as they cannot reach the Twitter family. Some accounts get blocked by Twitter due to genuine reasons that are discussed above. However, sometimes Twitter mistakenly blocks your account. If you think that your account has been blocked by mistake, then follow the below-given instructions to learn how to unblock it on Twitter:
1. Follow the Instructions Provided by Twitter
Sometimes Twitter asks you to confirm your email address or provide your phone number when you try to log in to your blocked account. Instead of getting annoyed, respond to such prompts and provide all the details that Twitter demands. By doing so, you will get your account unblocked.
2. Verify Information Been Asked by Twitter
Your Twitter account may also be blocked for a certain period, and you cannot tweet anything from your account during that time. It majorly happens in response to reports of abusive or spammy behavior or because you are not verifying certain information. When this happens, you can unblock your account after providing the information which Twitter is asking to verify.
3. File an Appeal to Twitter
Even after following the above instructions, if you cannot unblock your Twitter account, then it is better to file an appeal. The appeal should be filed when you think that Twitter has locked your account by mistake. What you have to do is log in to your Twitter account that is blocked and file an appeal.
Tips to Prevent Getting Banned on Twitter
Account blocking you Twitter is the most common search on the internet because people are pretty stressed out because of their Twitter account block. However, as always said, "Prevention is better than cure," so why not try to prevent an account ban? In the following, you will find helpful tips to avoid getting banned on Twitter:
· Follow Twitter's Policies: Completely familiarize yourself with Twitter's terms and conditions and adhere to them. The most common rules are to avoid hate speech, impersonation, and harassment.
· Be Respectful: Try to avoid engaging in arguments with people on Twitter. Be polite, and don't use abusive or foul language. Moreover, always comment on other Tweets in a decent way.
· Avoid Spamming: Don't disturb other users with unrequired messages or content. Furthermore, stop sending repetitive direct Tweets, messages, and mentions.
· Don't Post Offensive Content: Never post inappropriate content on Twitter; otherwise, your account may get banned. Inappropriate content includes those videos, images, or links that spread violence or hate.
· Avoid Automation: It is wise not to use automated tools to engage with other people on Twitter. The reason is that the use of automated bots is against the rules and regulations of Twitter.
· Secure Your Account: Be careful of clicking links that are available on uncommon sources because such links compromise your account. In addition, set a strong password for your account and enable two-factor authentication.
· Verify Your Account: Always verify your account if you are a public figure. Even if you are not a public figure, still provide all the verification details which Twitter asks for.
Efficient and Powerful Anti-detect Browser to Manage Multiple Twitter Accounts
If you want to create multiple Twitter accounts with different IP addresses, go for MoreLogin. This powerful anti-detect browser perfectly masks your original IP address and provides different browser fingerprints using which you can create separate accounts on Twitter. Moreover, the accounts created with the help of MoreLogin never get banned as it provides unique IP addresses for each account.
Apart from that, the use of MoreLogin is very intuitive, and with just a few easy steps, you can create multiple Twitter accounts. Above all, this anti-detect browser is cost-effective because it provides affordable subscription plans. Let's find out its fantastic feature to learn more about this efficient anti-detection browser:
· MoreLogin provides unique fingerprints that never overlap with each other. Moreover, this anti-detect browser continuously updates fingerprints, so you never encounter a Twitter block. Using these indistinguishable fingerprints, you can create and manage multiple Twitter accounts very quickly.
· When you use the MoreLogin browser for managing different Twitter accounts, no one can detect that you are working on a single device. The reason is that this anti-detect browser masks your original IP address, due to which no one can locate your actual location and other data. Thus, MoreLogin will never let you say who has me blocked on Twitter.
· This anti-detect browser holds multiple use cases, including ticketing, cryptocurrency, social media, and affiliate marketing. Moreover, you can also use this browser for creating multiple accounts on Facebook, Amazon, and Instagram.
· It also offers a secure environment for different account management on a single device. Moreover, it doesn't track your activity, nor it records it. In addition, this anti-detect browser also doesn't sell your private data to any third-party app without your consent.
Instructions to Create Multiple Twitter Accounts Using MoreLogin
Are you struggling with soft blocking, or has your account gone permanently blocked on Twitter? Start using MoreLogin for creating and managing multiple Twitter accounts without the risk of getting blocked. Follow the underneath instructions to create multiple accounts using MoreLogin:
Step 1: Register for MoreLogin Account
Access the official website of the MoreLogin anti-detect browser and fill out the registration form to create your account on MoreLogin. After registering, download and install the browser on your device.
Step 2: Log in to Your MoreLogin Account
Launch MoreLogin on your device and provide the login details of your registered account. You can also mark the "Remember the password" option to save your login details. Afterward, click the "Log In" button to open your MoreLogin account.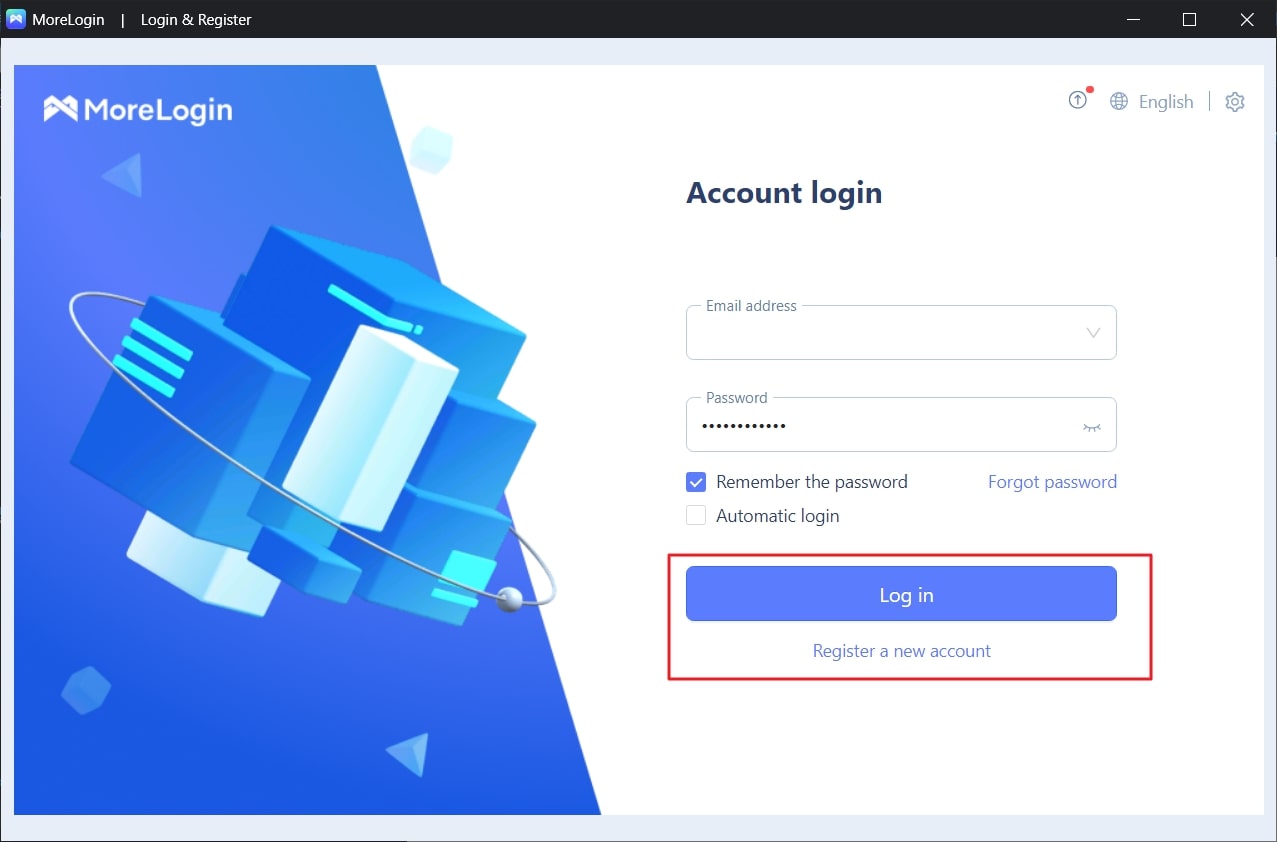 Step 3: Manage the MoreLogin Profile Settings
Access the "Short Cut Creation" tab and select the preferred browser and operating system. Once done, specify the profile number you want to create and tap the "OK" button. Next, press the "New Profile" button and complete the settings present inside it. After that, click the "Browser Profile" page and hit the "Start" toggle switch to launch the customized profile.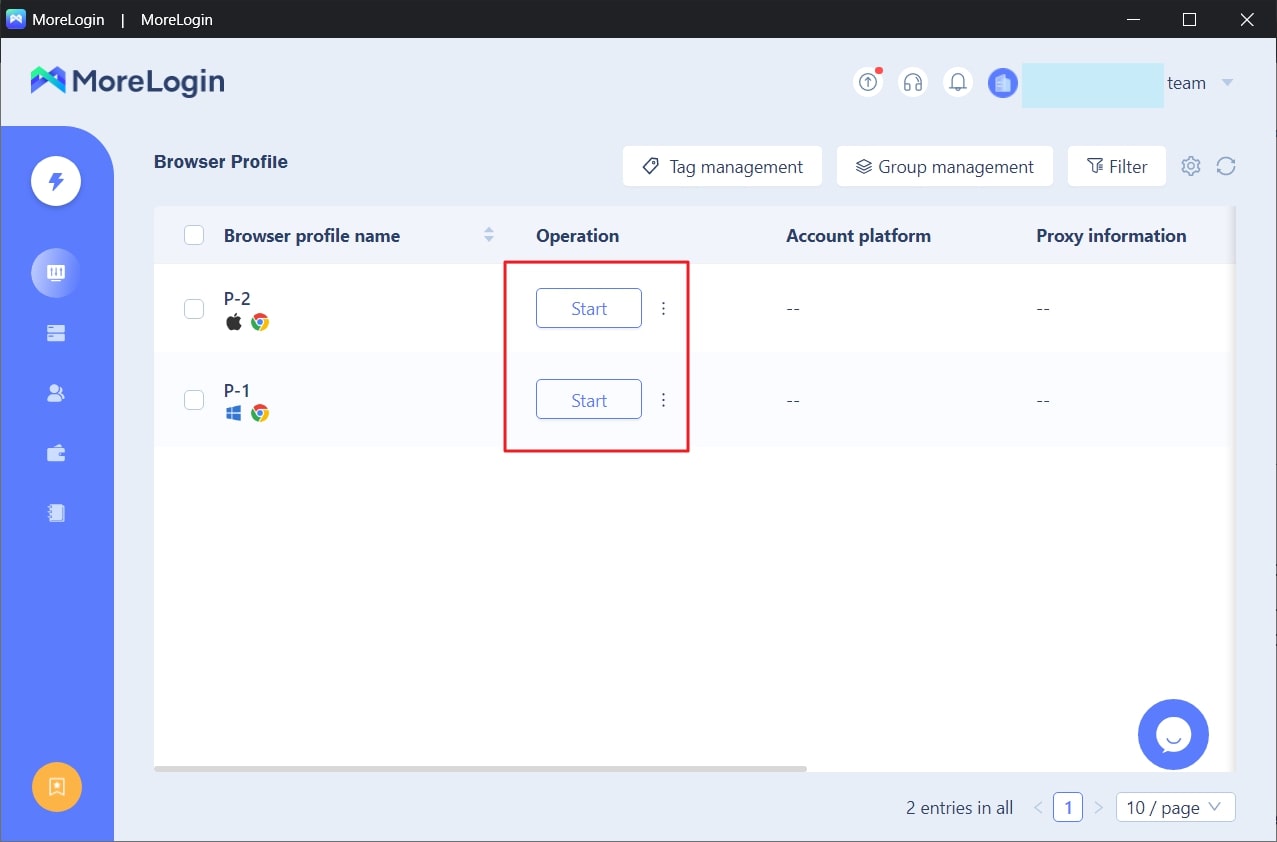 Step 4: Create a New Twitter Account
When the browser opens, access Twitter from there and create your new account or log in to the old one. By following the same above procedure, you can create multiple new profiles and use each profile for managing different Twitter accounts.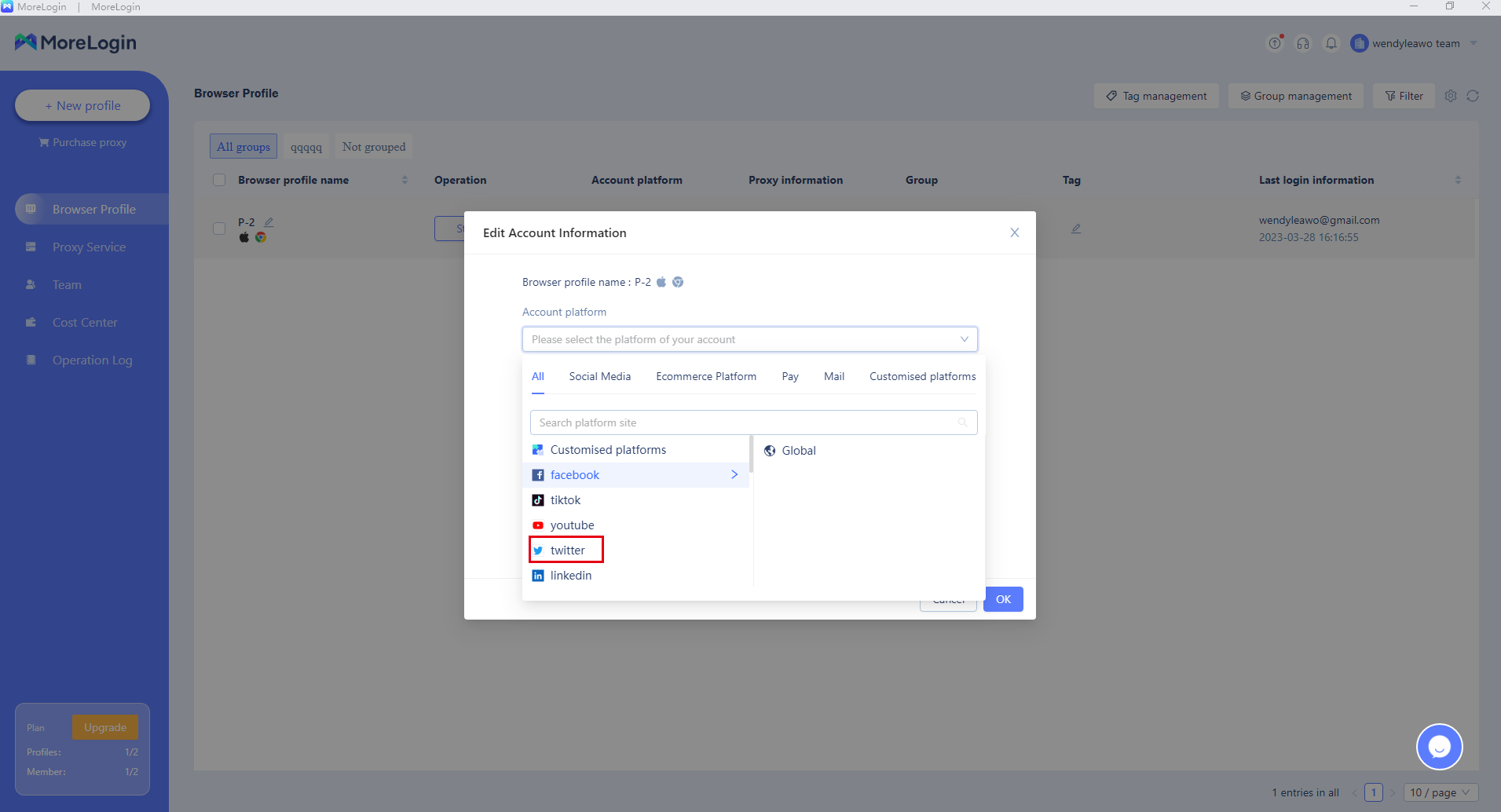 Conclusion
Undoubtedly, the use of Twitter has increased a lot as this platform offers a perfect environment where you can learn about your community in a professional way. However, the Twitter block issue is creating immense distress in users' life. The best way to avoid this discomfort is to use MoreLogin anti-detect browser because it allows you to create multiple Twitter accounts without the fear of getting blocked.
For more information: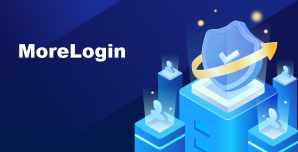 Navegador Antidetect para gerenciamento de várias contas em todas as plataformas. Gerencie a conta com segurança para evitar detecção ou bloqueio
Teste gratuito