8 Best Chrome VPN Proxy Extensions in 2023
Are you looking for the best Chrome VPN proxy extensions in 2023? Explore our top picks, including the VPN Proxy Master for Chrome. Also, learn key features of anti-detect browsers.
Almost everyone in this modern era has some online identity, whether on social media or other sites. The cyber-attacks are the main concern whenever you post, share, or explore any information on websites. So, taking preventive measures to safeguard your security online becomes necessary. One of the most effective ways of achieving this is by using a VPN as a Chrome proxy extension.
This article will highlight 2023's top 8 VPN proxy extensions for Google Chrome. We will also list the reasons for blocked websites and guide you through installation.
Why Countries Block Specific Websites
Every country has different rules and regulations regarding the usage of the internet. The government of a specific country usually decides which sites to block. The reason may vary depending upon a lot of factors.
Nowadays, websites are getting blocked quickly, and users worldwide are affected because they become unable to explore certain information. We have mentioned a few reasons that might cause websites to get blocked in some countries:
· Political Reasons: Governments may block certain websites they take as politically sensitive or a threat to their regime or the region. This can include websites that promote opposition views, criticize government policies, or promote the users for civil war.
· Social Reasons: Some religious countries may block websites they feel are inappropriate or offensive, such as those with adult or violent content. These countries don't want the people affected by any content that doesn't fall into their beliefs.
· National Security Reasons: The authorities may also block websites that they believe could pose a national security threat, such as those that promote terrorism or provide instructions on carrying out illegal activities. Some sites also guide you on making weapons and how to use them.
· Legality Reasons: Countries may block websites that violate their laws, such as those that promote hate speech or infringe on intellectual property rights. Many of those sites also promote and motivate people to break the law.
· Economic Reasons: In some cases, countries may block websites that compete with local businesses or industries to protect their economic interests. Such websites may hurt the country's economy on a very large scale which is directly a very concerning issue in the long term.
8 Best VPN Proxy Chrome Extensions
There are many available VPN proxy extensions for Chrome, and finding the most reliable amongst them can be very frustrating. There are the free proxies that offer what you are looking for, and then there are the paid ones that give added value and extra safeguarding. We have listed the 8 best VPN Chrome extensions so you can easily select the one you need.
This VPN Proxy Master Chrome extension is designed to help users bypass internet censorship and access restricted websites while protecting their online privacy and security. When you use the VPN Proxy Master for Chrome, the generated traffic is securely routed and encrypted through a server in a remote location, masking your IP address and making it difficult for anyone to track your online activities.
This can help protect your privacy and security, particularly when using public Wi-Fi networks or accessing sensitive information online.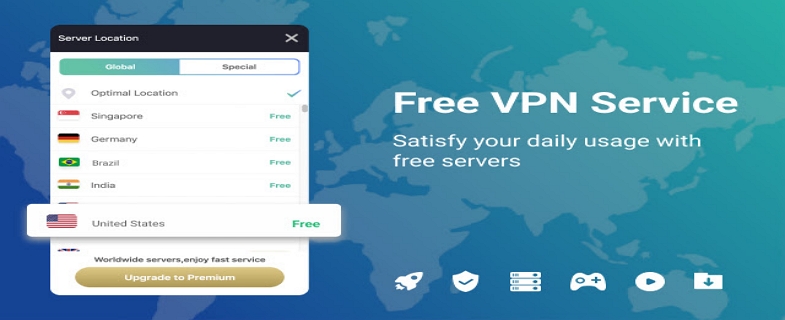 ExpressVPN is a top-rated VPN provider that provides ease and reliability with its fast Chrome extension. It has a user-friendly interface and top-notch security features and offers access to servers in over 94 countries. It blocks the HTML5 geolocation to block hackers and sites from accessing your location. It also offers swift internet speed and a cracking support system in a time of need.
Regarding entertainment, this Chrome VPN extension can unblock Amazon Prime, Netflix, and YouTube in the countries where they are blocked.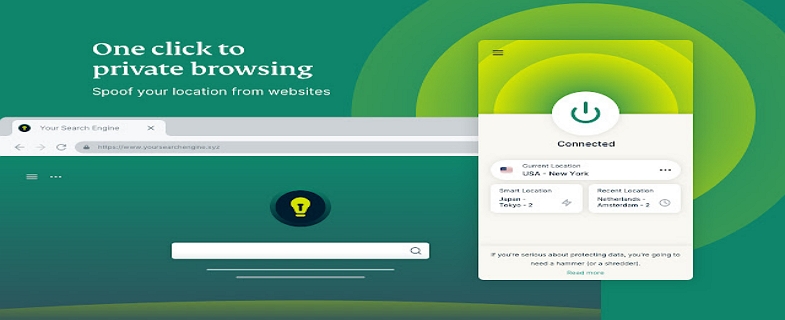 This VPN proxy Chrome extension offers a simple interface and powerful security features that are fully enhanced. It has a server network in over 60 countries, and its security features comprise a policy with no logs and blockers for ads. Having a 4.7 rating on Chrome Web Store, this proxy extension can help you connect to 450+ servers.
The features include blocking covering ads and WebRTC website notifications and malware tracking. With its advanced cookie control, all your time zone details get deleted once you leave the page.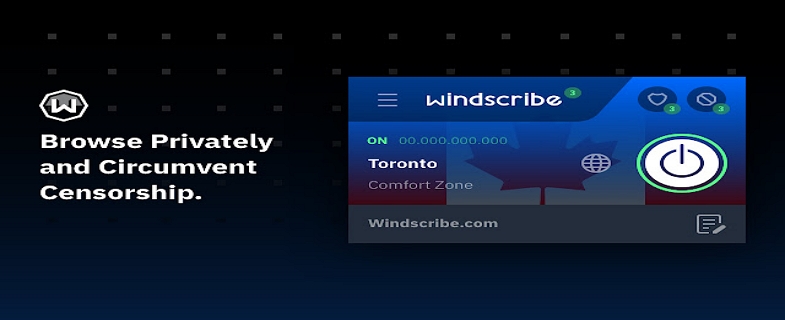 PIA is a VPN provider that offers a reliable Chrome extension with built-in features for maximum security, including policies regarding no logs and encryptions on the military level. It has a vast server network in over 28 countries. This Chrome extension doesn't affect your internet speed and blocks your location access from websites and camera and microphone access.
The security features that this VPN extension offers include cookies blocker, disabling or Flash blocking, and WebRTC leak protection.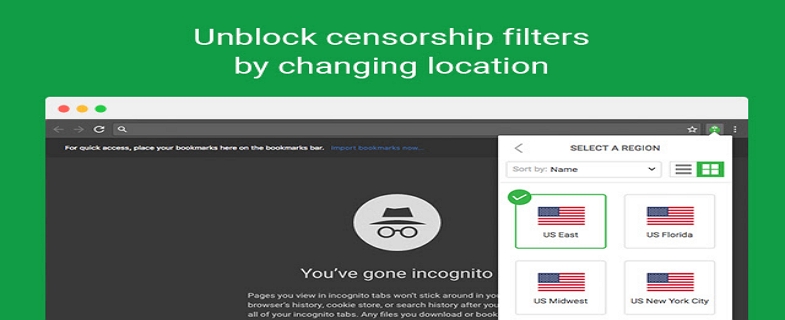 CyberGhost is a user-friendly VPN provider that offers a Chrome extension with an easy-to-use interface. It has a robust server network in 90+ countries, and the features it offers for security include a kill switch that works automatically and leak protection for DNS. In its free version, you get access to 8 servers for 4 countries which are decent compared to other free versions.
The services of this VPN proxy extension are powerful and protect users' data from every possible angle. With its timely upgradation, things only get better.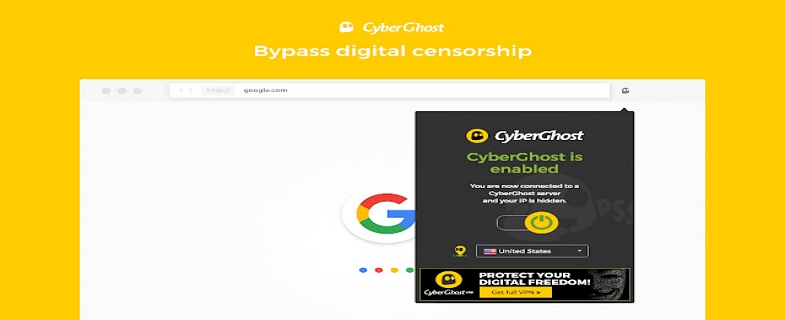 Hotspot Shield is a VPN provider that offers a Chrome extension with military-grade encryption and automatic HTTPS redirection. It has 1800 server networks in over 80 countries, and its security features include malware protection. When it comes to better security, this VPN extension has a 256-bit encryption system in it.
With this VPN, you connect to the servers quickly, and your internet download speed remains unchanged. You also get the free trial option to test this extension's premium option.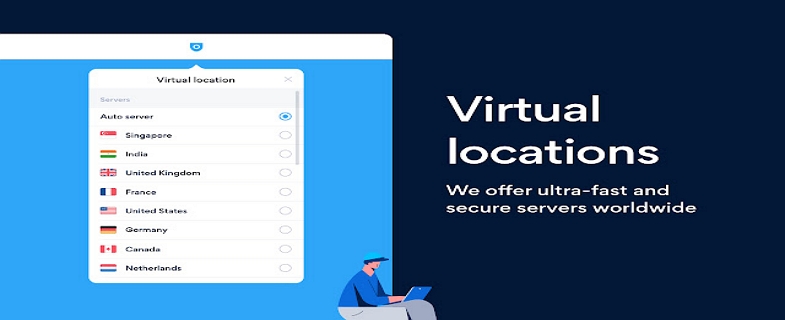 This VPN offers its services on five continents of the world with more than 1260 available servers. Although it provides users with a range of paid products, the VPN Chrome extension it offers is entirely free of cost for web users. It ranks #1 among other free VPN extensions available mainly because of its reliable online browsing security, decent speed, and location options that can be switched easily.
This protective VPN extension is highly useful for users who wish to browse Netflix, BBC iPlayer, and other sites with complete safety.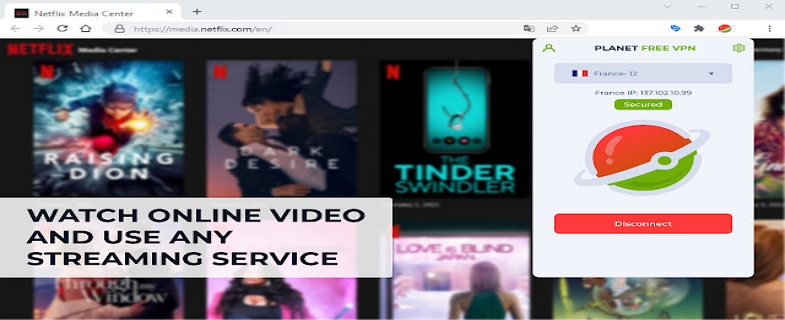 Chrome users prefer to install the Betternet extension because it is a popular free VPN proxy that doesn't require log details, credit card information, or registration. Users are allowed to install this extension with just a single click and enjoy a free Chrome VPN service for a lifetime. One competitive advantage of Betternet is the absence of ads, which sets it apart from other VPN proxies.
Additionally, it is a trusted VPN extension for conducting banking activities online and international bank transactions.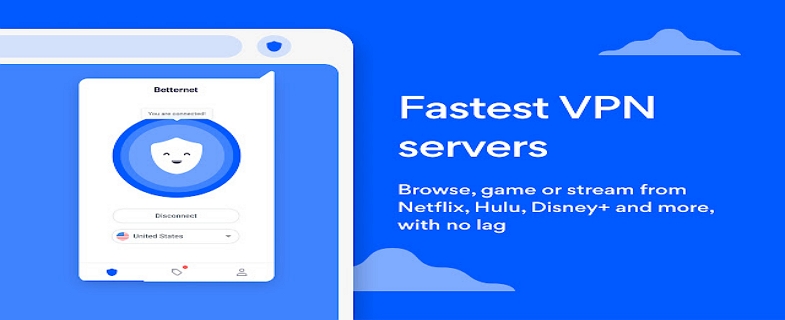 How to Install a VPN Proxy Extension on Chrome?
When it comes to installing a VPN proxy as an extension on Chrome, you must follow the proper guide to avoid any hassle. Install a VPN proxy extension today and keep privacy worries at bay. Be careful and sure about the VPN you choose.
You check the ratings and reviews and decide whether the VPN proxy you want to add on Chrome satisfies your needs. We have listed the steps below to install a proxy as a Chrome extension for your ease. Follow these steps and keep your privacy intact:
Step 1: Head over to Chrome browser and explore the Chrome Web Store extension page. At the top-left corner, type the VPN proxy extension name in the "Search the store" box and hit the "Enter" key from your keyboard.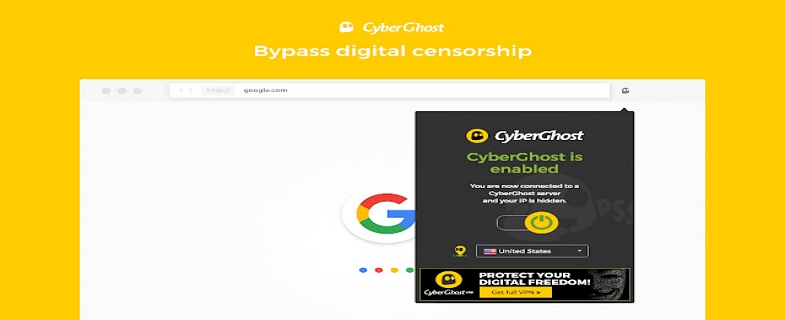 Step 2: Next, under the "Extensions" section, you will find all the available results for your search. Click on the preferred search result, and from the following screen, tap the "Add to Chrome" button, and wait a few seconds.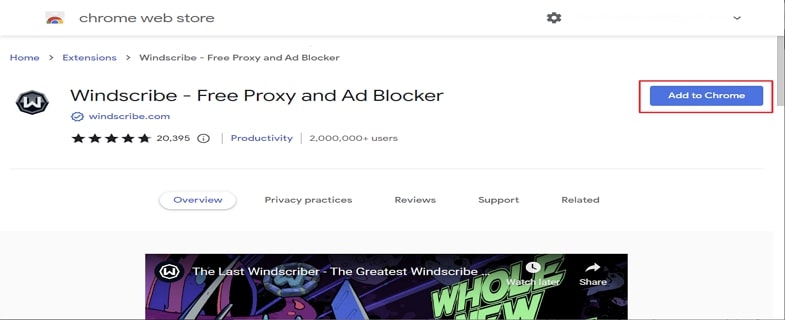 Step 3: Afterward, tap "Add Extension" on the pop-up window and wait until it gets installed. Following this, you will be notified that the extension has been successfully added to Chrome.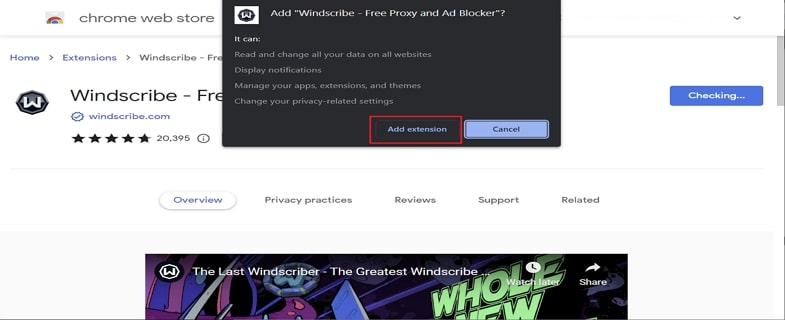 The Best Anti-Detect Browser to Use for Secure IP Address - MoreLogin
Anti-detect browsers prevent websites from detecting a user's true IP address, browser type, and other identifying information. While Chrome proxy extension can provide some level of anonymity, anti-detect browsers offer more robust security and privacy features. One of the best anti-detect browsers for secure IP addresses is MoreLogin.
It allows users to create multiple account profiles with unique fingerprints, allowing them to simulate different devices and locations. This makes it difficult for websites to identify users or track their online activities. Moreover, it also doesn't save browsing history and blocks sites from tracking your data.
Notable Key Features of MoreLogin
· IP Address: MoreLogin allows users to change their IP address frequently to prevent websites from tracking their location and online activities. This is achieved through built-in proxy servers, virtual private networks, and other techniques within this anti-detect browser.
· Browser Fingerprint: This anti-detect browser can alter or spoof browser fingerprints to make them appear unique, which can prevent websites from identifying users across different sessions and devices. You can access websites from any location without revealing your identity.
· Browsing History: MoreLogin can automatically clear the browsing history, cookies, and other data after each session to prevent websites from tracking users' online activities. Once you close this anti-detect browser, it clears all the traces within seconds.
· Multiple Accounts: Anti-detect browsers like MoreLogin allow users to create and manage multiple profiles, each with a unique set of cookies, browser settings, and fingerprints. This lets users easily switch between accounts without needing different browsers or devices.
Step-by-Step Guide to Create a Secure Connection Using MoreLogin
Step 1: Download the Tool and Register
On Chrome browser, search and head over to the MoreLogin website. Click the "Download" button to install the package based on your device. Next, launch the tool, and fill in the details accordingly to register yourself.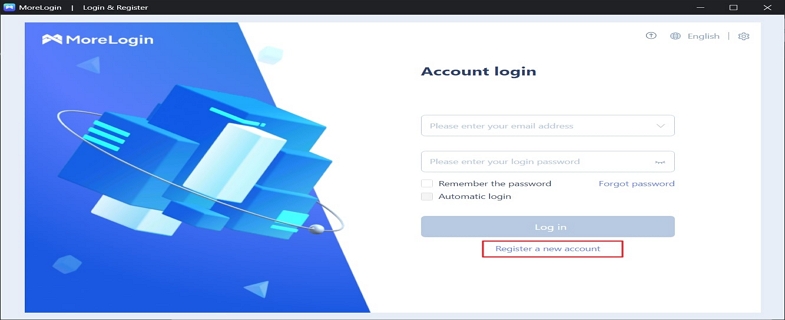 Step 2: Create a Browser with New Settings
After the registration, click the "New Profile" button at the top-left corner of the screen. Navigate the "Short Cut Creation" tab, click it, and select your "Browser" and "Operating System" type the number of profiles you want to create under the "Profile Number Created" section and tap "OK" at the bottom of the screen.
Step 3: Activate the Browser and Explore the Sites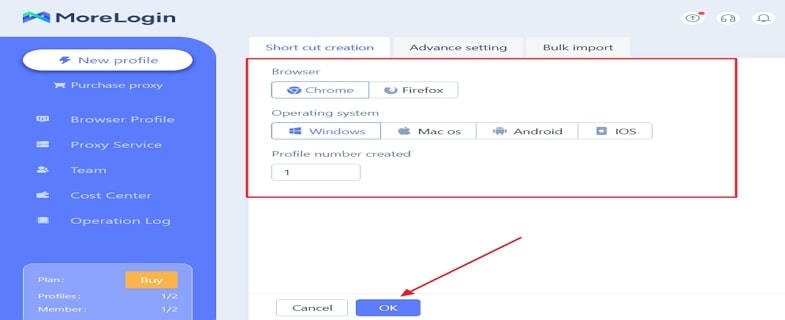 You will see a new browser on the "Browser Profile" page. Click the "Start" button to activate the new browser and visit any site you want without needing a VPN extension.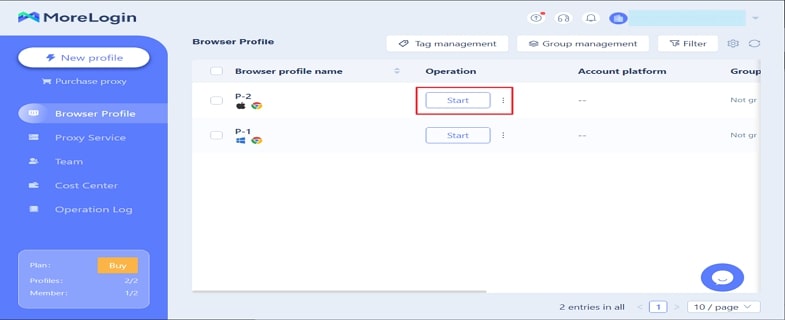 Conclusion
VPN proxy extensions are undoubtedly a popular way to establish secure online privacy and security on the Chrome browser. The VPNs mentioned above are the best pick for any user considering the safety they offer. However, for users who require even more advanced security features, anti-detect browsers such as MoreLogin offer a powerful alternative to Chrome proxy extension to secure IP addresses.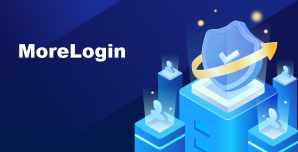 Navegador Antidetect para gerenciamento de várias contas em todas as plataformas. Gerencie a conta com segurança para evitar detecção ou bloqueio
Teste gratuito