8 Best Affiliate Networks and 1 Ultimate Trick to Double Your Income
Discover the top 7 affiliate networks for growing your business and a secret trick to double your affiliate income.
As one of the most effective ways to make money online without having to worry about shipping and inventory, affiliate marketing has gained a lot of popularity in recent years.
Aside from picking a profitable affiliate niche, another one of the most crucial aspects of affiliate marketing is choosing the right affiliate network to work with. In this article, we will cover the top 7 best affiliate networks that can help you grow your business, as well as a secret trick that might double your affiliate income.
Part 1: Top 8 Best Affiliate Programs
1. Commission Junction (CJ)
Commission Junction is one of the oldest and most popular affiliate networks. They have partnerships with thousands of different merchants, including Zappos, Wayfair, Walgreens, VRBO, Overstock, Office Depot, Nike, and much more. To get started with CJ, you need to sign up for a publisher account and apply to individual affiliate programs from your dashboard. Although their user interface is outdated and somewhat difficult to use, they have an exclusive advantage which is the partnerships with some large brands. Having this kind of connection and resource, your affiliate business is potentially able to grow into a real success.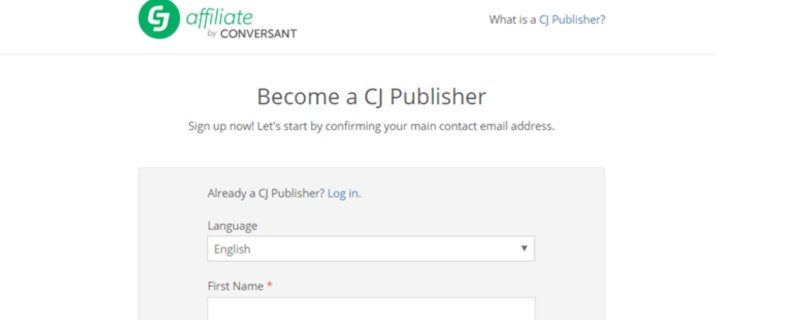 2. ClickBank
ClickBank is also a popular network for digital products and courses, and it's been around for over 20 years. ClickBank has a vast selection of digital products in various niches, including health and fitness, personal development, and making money online. One of the advantages that ClickBank can offer is a high commission rate. The commissions on ClickBank can be sometimes up to 75% of the sale, which makes it an attractive option for affiliate marketers.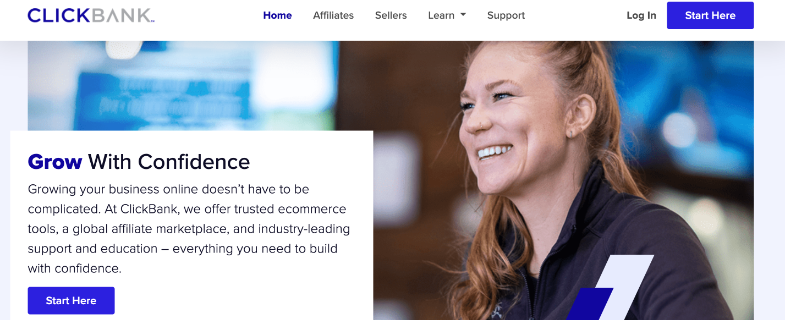 However, it's important to note that ClickBank has had some issues in the past with low-quality products and shady vendors. As an affiliate, it's important to do your due diligence and make sure you're promoting high-quality products that your audience will actually benefit from.
3. ShareASale
ShareASale is one of the best all-around affiliate networks for beginners. Although they do have digital partnerships, most of their products are physical, making it possible to build an online store with real, tangible products in almost any niche. ShareASale has over 4,500 different merchants to choose from, making it almost impossible not to find something in your category that you can sell from your website. Some of the most significant brands on ShareASale are Zen Business, Reebok, Minted, Bodybuilding.com, and Shein. Commission rates on ShareASale generally vary depending on the merchants, but you'll find anywhere from 1 to 20 percent commission per sale or higher.
4. FlexOffers
What makes FlexOffers different from all other affiliate programs introduced today is that FlexOffers assigns every publisher a dedicated account manager to help make recommendations and tell you which affiliate programs to join based on your niche. They have been around for 15 years, so you don't have to worry about them going out of business anytime soon. With over 12,000 merchants with both digital and physical products across a variety of niches, FlexOffers is a great network to work with. The minimum payout is $50, which is a reasonable amount of time to wait to get your first check. Some of the top brands on here are Netflix, Superdry, Marshalls, Ulta, the Body Shop, and Sierra. In terms of the cookie duration and commissions on FlexOffers, they often vary depending on the particular merchant you sign up with.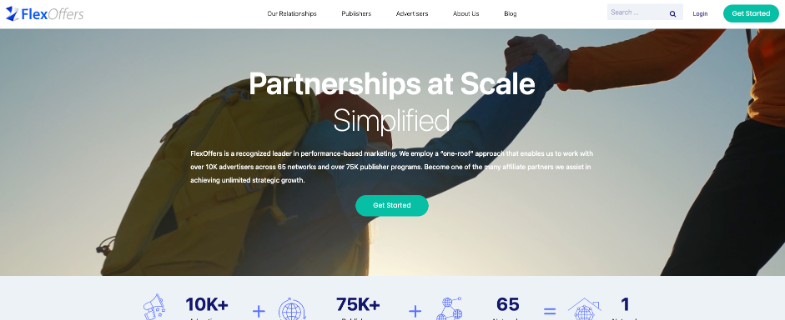 5. Rakuten Marketing
Rakuten Marketing is a global affiliate network that provides access to over 1,000 advertisers, including Walmart, Macy's, and Sephora. Rakuten Marketing offers a user-friendly dashboard that makes it easy to apply to different programs, track your performance, and receive payments. The minimum payout on Rakuten Marketing is $50, and the cookie duration varies by merchant, like most other affiliate networks.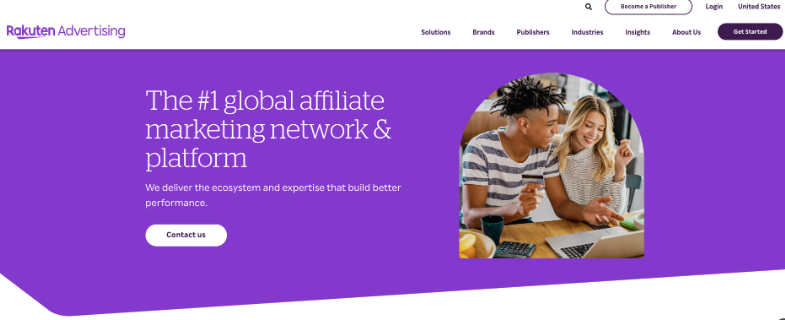 6. Amazon Associates
Amazon Associates is one of the most popular affiliate networks globally with over 98 million users every month and 150 million Prime subscribers. It's accessible to almost everyone, and you can find almost anything you want on their site. Technically, it's its own affiliate program and not a network. However, you can earn a commission on just about anything that's sold on Amazon.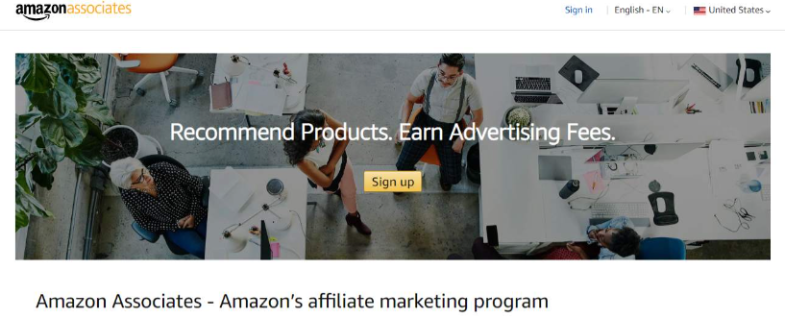 Amazon Associates is unique because you can earn a commission on every new product that you refer a customer to within a 24-hour duration period, also known as a cookie. However, the cookie only lasts for 24 hours, and if the customer does not purchase within that time frame, you don't get credit for the sale. Amazon Associates is notorious for slashing commission rates, which can destroy your business overnight. We recommend starting with Amazon Associates if you have a ton of physical products, but pivot to individual brand affiliate programs outside of Amazon.
7. Global Affiliate Network (GAN)
We have ShareASale's parent company, Awin's parent company, the Global Affiliate Network (GAN). GAN is a less-known affiliate network but still a great option for those looking to promote physical products. GAN has partnerships with over 2,000 brands in various niches, including fashion, beauty, home goods, and more. One unique feature of GAN is that they offer a browser extension called Deal Automator, which automatically applies coupon codes and discounts to your affiliate links. This can increase your conversions and earnings as your audience is more likely to make a purchase when they see they can get a discount.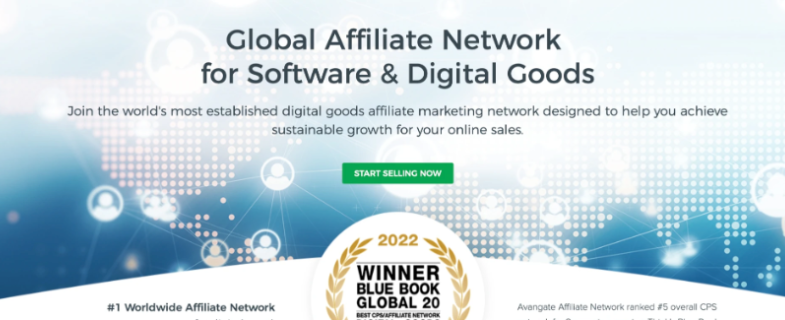 8.MyLead
MyLead is a top affiliate network with a wide range of campaigns from both digital and physical products across various niches. With over 4500 affiliate programs and 700,000 registered affiliates, MyLead is a reliable platform that offers express payouts, which guarantees that affiliates get paid within 48 hours and excellent support service. They provide a variety of affiliate tools such as a proprietary link cloaking system, smartlinks and content lockers to help their users maximize their earnings. MyLead is also known for its personalized approach towards its users which includes affiliate managers tailoring offers and rates to those who are already earning with the network. If you're looking for a solid affiliate network to partner with, MyLead is definitely worth checking out.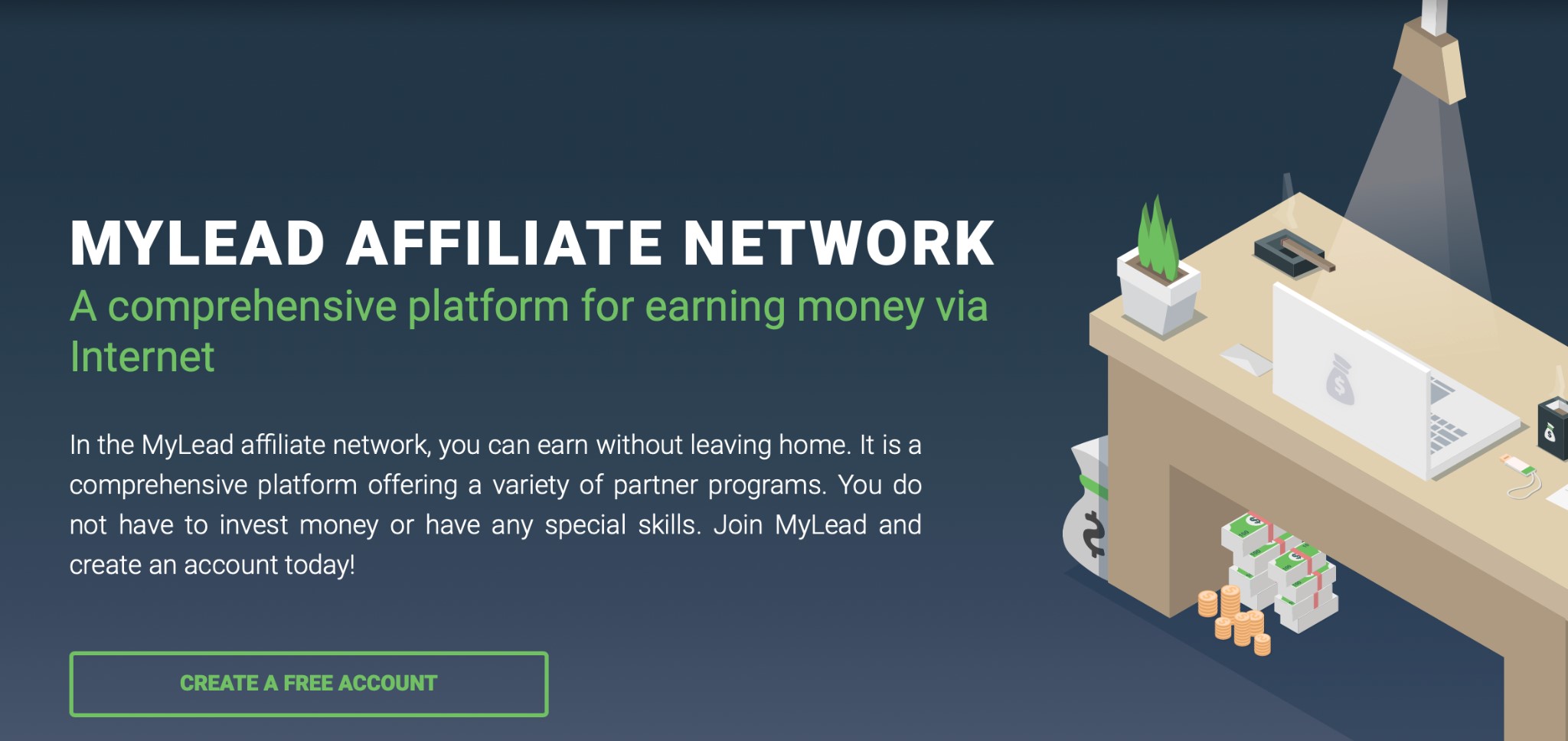 Part 2: How to Double Your Affiliate Incomes with Multiple Accounts
All the affiliate networks introduced above are great networks that could potentially bring you at 5 to 6-figure income with good execution. We know that sometimes it is hard to make a decision when you have multiple choices, especially when they are all great ones, and that is why we want to introduce you to a great way to execute your affiliate marketing business with the least effort and the best possibility to cover the most ground.
The approach is to create multiple affiliate accounts across various niches and networks with an anti-detect browser.
Normally, you can only create one account in each affiliate program. But as you scale your business or when you want to duplicate your success in a certain affiliate network, you can create multiple accounts under that network with an anti-detect browser.
An anti-detector browser works by masking your digital fingerprints and online activities, giving you the ability to create multiple accounts in one affiliate program without being detected as having more than one account. All you need to do is take the task and spread the word.
One of the best anti-detective browsers is MoreLogin. With MoreLogin, you cannot only scale your business and duplicate your success by managing multiple accounts without leaving a trace, but also securely manage multiple unique accounts from any geo-location or segment. All these features are introduced by the professional browser profile customization technologies developed by MoreLogin.
With the Technology, MoreLogin has already been used In various online business scenarios, like cryptocurrency, social media, marketing, e-commerce, and, of course, affiliate marketing as well. Now let's have a closer look at how you can actually create more than one account with MoreLogin in a certain affiliate network to duplicate your success.
Step 1: Register for a MoreLogin account and download the software to your computer.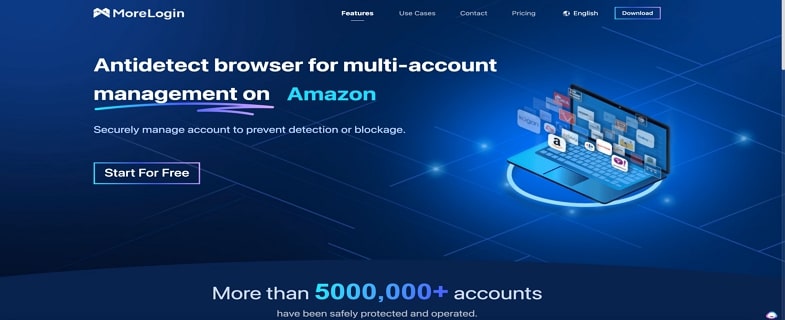 Step 2: Then launch the program and log in. After logging in, click on the "New Profile" button and complete the settings for the new browser profile.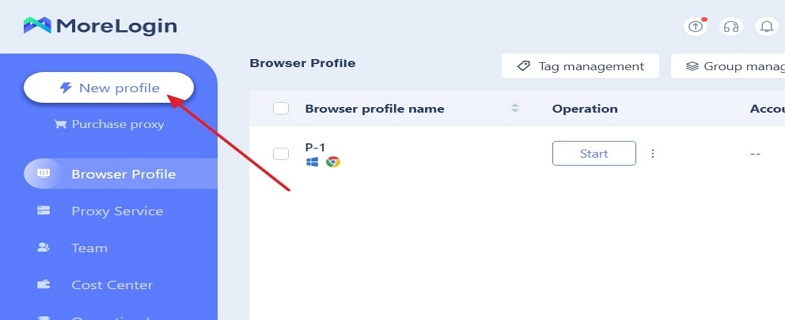 Step 3: Go back to the "Browser Profile" page and locate the newly created profile, then click on the "Start" button to activate your new private web browser created exclusively for your additional affiliate account.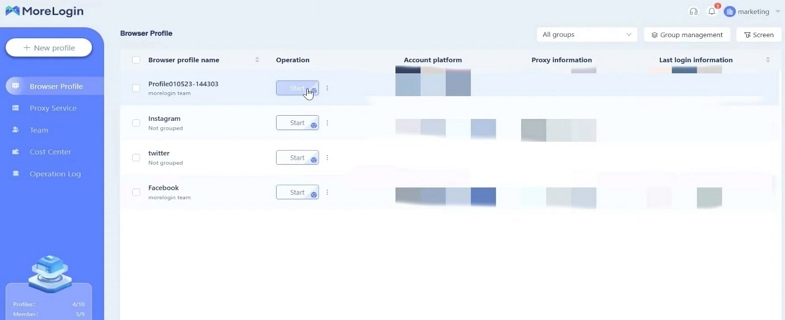 Conclusion
There is no doubt that affiliate marketing is one of the most lucrative ways to make money online. We covered 6 best affiliate marketing network programs today, and they all have their unique advantages and disadvantages.
To maximize your earnings, it's recommended that you consider using an anti-detect browser like MoreLogin to create multiple accounts across various niches and networks. This approach can help you scale your business and duplicate your success without being detected as having more than one account.
Remember, affiliate marketing takes time and effort to succeed, but with the right strategies and tools, you can turn it into a profitable business like many others.