Top 10 site to buy Facebook accounts and manage safely
own the growth techniques and want to boost the converion with multiple accounts? select a site to buy the account and safely manage them with an antidetect browser MoreLogin
We are all aware that in this world of technology, we are all surrounded by social media. In this digital age, social media has become an essential part of our daily lives. There are various types of social media platforms, such as Instagram and Facebook, that are widely popular and used. Among all, Facebook has always been influential and chosen by all since the trend of social media started. It has a large audience base, including various businesses and individuals who are mainly focusing on increasing their social media presence.
In this article, we will talk about the topic of buying and managing Facebook accounts in an effective manner. From understanding the need to buy safe Facebook accounts and also managing them by finding a way to get rid of ads on Facebook in a detailed manner.
Part 1: Why people want to buy Facebook accounts
We see that nowadays there is an increasing trend of buying Facebook accounts to enhance social media presence. If we compare the current trend to the past one, we will see the rapid growth in the number of social media users, especially on Facebook. There are various reasons why they want to buy Facebook accounts. Let's talk about each reason one by one.
Rise in online influence:
It is said that if anyone buys Facebook account, then it will help boost their social media profile in a double-digit manner and also reach a larger audience. So we can say that if you buy a Facebook account, it will increase your online influence and give you access to a wider audience.

Improve social media marketing:
Also, acquiring accounts with a stronger following leads to making someone trust your services, which gives a sense of reliability. So strong social media followings can boost social media marketing growth and offer a great start to increasing brand awareness.

Group Scraping and Ads:
There is one more reason why businesses buy Facebook accounts, which is to join various groups for the purpose of market research, advertisement needs, or to leverage the established account for gaining access.

Part 2: Risks of Buying Facebook Accounts
As we talked about the increasing demand to buy Facebook accounts, there is always another side to the coin too. Along with the benefits, there are a few sets of risks associated with buying Facebook accounts. Let's talk about each of the below one by one:
Policy violation:

Facebook has some strict policies; one such is policy violations, where they strictly prohibit the buying and selling of accounts and also cite potential policy violations that can result in account suspension or some permanent bans for both buyers and sellers.
Legal ramifications:

Facebook does not allow users to engage in prohibited malpractices that lead to financial loss, damage to reputation, or even any sort of legal consequences.
Part 3:How to Buy Facebook Accounts
There are various ways through which one can easily plan and manage to buy Facebook accounts. Let's explore each one one by one.
It is one of the most popular platforms to buy a Facebook account. Getapva offers accounts that are registered in various target countries and uses the best-performing rotating residential IPs. All the Facebook accounts that are for sale are highly protected with authentication and provide a 6-digit code in case of any sort of verification process.
Thefbstore is a leading Facebook account seller famous for selling fresh, active, most secured, and valuable accounts across Asia, the UK, the USA, and many more countries. It offers Facebook accounts with verified business manager profiles with proper details. It comes with various benefits, such as easy use, instant delivery, high-quality accounts, and many more.
This seller offers a wide range of packages and plans to users, and based on your needs, you can customize and choose. The user interface of the tool is not easy and may confuse you while exploring the site. This site is picked by many users for its quality results.
It helps ambitious people become entrepreneurs by providing the best opportunity to buy a Facebook account and also promote their businesses. It allows people to buy old Facebook accounts, business managers by specific locations, and more to establish a huge brand online and customer base.
It is one of the most popular platforms, allowing users to buy all types of Facebook accounts. It offers dedicated and more secure private IPs from the USA and Europe, which is why it is widely popular and trusted by Facebook.
There are various types of offers it showcases to businesses or individuals to buy all types of Facebook accounts. It has a very easy process to follow and allows users to choose and customize plans too. In case of a query, it also has a set of FAQs that help in solving all types of queries.
From searching to receiving all sorts of information, it has a very easy and simple interface. It offers various sorts of customized plans to all business users and allows them to choose them as per their needs and requirements. It is one of the best ways to buy a Facebook account with Marketplace in an effective manner.
It is known for providing the cheapest Facebook account provider of all. The whole process of finding proper offers is way easier and more flexible. It also has a set of FAQs to help users get all sorts of information.
It is said to be the most popular and effective platform to buy Facebook accounts. It comes with various PVA services and has a list of the best-selling services.
There are various options, such as useful information, FAQs, terms of use, and much more important information, to guide users.
Useviral is known as the best place to boost anyone's social media accounts. Their offerings are unbeatable, and they are the best in terms of quality.
Part 4: Management and Optimization After Buying Facebook Accounts
There are various ways through which one can easily manage all the purchases on Facebook accounts in an effective manner. Such as below:
Content Consistency:
It is advisable that you build a strong social media profile of yours and that you regularly post and maintain engagement with all your followers.
Authentic Interaction:

Whenever you respond to the comments of your followers, make sure to do so in a genuine manner and make it a personalized one.

Avoid Automation tools:

Also, make sure that you do not use any sort of automation tool to make it sound robotic. It may sound suspicious and cause a problem.
Also, one of the best ways to make your Facebook account safe and proper is to explore an amazing tool called Morelogin. If you have a question, can you have two Facebook accounts and use More Login? Yes, indeed. It has various exciting features that allow users to manage more than one social media handle at one time in an effective manner. It is one of the most reliable and secure anti-detect browsers, helping manage multiple accounts, automate operations, and fingerprint browsers. This popular anti-detection browser helps generate anonymous IPs, a digital fingerprint browser and you can manage multiple accounts with an easy-to-use interface.
There are numerous sets of benefits offered by Morelogin. Let's talk about them below:
It offers the ability to manage more than hundreds of profiles on a single device, with all sorts of catches, cookies, fingerprintes and other settings kept separate from each other.
Individual access rights to check and monitor the status of profiles for each team member
Proper functionalities for mass data cache creation and managing profiles in a few clicks.
Easily transfer your profiles to any other user in no time.


Features:
- Replacing physical devices with the help of secured virtual browsers.
- Separate proxy management with bulk proxy tools
- Supports HTTP, SSH, and SOCKS5 proxies.
- Digital fingerprints safety from the internet
- Offers virtual profiles with cookies, browser extensions, passwords, etc.
built-in action automation tool.
- Works with anti-scraping technologies such as CAPTCHAs and IP bans.
- Accessible with a virtual machine or Android phone

Also, let's talk about some of the best ways to optimize your Facebook account for a better Search engine. Which includes,
Keyword Optimization:

It includes various types of relevant keyword stuffing in profile descriptions and posts to rank your post at the top of the search engine result page.
Quality Content:
Focus on sharing valuable content that is trending and helps you gain more engagement.
Link Building:
Get in touch with high-DA PA websites to internally link your page and increase the overall traffic of your website.
Ways to Leverage Facebook Accounts for Business Influence
Let's talk about ways to leverage Facebook accounts for business influence below:
Consistent Branding:
Make sure that you do proper social media promotion on all your social media accounts to increase the brand value of your page.

Collaborations:
It is one of the best ideas to get in touch with celebrities and influencers to promote your business in a collaborative manner where you can leverage their popularity to increase your business's influence.
Promotions and Campaigns:
Try coming up with different types of campaigns; think outside the box and build something unique when you are planning to launch or offer something to your followers.

Conclusion
Thus, we can say that plans to buy Facebook accounts come with various advantages, as discussed above. Whether you have a business account or an individual account for you, buying and managing a Facebook account is easy because of Morelogin. It is the one-stop solution for all your account management needs in an effective manner. You can find out more about how to get rid of ads on Facebook as well. Using tools like MoreLogin and focusing on account optimization can help achieve success without any sort of error.
Frequently Asked Questions

Does buying Facebook accounts violate Facebook's usage policies?
-Yes, purchasing Facebook accounts is against Facebook's terms of service and can lead to account bans.

How do I know if the Facebook accounts I bought are authentic?
-Research the seller's reputation, read reviews, and verify account details.

How should I manage the Facebook accounts I bought?
-Regularly update information, engage authentically, and utilize tools like MoreLogin for efficient management.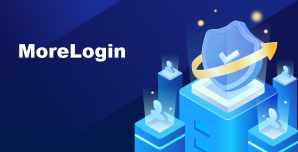 Navegador Antidetect para la gestión de múltiples cuentas en todas las plataformas.
Prueba gratuita