How to Manage Multiple Amazon Advertising Accounts with MoreLogin
Are you struggling to manage multiple Amazon advertising accounts? Discover how MoreLogin can help you streamline your Amazon campaigns and improve your results.
In today's fast-paced and digitally growing world, Amazon has risen to global heights in the e-commerce sector, providing an array of opportunities for businesses. However, with the increasing audience, it is getting difficult for businesses to manage the whole audience within a single Amazon advertising account.
If they opt to create a second account, it always results in an account ban leaving them at a loss. In this article, we will help you learn the reasons behind the account ban and a way to manage your accounts safely without getting them banned.
What is Amazon Advertising Account and How Can You Create One?
Advertisers can use Amazon Advertising as a powerful tool to promote and sell their products or services on the Amazon marketplace. With an Amazon Advertising account, advertisers can create and manage their ad campaigns on the platform so that the audience or the customers can easily access the account and look for their desired services or products.
Furthermore, the Amazon account also gives businesses access to various advertising tools, including sponsored products, sponsored brands, and sponsored display ads.
Easy and Simple Steps to Create an Amazon Account Quickly:
Creating an Amazon account is easy and can be done through a simple process. Follow the instructions guided below to create an Amazon Ads account:
Step 1: Go to the Amazon advertising account page and click the "Register" button at the top-right corner of your screen. On the next page, under "Register for Amazon Ads," select your country. Remember that there is only a limited countries list. Also, you get different registration options for each country.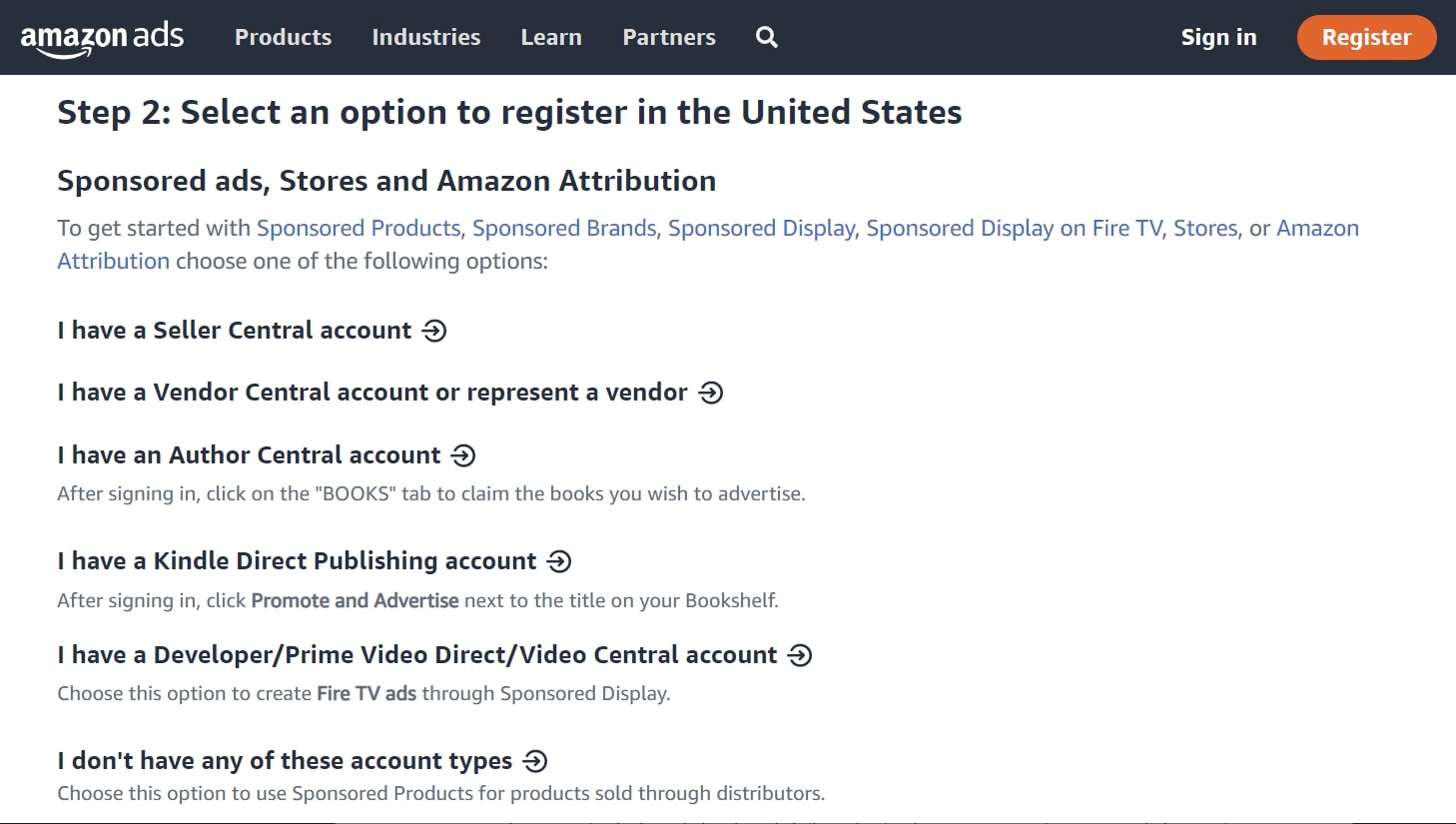 Step 2: Select the desired options, enter your email address and password, and click the "Sign in" button in the middle of the screen. Follow the prompts to create your Amazon Advertising Account.
Reasons Behind the Amazon Advertising Account Getting Banned
There are several reasons why an Amazon advertising account may get banned. Some of the most common reasons behind this issue are the following:
· Amazon's Policies Violation: Amazon enforces strict advertising policies on its platform, and violating these policies can lead to an account ban. Policy violations include promoting counterfeit products, using copyrighted or trademarked material, using prohibited keywords, and promoting restricted or illegal items.
· Violation of Community Guidelines: Besides advertising policies, Amazon has community guidelines that forbid inappropriate behavior, such as fake reviews or fraudulent activities. Breaching these guidelines can also result in an account ban.
· Low Performance: If an advertising account consistently underperforms or fails to meet Amazon's performance standards, including low click-through rates, low conversion rates, or poor ad placement, Amazon may ban the account.
· Payment Issues: Amazon may also ban an Amazon advertising manager account if it has payment issues, such as a declined credit card or outstanding balance, and will only reinstate the account once the issue is resolved.
· Suspicious Activity: If Amazon detects suspicious activity, such as click fraud, unusual traffic patterns, or other fraudulent activity, it may ban the advertising account.
· Same Browser Fingerprinting: Amazon Advertising may use browser fingerprinting to track users across multiple devices and sessions. If it detects that multiple accounts use the same browser fingerprint, it may interpret this as violating its policies and ban the accounts.
Note: To prevent getting banned from advertising on the platform, it's crucial to comply with Amazon's policies and guidelines. If an account gets banned, it is possible to appeal the decision, but it can be challenging to regain access to the account.
The Best Anti-Detect Browser to Protect the Amazon Ads Accounts Getting Banned
To prevent your Amazon advertising account from getting banned, follow Amazon's policies and guidelines and avoid engaging in any activities that may violate their terms of service. However, when it comes to using multiple accounts altogether, even after following all the policies and guidelines, Amazon will ban your Ads account.
However, if you have a vast audience and need multiple accounts to run simultaneously, MoreLogin is your ultimate solution. It is an anti-detect browser designed to protect users' privacy by preventing websites from tracking their online activities. It provides users with a unique browser fingerprint that is difficult for websites to detect and track.
In addition, it offers you a list of features to make account management easy for you. Now, you can manage all the accounts within a single platform. Let's have a glance at a few of its useful features.
Main Features Offered by MoreLogin for Users Help
· Untraceable Browser Fingerprinting: To avoid data collection across multiple websites, MoreLogin modifies your browser fingerprint. Changing your fingerprint can make it more difficult for Amazon to track and profile you, specifically in the suspended Amazon Ads category.
· Anti-Detect Browsing: Using MoreLogin anti-detect browser can effectively disguise your device's IP address while using an Amazon Ads account. By doing so, you can make it appear like you are using a different device or website address, making it more difficult for Amazon to track and identify you.
· Multiple Account Management: With its advanced security features and user-friendly interface, MoreLogin provides the safest environment to manage multiple Amazon Ads accounts using a solo device. This means you can easily access and manage all your Amazon Ads accounts from a single platform without worrying about security issues or data breaches.
· Organized and Effective Teamwork: If you are running a business and want your partners or employees to manage your Amazon Ads accounts, MoreLogin can help you do this safely and efficiently. With MoreLogin's anti-detect browser, your team members can create separate accounts on a solo device without compromising privacy or security.
Step-by-Step Guide to Manage Multiple Amazon Accounts and Ads Accounts
If you're looking for a secure and reliable way to manage multiple Amazon Ads accounts without the risk of getting suspended, MoreLogin is the solution you need. To get started using MoreLogin to manage your Amazon Ads accounts, follow these simple steps:
Step 1: Fill Out the Form and Register an Account
Open your device's browser and go to the official website of MoreLogin. Following this, choose the installer package suitable for your device and download it. After downloading, launch the package and log in with your account if you already have an account or register a new account.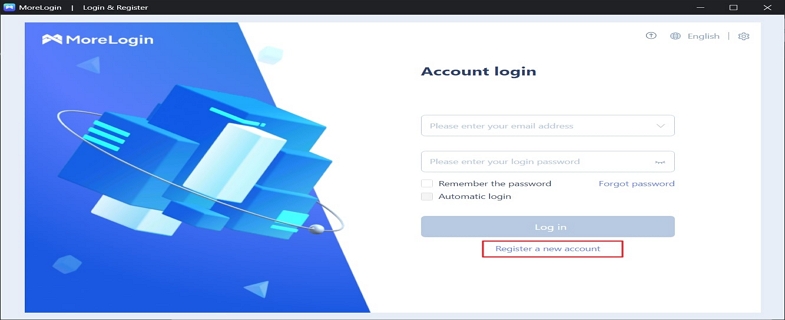 Step 2: Adjust the Browser Settings Before Activating
Next, go to the "Short Cut Creation" tab and choose the appropriate "Browser" and "Operating System" settings. After that, specify the number of profiles you want to create in the "Profile Number Created" field. And combine your Amazon account on the "Advance setting" Finally, click the "OK" button located at the bottom of the screen.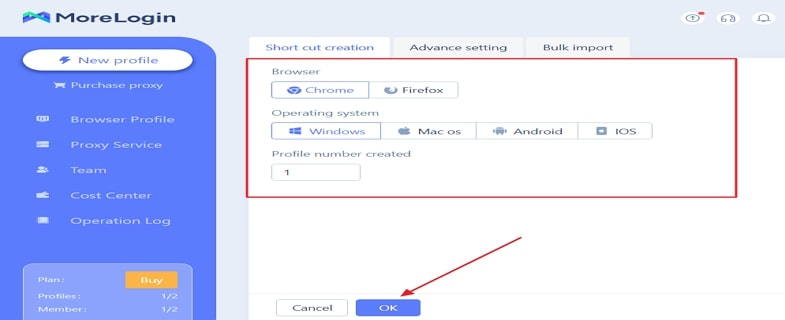 Step 3: Initiate the New MoreLogin Browser Window
Once you're on the "Browser Profile" page, locate the new browser window and click on the "Start" button. Wait for a few seconds, and the MoreLogin browser will open up. Following this, go to the official Amazon Ads Account and register as many accounts as you want.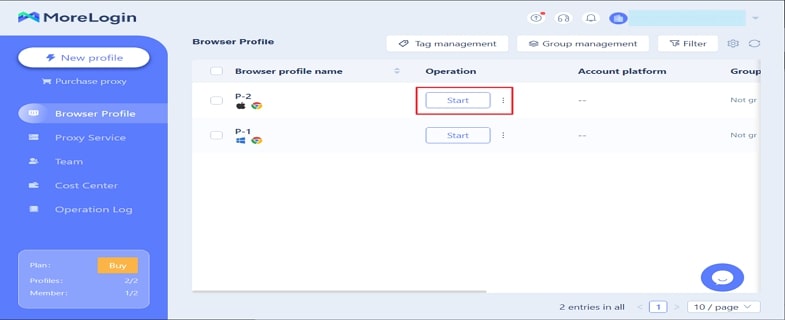 Conclusion
Managing multiple Amazon advertising accounts can be a complex and challenging task. However, the right strategies and tools can make it more manageable and effective. Managing multiple Amazon advertising account executives requires careful planning, organization, and execution.
With MoreLogin anti-detect browser, advertisers can achieve their advertising goals more efficiently and effectively, making it a valuable tool for anyone looking to manage multiple Amazon accounts.