Morelogin Set up ABC S5 Proxy guide
ABC S5 Proxy is a global residential proxy solution provider, covering 190+ countries with fresh residential IP pools Proxy type: dynamic residential
ABC S5 Proxy is a global residential proxy solution provider, covering 190+ countries with fresh residential IP pools
Proxy type: dynamic residential proxy/static residential proxy, billing by IP, unlimited bandwidth.
Price: as low as $0.04/IP, IP balance is valid forever.
Support country, city, zip code and ISP filtering, API automatic extraction, etc.
Suitable for any online business such as advertising verification, academic research, social media, e-commerce, etc.
Morelogin Set up ABC S5 Proxy guide
Download ABC S5 Prox software, you need to use it in a network environment outside the mainland, log in to your ABC S5 account and you can choose the right package by topping up.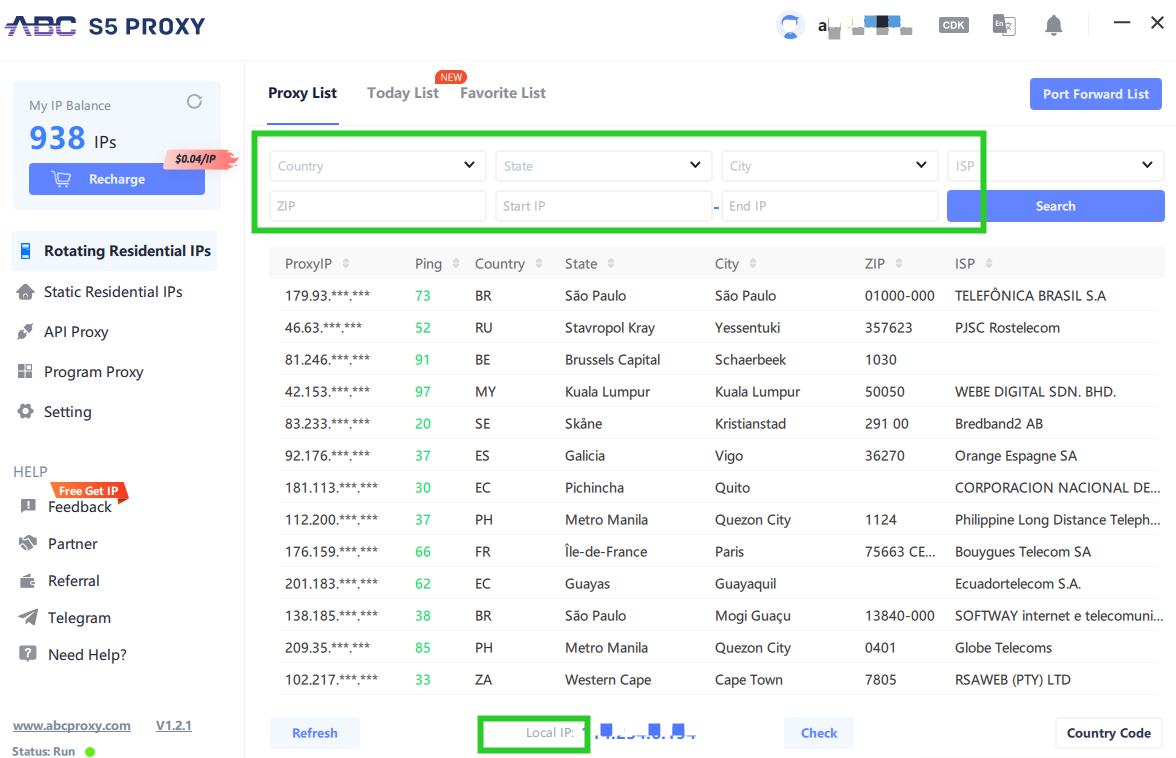 Set the number of ports you need, configure the required number of ports and country search range.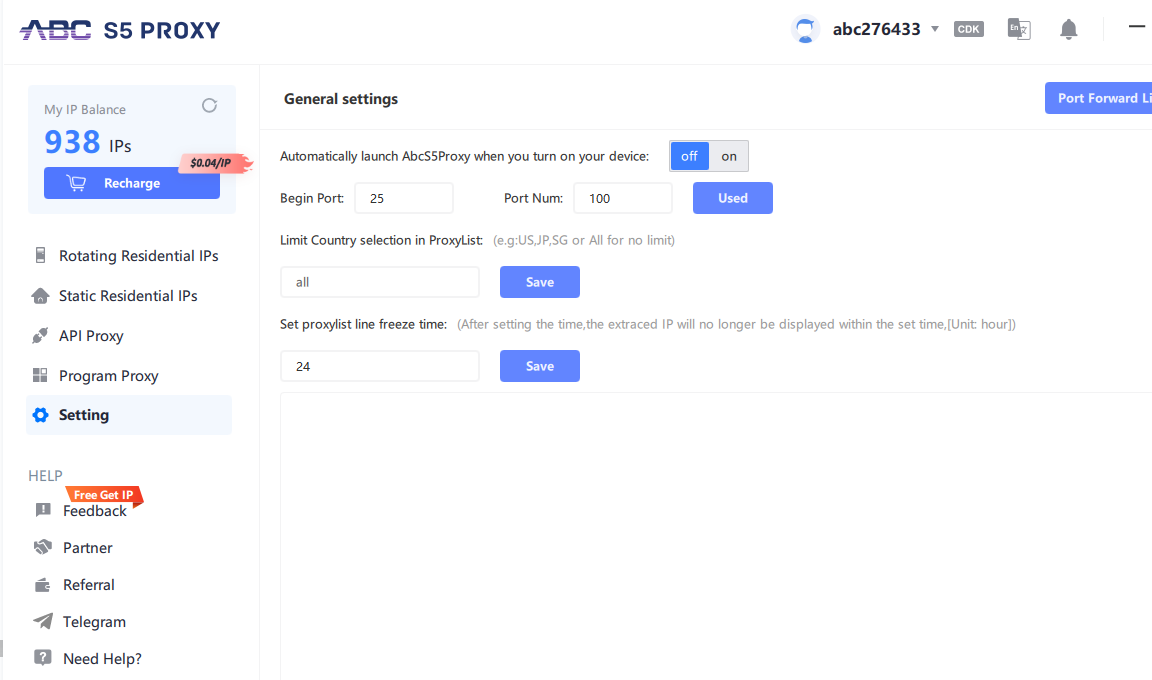 You can filter IPs according to the country, city, zip code etc. you need. select a proxy from the list, right-click and select a port in the drop-down list, after selecting the port, the proxy starts running.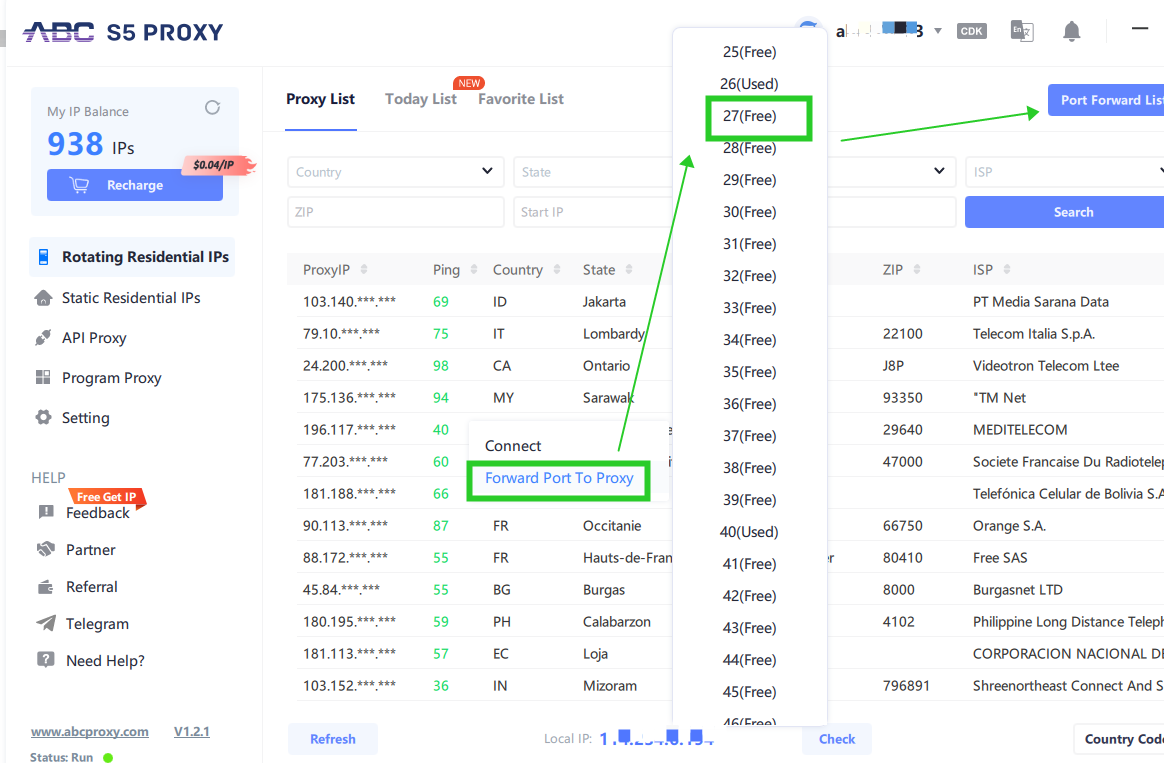 Click the "Port Forwarding List" button and click "Copy" to copy the local IP and port with one click.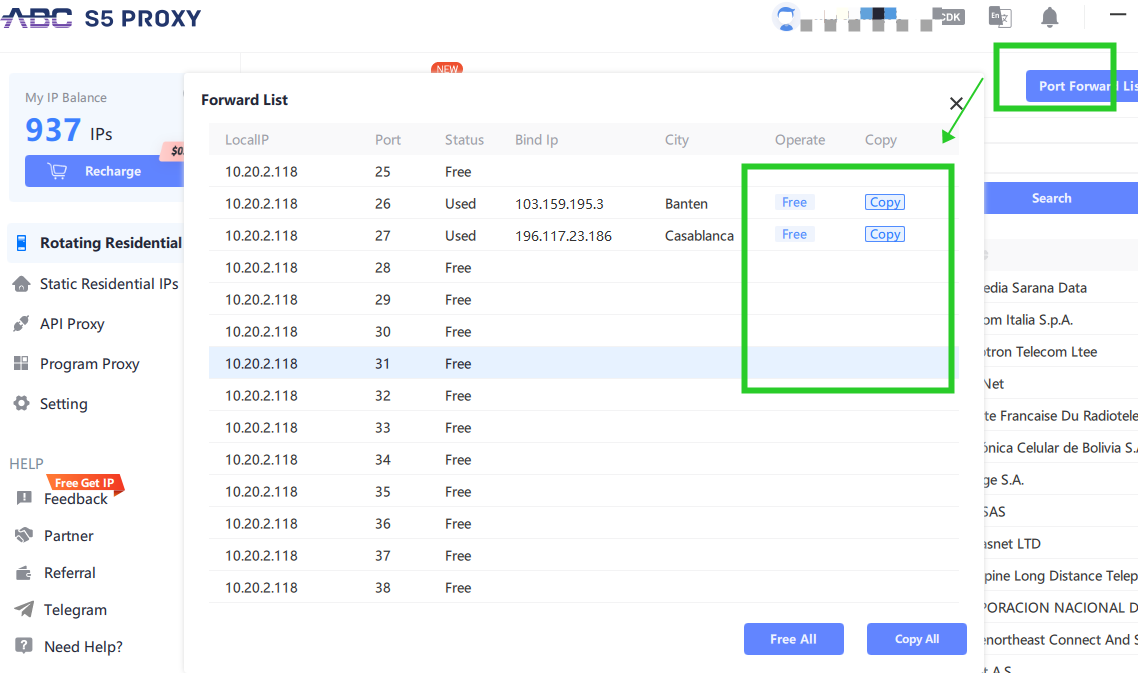 Download and login to Morelogin, Then click the "New Profile" button to create a new profile.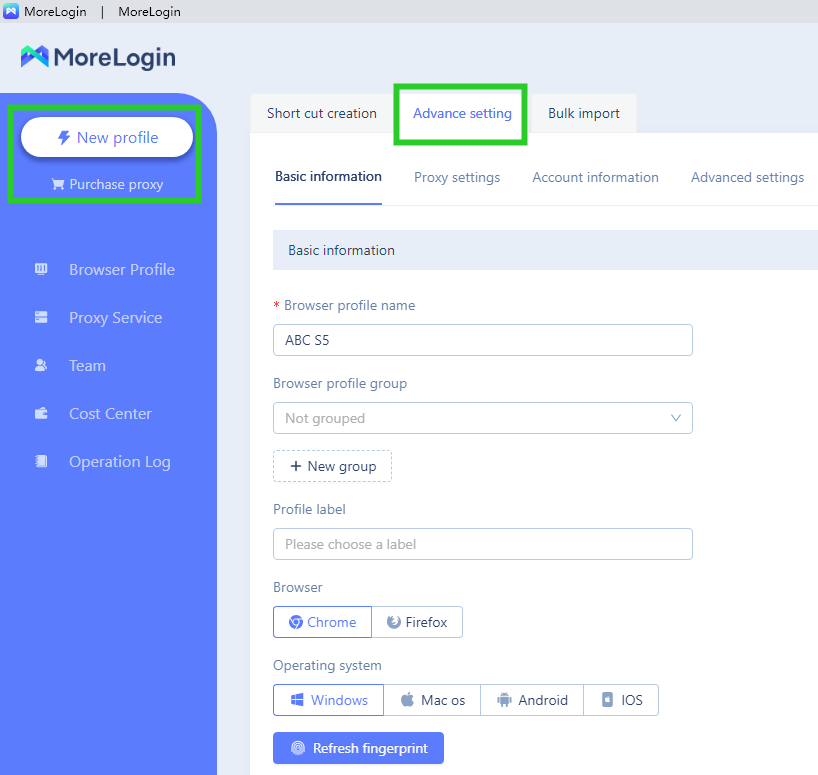 6. Click "Advanced Settings". Select "Socks5" as the proxy type. Enter the Proxy Host, Proxy Port, etc. Click "Proxy Test", pass the test and click "OK".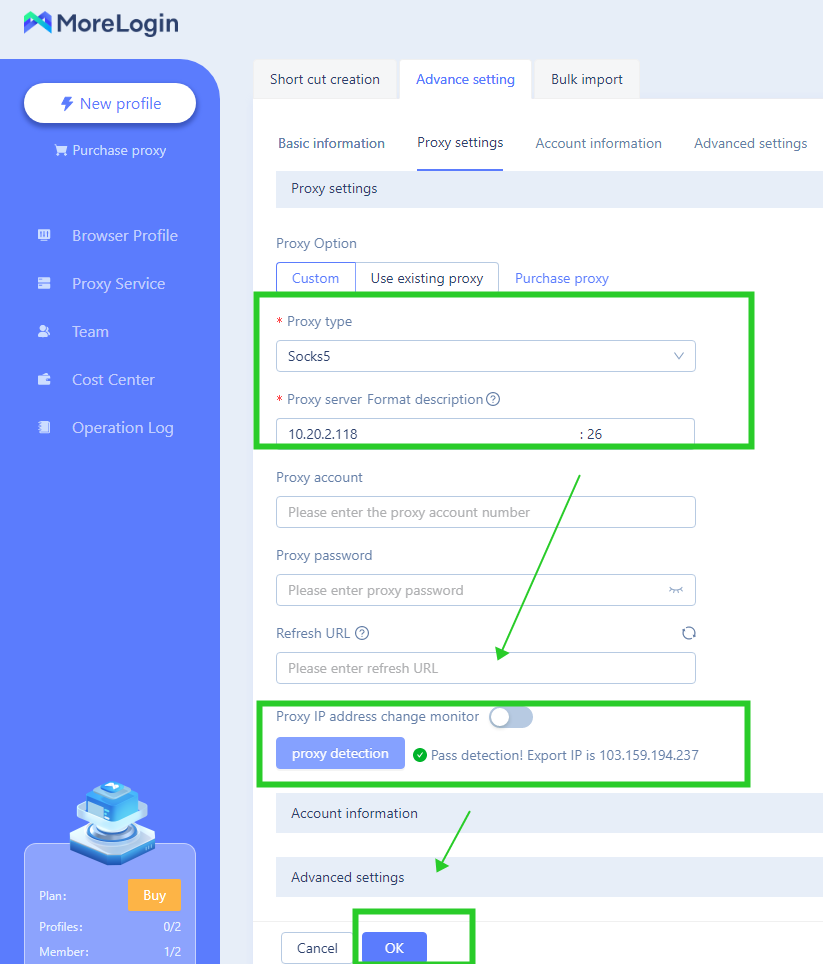 7. Click "Start", ABC S5 proxy setup is finished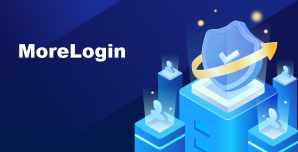 Navegador Antidetect para la gestión de múltiples cuentas en todas las plataformas.
Prueba gratuita